How To Hire The Right HVAC Contractor
Heating, ventilation, and air conditioning (HVAC) are the cornerstone of staying comfortable at home. There are many reasons to hire an HVAC contractor. Perhaps you're experiencing a heating or air conditioning issue during unseasonable weather. Maybe you want to install a brand new HVAC system in your home or upgrade an existing system. Regardless of your needs, hiring a professional contractor can save you time, money, and possibly a trip to the emergency room. But where does one begin searching for an HVAC specialist and what criteria should you use to hire one? Here is a brief guide on how to hire the right HVAC contractor to suit your installation and/or repair needs from a guest writer:

Research their experience and past work
Every vendor or contractor will likely have an extensive history of previous work. In the heating and air conditioning field, this could cover residential, commercial, and industrial experience. Start researching by asking them plenty of questions. The first question should concern how long the company's been in business. This can be an effective measurement of their experience and expertise. Follow-up with questions related to your home's HVAC needs, how they can help, what a typical workday might look like, the potential scope of the job, and an approximate cost of installation, maintenance, and repairs of an HVAC system. Looking at some of their previous work and getting a feel for how they operate as a business is critical to ensuring they're the right vendor for your project.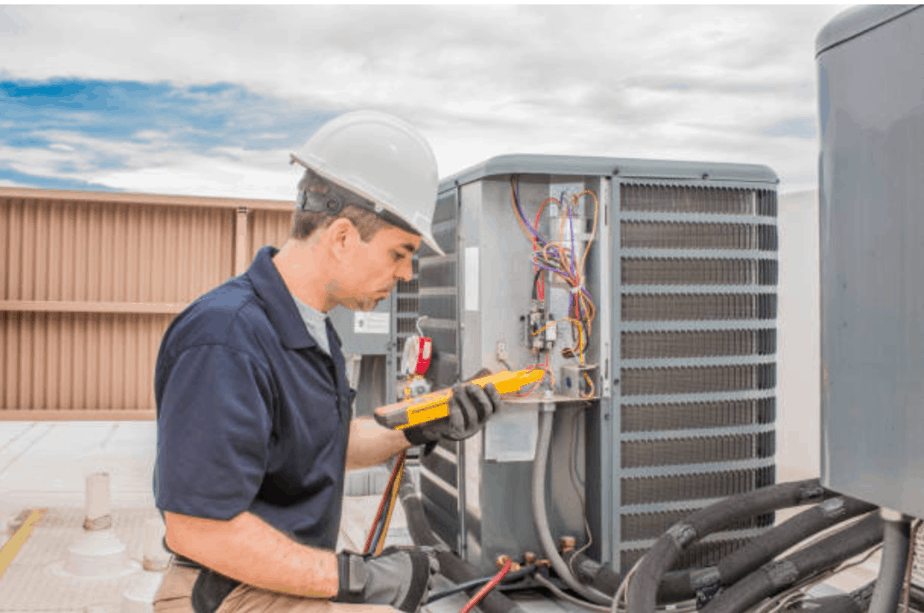 Read their online reviews
When you're looking for an HVAC specialist, reviews are especially crucial. As with any construction or home improvement vendor, assessing how they've interacted with others is essential. That's why it's never a bad idea to spend some time reading a potential vendor's online reviews. Most businesses have some form of contact inviting customers to send reviews. Reviews can be an excellent gauge for how well the business performs, how they take care of their customers while providing a good overview of the pros and cons of any given business entity. Negative reviews are not always a reason to distrust a company, but you should pay close attention to their content. Per a recent consumer survey, 95% of consumers doubted the authenticity of a company with only positive reviews. What it ultimately comes down to is the qualitative nature of the review, not the quantity of positive or negative reviews. Be sure to thoroughly read both positive and negative reviews before making a decision. If the vendor has a consistent record of high customer satisfaction with only a few bad reviews here and there, that can give you an accurate picture of whether they're right for you.
Search locally with an online aggregator
Once you've decided on hiring an HVAC contractor, it's time to get online and find a local company. Obtaining a list of reputable vendors in your area is as easy as heading to your favorite internet browser and querying "the top ten best HVAC companies near me." This should bring up a list of ten to 20 of the top-rated vendors in your area. Then it's merely a matter of perusing the list, selecting a few contractors, and reaching out to them. Consider interviewing a few contractors for the job and making a final selection afterward. Online aggregator websites are a superb resource for finding the best contractors, so be sure to use every tool at your disposal to optimize your search.
Have the contractor perform a home evaluation
Prior to installation, it's prudent to have the HVAC company perform a thorough home evaluation. During a home evaluation, HVAC professionals look at several metrics that may affect your comfort. These include indoor air quality, insulation, heat, and airflow, moisture, as well as any potential leaks in the building. A certified HVAC contractor then disseminates the information and writes a thorough report on what should be done to optimize your HVAC system. This can range from patching leaks or adding insulation to performing an overhaul on the system. The reports are thorough, offering a look into the effectiveness of your HVAC system and providing a jumping-off point for upgrading/improving the system throughout its operational life.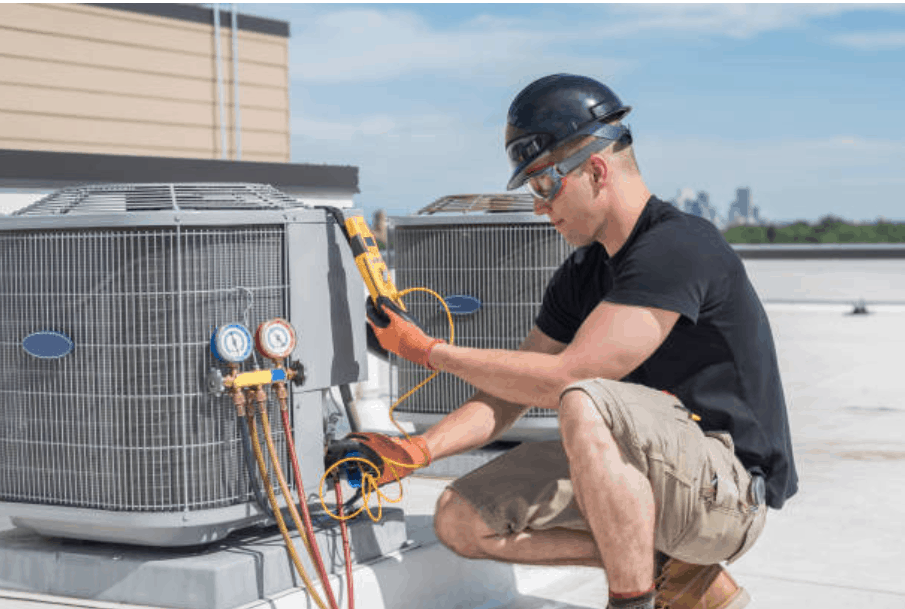 Make sure they install efficient equipment and can service your system properly
Many equipment manufacturers have "qualified HVAC installer" programs for their brands. HVAC systems come in a variety of shapes and sizes. Different brands may require alternate maintenance methods or offer unique installation challenges. Therefore, one of the more practical aspects of an HVAC technician's job is training in different brands and models of HVAC equipment. Equipment manufacturers go to great lengths to ensure HVAC technicians can install and service their equipment. They bring this value to customers by being able to take on repairs or installations, as well as answering any questions customers may have about their systems. It's also essential to make sure your HVAC contractor is installing an energy-efficient system that will reduce your bills, energy output, and environmental impact over time. By doing plenty of research and effective planning, you can have a new HVAC system keeping your home comfortable well into the future.