Easter egg designs that are fun to make can go further than your ordinary hard-boiled egg dyes. Wooden eggs, plastic eggs, and styrofoam eggs can all be painted and accessorized with supplies or printables that will have them looking egg-sactly like your child's favourite cartoon character, animal, or even their favourite food. With a little imagination, there is no limit to the type of decorated easter eggs that your kids wouldn't love to search for on their egg hunts, or find that the Easter bunny left in their baskets! Some of these are just TOO cute and pretty to use real eggs- if you're looking for eggs you can enjoy each year, think about doing wooden paintable Easter eggs– then you have them to keep forever! If you're super organized (and not like me) you could probably just do one egg each year with the wooden so that you have a collection of eggs over time that captures each year's egg designs.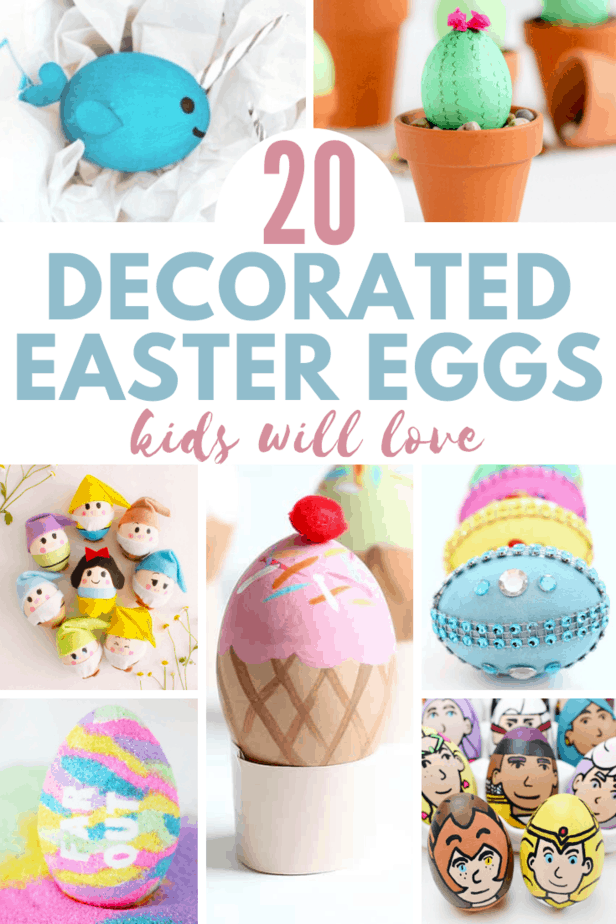 20 Decorated Easter Eggs Kids Will Love
If you're looking for a little inspiration, check out the easter egg ideas we found for you and your family to enjoy!