Are you ready for a quick and easy snack? One that's pretty darn cute (and we do say so ourselves…) and made to put a smile on your face? One that can be ready in 20 seconds TOPS? Prepare to be amazed, my friends. (Ok. Maybe not amazed, but I'm confident you'll at least nod your head that these are super cute and fun). This is an easy one to do, and fun at the same time. You don't need any hard to find ingredients or supplies and you can find anything you need at your local Walmart- they know that busy families today are lucky to find a minute for snacking – or making cute snacks- in their day. Good thing these only need 20 seconds. . This shop has been compensated by Collective Bias, Inc. and its advertiser. All opinions are mine alone. #RITZin20secondsTops #CollectiveBias
Then grab a box of RITZ and Ready, Set, RITZ! – You can be enjoying RITZ in 20 seconds TOPS! Check out below how we used classic RITZ to make these Snail Snacks, perfect for after school, classroom parties, birthday parties, or with lunch!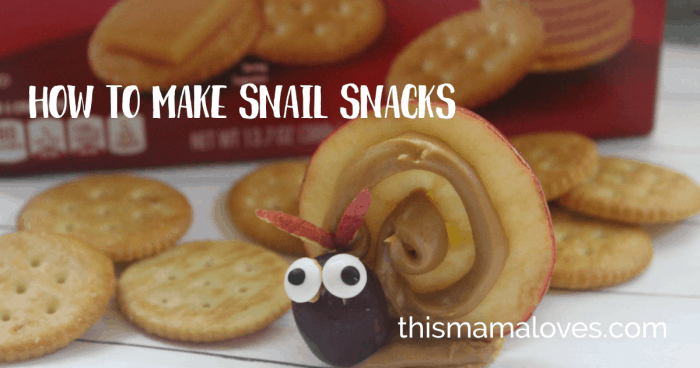 How to Make Cute Snail Snacks
Here's how to make your own cute RITZ Cracker Snail Snacks:
Ingredients:
Classic RITZ Crackers
Peanut Butter (we put ours into a plastic bag and snipped the tip. piping bags work as well, but that's another thing to buy and most everyone has baggies at their house!)
Apple Slices
Grapes
Candy eyes
knife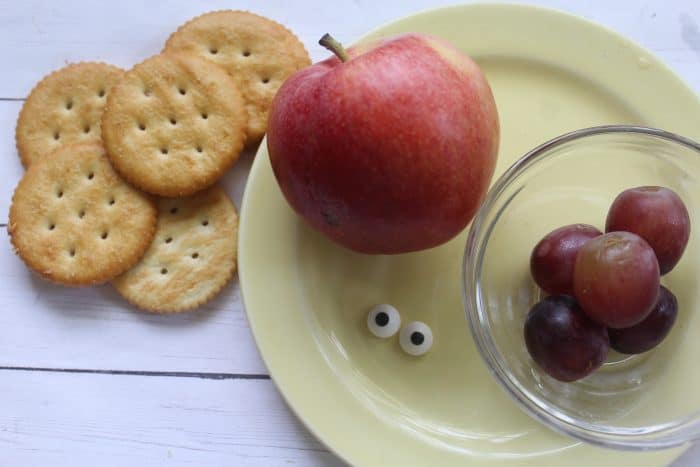 Directions:
Begin by slicing your apple and removing any seeds. Slice thin so that the apple isn't too heavy to remain upright.
Add a generous dab of glue to the top of your RITZ Cracker. You can use a piping bag if you wish or a plastic baggy with the corner snipped for easy application.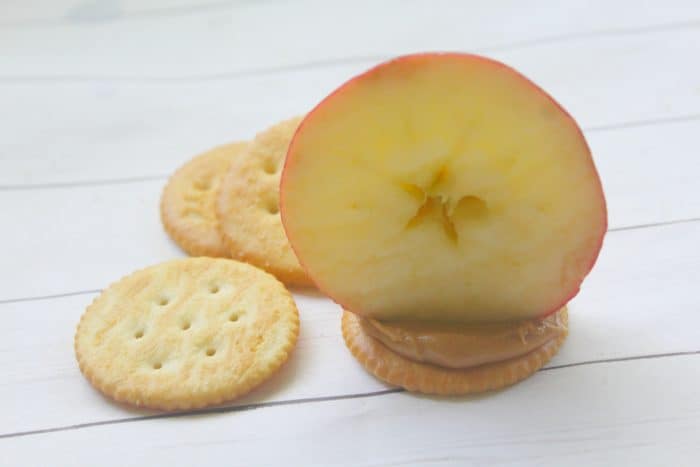 Press the apple slice to the cracker to create the shell of your snail. You may need to reinforce the back of the apple slice with another RITZ cracker.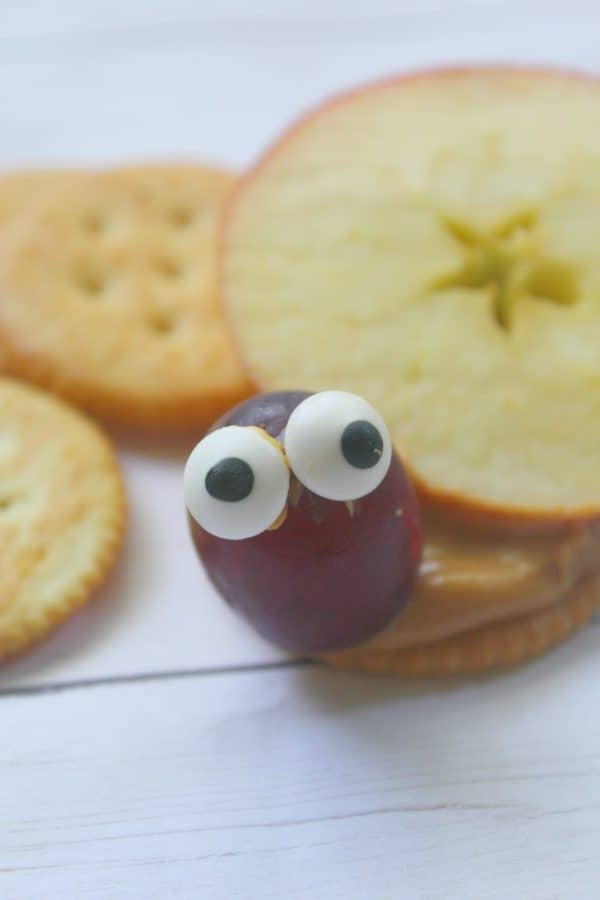 Add some peanut butter to your grape and press two candy eyes to it. Your snail face is now taking shape. Add additional peanut butter if needed and press the grape to the front of the apple.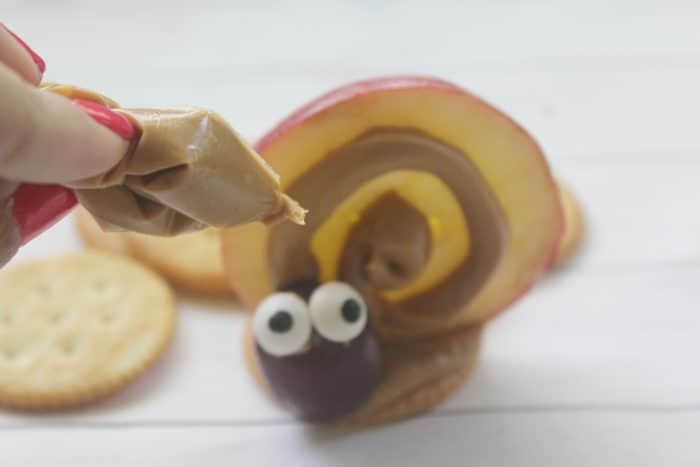 Finish your RITZ Cracker Snail Snack by slicing two small pieces of apple for feelers. Use extra peanut butter if needed to stick them in place.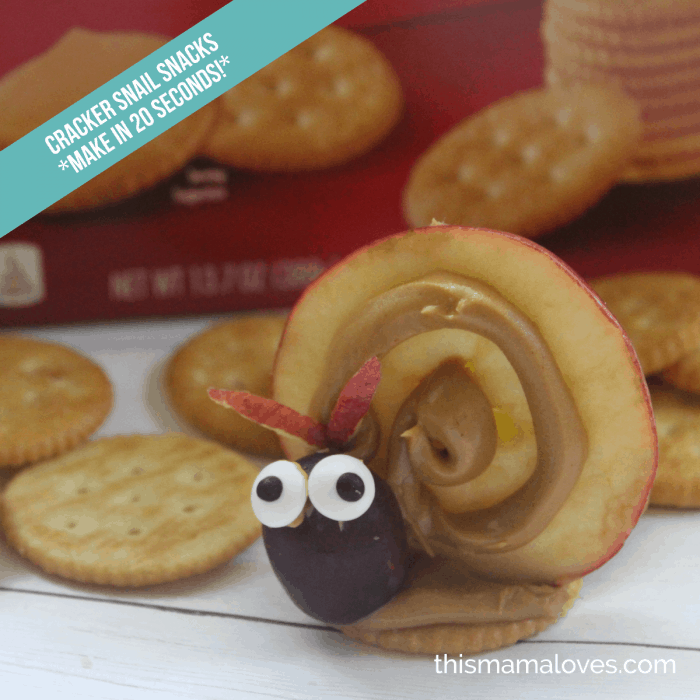 Your super cute made-in-20-seconds Snail Snacks are now ready to be enjoyed!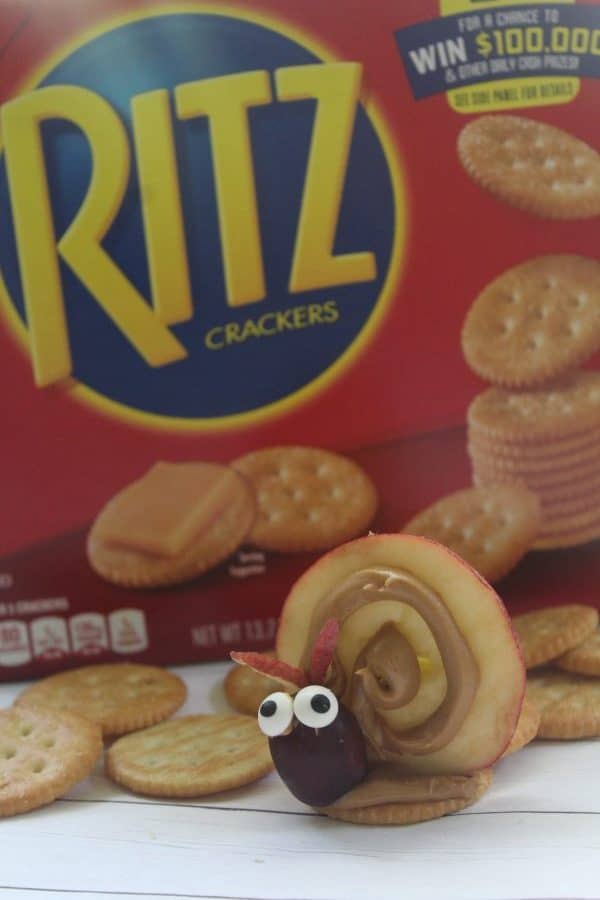 So why should you chose RITZ for this recipe? Because they make it easy to enjoy quick, everyday snacks! You can find RITZ Crackers at your local Walmart Stores in the cracker aisle!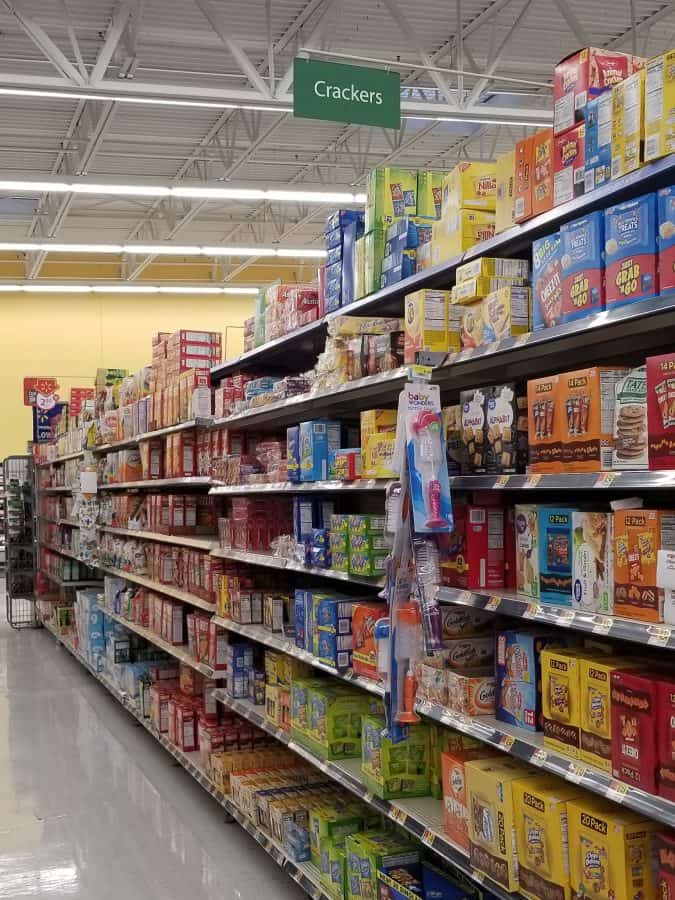 Think of all the snacking possibilities when you have a box of RITZ Crackers! What 20 second snack will you try making? Will it be Snail Snacks like the ones you see here? Or do you have another idea?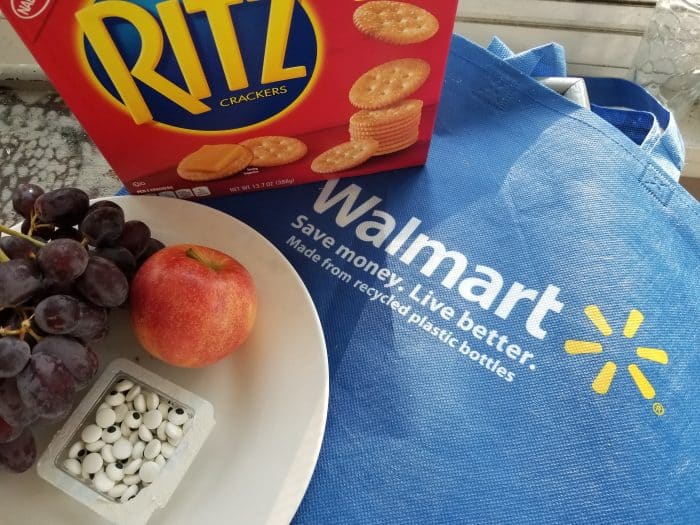 Tell us in the comments below how you plan on adding RITZ Crackers to your 20 second snack time routine!
[mpprecipe-recipe:2294]