I don't know when the slime making craze is going to end, but my children are seemingly determined to see it through until the end of time. I suspect that I may not be the only parent feeling this way. Our friend Erica made this Barfing Glitter Slime inspired by The LEGO Movie 2 and I'm sharing it today as we get ready for the DVD release in stores! We received a copy of the movie from our friends at Warner Brothers, opinions are my own.
I'm not going to give away the movie but as I do with almost every movie ever made, I laughed and I cried. This was a fun one to watch – the jokes are in good fun, it's silly, and somehow you manage to get attached to animated LEGO Minifigs. We're big LEGO fans in our house already, so we were pretty sure we'd be happy with the movie. We still can't the theme song out of our heads, though!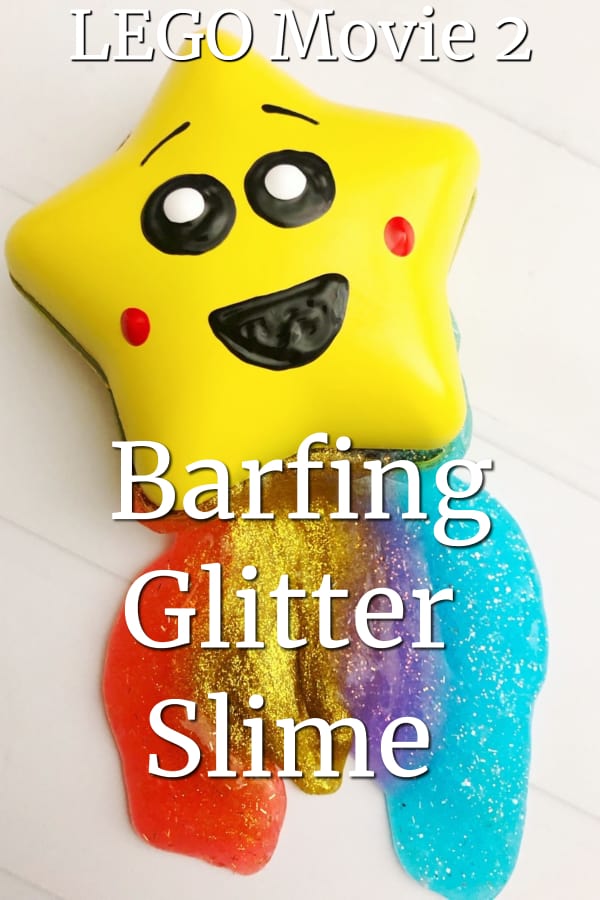 Lego Movie 2 Barfing Glitter Slime
Supplies
Plastic star case (only comes in blue)
Yellow spray paint
Red, black and white puffy paint
Red, gold, purple and blue glitter glue
Elmer's magical liquid
4 small bowls
4 spoons
Cardboard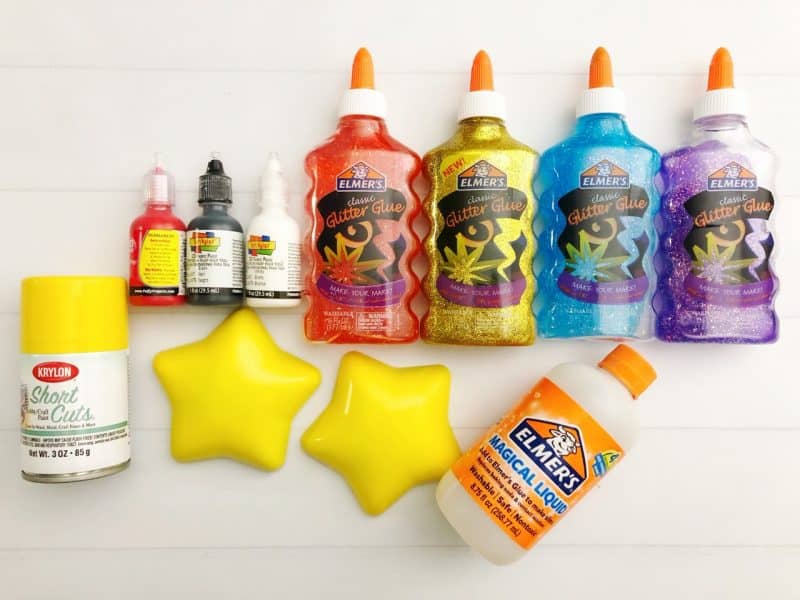 Directions
1. Lay out a piece of cardboard in a well ventilated area, open your star mold, spray paint each side, let dry, spray again and let dry.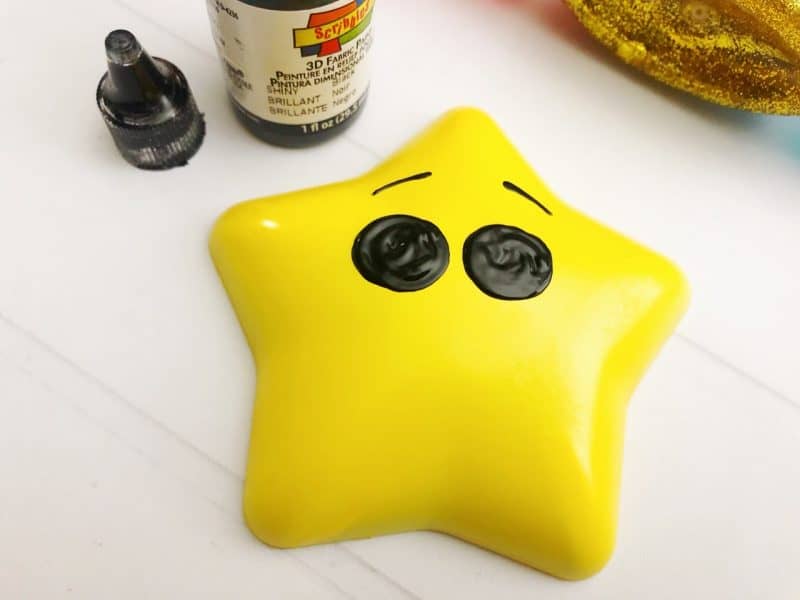 2. Use the puffy paint to draw a face onto the star mold.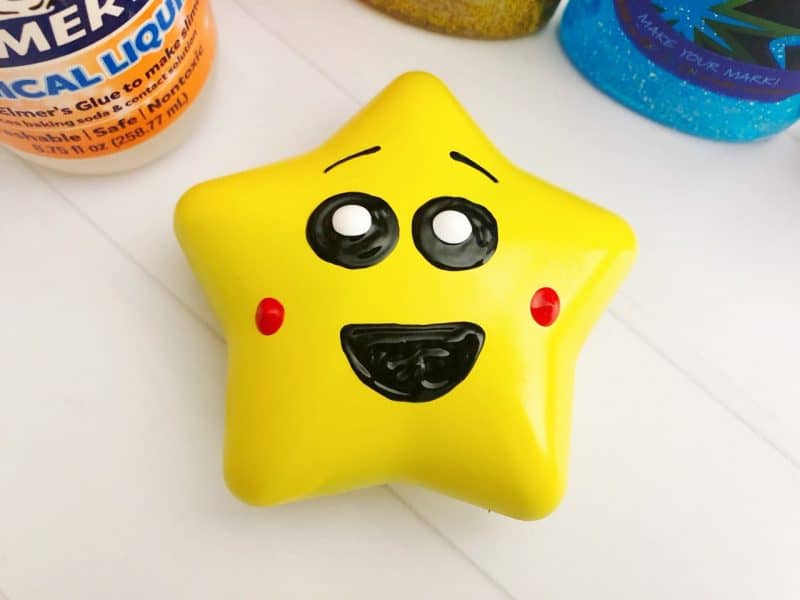 3. Add 1.5oz of a different color glitter glue into each bowl.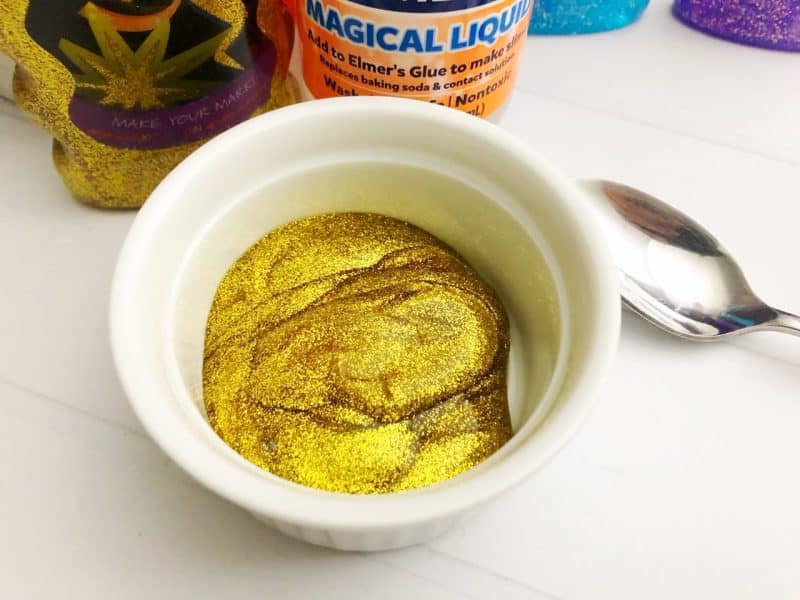 4. Mix in 1 tablespoon of Elmer's magical liquid in each color, mix well, remove with your hand and mix each color separately in your hands.
5. Lay out each color in a line and store inside the star mold.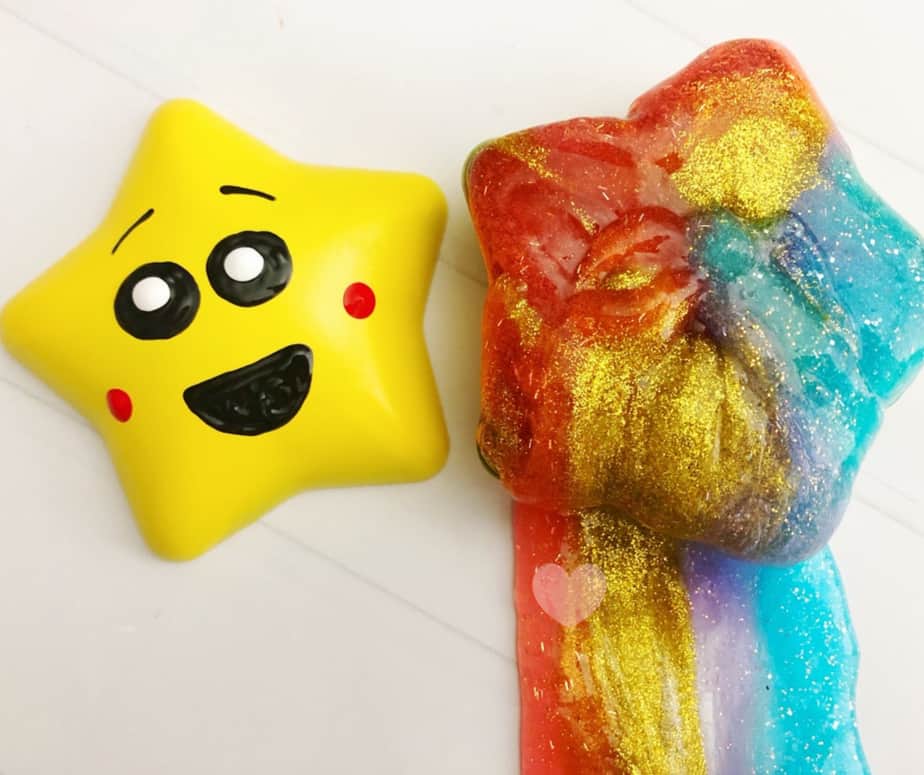 The LEGO® Movie 2: The Second Part ARRIVES ONTO 4K UHD COMBO PACK, BLU-RAY™ COMBO PACK, DVD SPECIAL EDITION AND DIGITAL FROM WARNER BROS. HOME ENTERTAINMENT 4K UHD and Blu-ray Combo Packs include Everything Is Awesome Sing-Along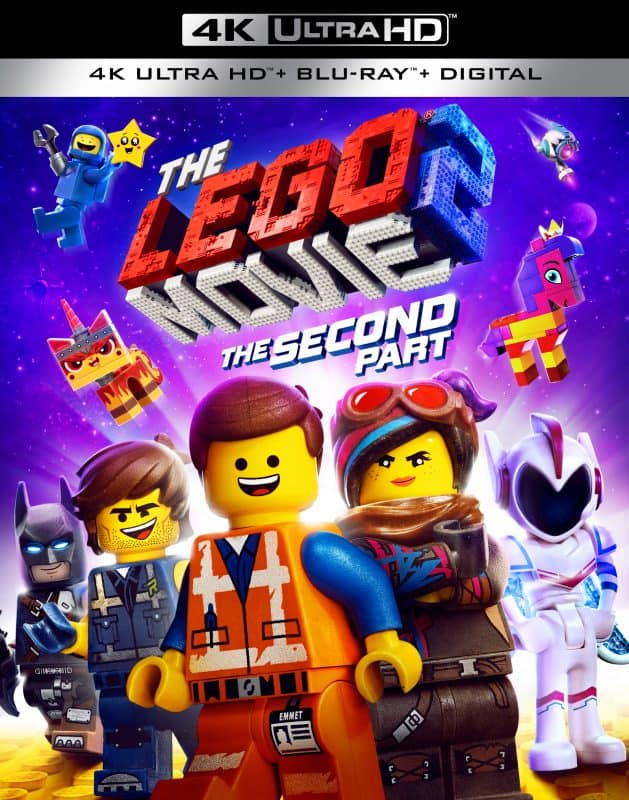 Own it NOW on Digital- 4K UHD, Blu-ray and DVD debut on May 7!
Want more slime fun? We have a magical surprise color slime you can make!
Lego Movie 2 Barfing Glitter Slime
Materials
Yellow spray paint 
Red, black and white puffy paint