Social media has become an important necessity in today's world. However, with the expanding usage of social media, the dangers of social media are also expanding. Parents are increasingly worried that their kids are exposed to social media and harmful content online. More often than not, we hear incidents where young children and teens are manipulated by predators online. Usually, such incidents can lead to dangerous consequences. Read on to see what a contributor shared about keeping kids safe online.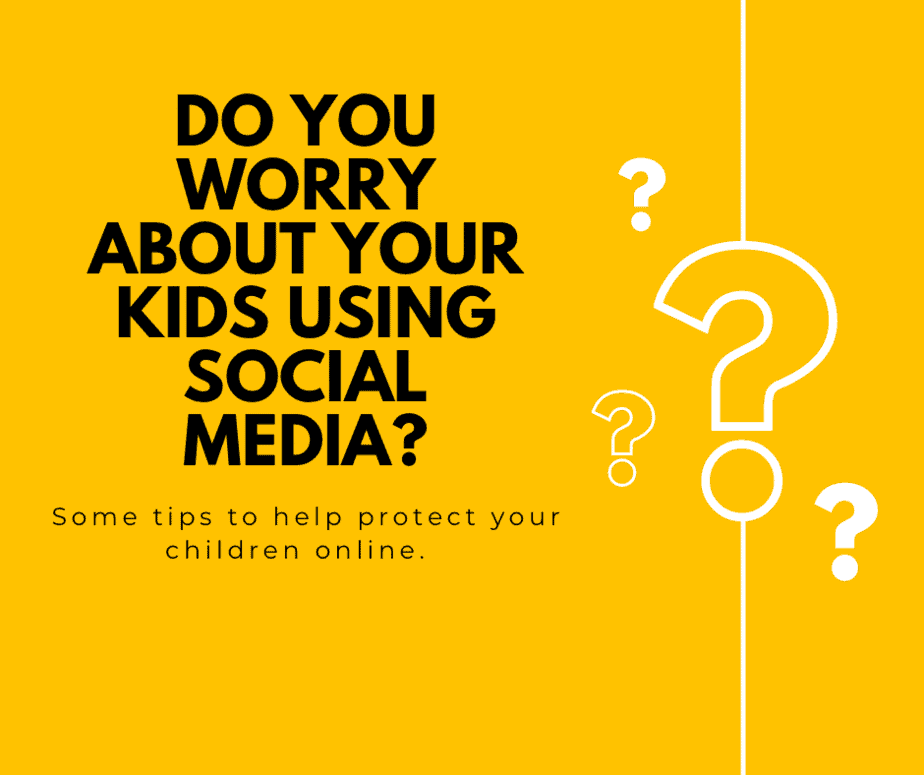 ExpressVPN reveals that kids surveyed aged 4 to 13 are unaware of the dangers they can face on social media. While the parents worry that their kids could face bullying (59%) and grooming (45%), younger children revealed scary videos (31%)  and rude interactions (34%) are the biggest dangers they face online. Disturbingly, 17% of children surveyed have had a stranger ask which school they go to, and 14% say they've been asked for their home address. This is the reason why children need to be protected from social media. Parents can not completely  stop their children from using the internet, so it is important to ensure that they browse the internet safely.
Social Media: A Necessary Evil!
It is not possible in today's time and age to remove social media completely from children's lives. However, it is important to safeguard our younger generations from the negative impacts of social media. Rather than trying to inhibit the younger generations from using the Internet, parents should focus more on teaching their kids about Internet safety.
There are multiple threats that younger generations are more prone to when using the Internet. However, such issues can easily be avoided by properly educating your children. You can also manage the social media accounts of your children until both of you are more comfortable with them handling their social media accounts on their own.
Threats That Children Face On Social Media
Younger generations can face multiple kinds of threats while browsing the Internet. One of the most common problems while browsing the Internet is the presence of Internet trolls and bullies. Cyberbullying can damage your child's mental growth and damage their self-esteem. Even though younger kids usually adapt to lie to people about their age, location, or other private information, it is important to tell them why it is necessary.
The most dangerous threat that children face from social media is the presence of predators. These people groom kids into acting a certain way by manipulating them and being overly sweet. They try to create an emotional understanding with children until they are more open. This can lead to children being trapped mentally with an older person who can easily exploit them. Such incidents can create a drift between you and your child, as they have another individual to depend on. Grooming incidents can lead to dangerous situations for your child and can lead to online abuse.
Parents have stated in multiple research studies that issues like bullying, grooming, offensive content, and harassment are quite dangerous for younger children. What's more problematic is that children are quite unaware of such issues and do not think it can happen to them. That is why it is important to safeguard your children on social media. Parents can follow multiple precautionary measures to ensure Internet safety for their children.
How To Safeguard Your Child On Social Media
If your child uses social media platforms like Instagram or Tiktok frequently, you should educate them properly about the dangers of social media. Here are a few steps that you can take to ensure that your child stays safe while accessing social media.
Make sure to set up parental controls on all devices on your computer. With the help of these controls, you can manage which sites are accessible to your kids. You can also block specific content or websites. Parental controls can also help manage your child's screen time so that they do not spend all their time on social media. To ensure that all your devices are secure, add parental controls to all electronic devices. These include gaming consoles, online apps and games, search engines, and wi-fi networks.
If you set up restrictions on your child's screen time, you must ensure to communicate with them about it. You must try to educate your child about the reasons for such limitations. This will ensure that your child will communicate with you if they face any issues on social media.
Try to respect your child's privacy while managing their social media accounts. Make sure not to snoop on their accounts. Create strict boundaries around your children's internet usage, and make them understand that if they breach rules, they will suffer consequences.
Most importantly, remind your children to stay aware of any strangers. Try to ensure they do not interact with people they do not know in real life. Tell them how it can be dangerous and problematic for them. Also, ensure that your child does not give away any private information to someone online.
Another important thing that parents do not pay mind to is the usernames. Make sure your child does not have a username that can be easily broken down. For example, using your full name or birth year in the username can put your child in danger. It will be easier for predators to guess the gender and age of your child this way. Moreover, help them create strong passwords for their online accounts. A strong password should not contain any private information, birthday dates, or their pets' names. Such information can be found online and makes passwords easy to guess. Also, follow password security guidelines, and teach your children not to share passwords with others.
Conclusion
Social media is a necessary evil, and you can not always predict what issues your child might face while browsing the internet. It is good to take precautionary measures, so your child does not stumble upon inappropriate content. Parents should focus on educating their children about the issues they can face while browsing the internet. They should also ensure they do not breach their child's privacy, as it can teach mistrust among children. It is better to set up parental controls and age restrictions for your child's social media accounts.