Whether you own an apartment or you in a small living space; your space must look chic and welcoming all the time. Spending some time evaluating what would look good together in your space can help you upgrade your small living space smartly.
There is a lot that needs to be considered when you are living on rent though. From when and how to renew a lease to how much you should spend on decorating the space; everything needs thoughtful decision making. You wouldn't and shouldn't spend largely on an apartment if you are on rent. But you must not leave it looking bare and boring either. Confused? Not to worry! Allow us to help you.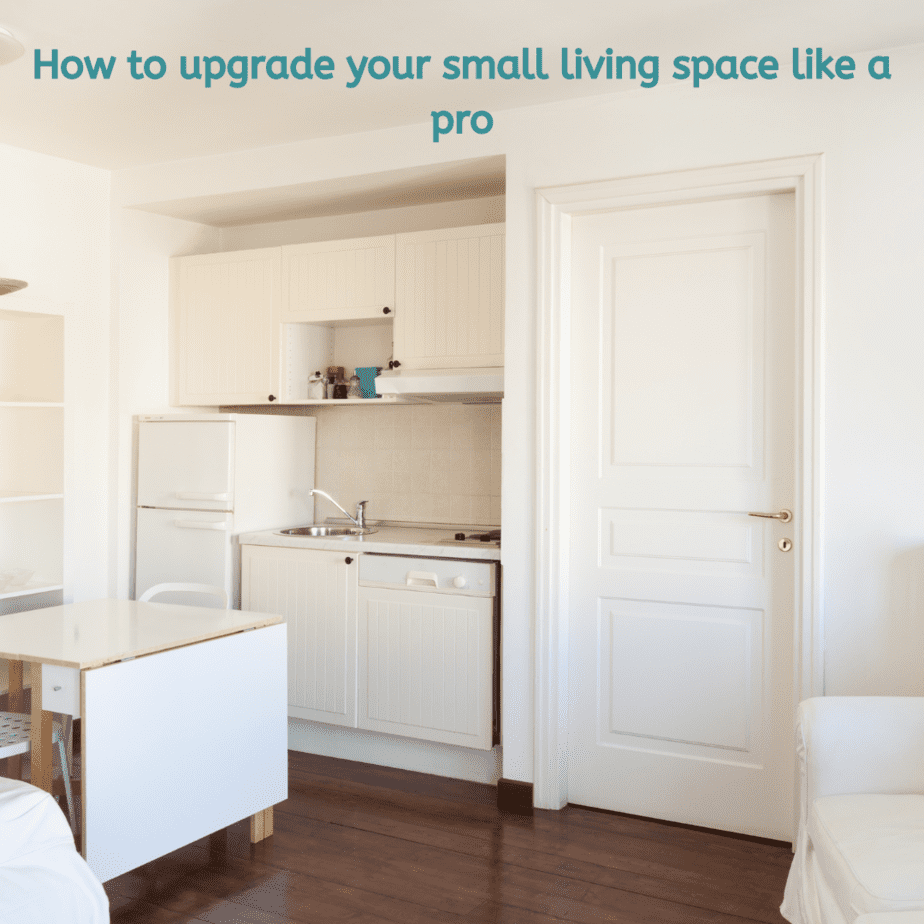 How to Upgrade your Small Living Space Like a Pro:
There are many simple design tips and tricks that can help you create a full-of-life space for yourself. And here is how it can be done.
Use Tricks to make your Space Look Bigger:
There are several tricks that can help you boost the visual appeal of your space and make it look larger than it actually is. For example, adding mirrors to your room or hallway or above the sofa can help create an effect of a larger room. You can also add glass tables in smaller spaces as they are visually more settling and don't make the space look cluttered either. Likewise, when you are choosing your bed, it is best to opt for beds that have shorter legs so that the ceiling feels higher. You can easily upgrade your apartment's outlook on a budget with these simple tricks.
Declutter:
The biggest mistake that all homeowners make is sticking things up. Humans usually get emotionally attached to decor items and other furniture pieces that might not be coming into use at all. They start messing up your apartment and make it look too cluttered. Thus, it is very important to throw away things that you are not using. You can also give them away to someone who might be in need of them. Decluttering every season can be a good idea to keep your space clean and tidy.
Be Mindful about the Colors:
If you are planning to repaint the walls or add patterns to them; it is important to take your time with this. You have to be very mindful about the colors and patterns that you opt for. Sticking to one color theme for all rooms is the best idea as it makes your apartment look put together. You can also add patterns to your walls but make sure that you are not going too bold with them.
Be Smart with Storage:
Storage spaces are very important in apartments. Keeping things away makes your space look less cluttered and quite tidy as well. Thus, utilizing your storage options smartly is crucial. You can also add smart storage pieces to your apartment too, depending on the budget you have. Hidden storage, shelves, storage boxes, and pegboards are some of the best ways to make space for things you want to put on the front end.
Gallery Wall:
Want to add a touch of personalization to the apartment? Create a gallery wall. Hanging up photos or any other type of art that you like, is a smart way of adding interest to your space. Even if you don't have a large wall to hang the photos; make use of the little space that you own. However, it is very important to keep the dimensions of the wall in mind when buying the frames for the photos. And do not crowd the wall. Make sure to build a flow.
CONCLUSION
Add mirrors, declutter, use storage smartly and add furniture wisely, considering the dimensions and your apartment will look nothing less than a chic condo. Without investing a lot, you can create a space that feels personal and looks visually appealing as well. You do not require a huge budget for this purpose either. However, you can use some saving tips to build some cash for your apartment or small space makeover.
Even if you try rearranging the elements and decor pieces that you already have; you can easily change the outlook of your apartment completely.