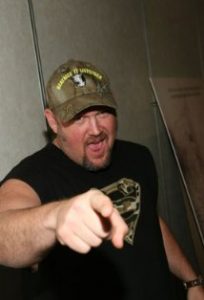 Did you know that <— Larry the Cable Guy is also the voice of Mater?! —>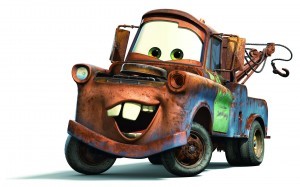 Yes he is, and he had me hooked from the moment I saw him.  Don't know how you can help but love Mater- such a sweet, quirky character who does right by everyone! 
As part of the Cars 2 Premiere trip I'm  taking THIS WEEK!!  I will be attending an interview session on Saturday June 18th with none other than Larry the Cable Guy/Mater!!
SO this is YOUR chance- I'll be taking notes on what anyone (or their kids!) has always wondered about Mater, being Mater, playing Mater…and what you ask, I will be bringing along with me!!  SO, post your questions in a response here or on Facebook so I can be sure to bring them with me!![ad#glam between posts]
0