Happy Fall, my friends.  Happy October! I can't even believe it's October already, largely in part due to my denial and also because it's 75 degrees here in Connecticut today.  The only surefire signs that fall is here are the sounds of the leaves rustling on the trees as they get drier and drier, and the lovely notices that tell us that Pumpkin flavored coffees, donuts and muffins are to be found at Dunkin Donuts stores.  To celebrate fall, Dunkin Donuts has started fun promotion called Dunkin Mug Up that they have asked me to share with you (and the self-humiliating portraits are not required, FYI) and it can all end with….
you.
winning.
prizes.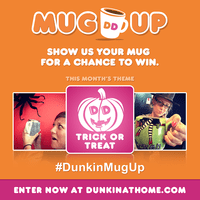 Oh yes, my friends.
All you have to do is put your scariest face on, grab your mug of coffee (or cup, I don't judge how anyone drinks their coffee) and snap a pic.  Hashtag it with #dunkinmugup and share with the folks at Dunkin Donuts and YOU COULD WIN.
Prizes.
Of the fun kind.
So just snap that pic like I did (yes, this is what I look (and act) like before coffee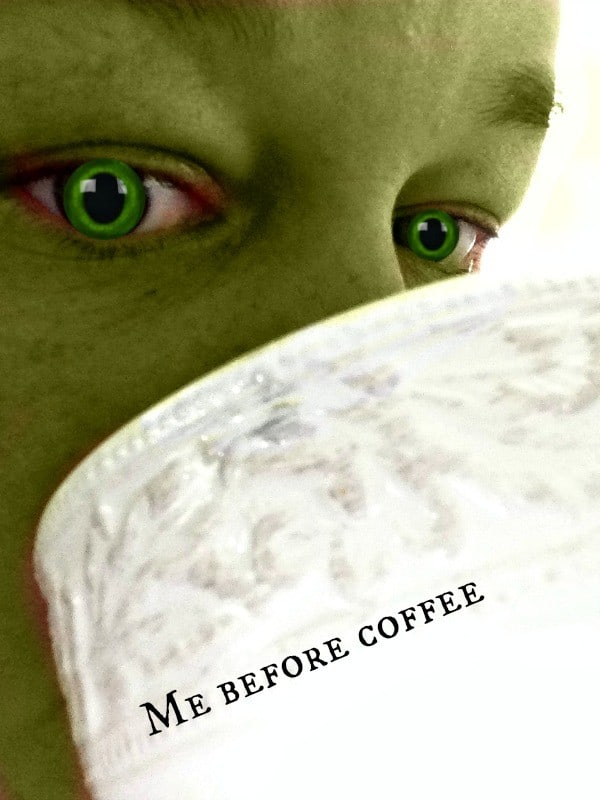 Then share it with DunkinDonuts and Instagram with the #DunkinMugUp hashtag.  Feel free to tag me, @brettbmartin, and I'll gladly like or comment on your scary face!
I don't want you to fret.  Once I have some coffee, I'm a happy witch, and you can feel free to ask questions and talk to me.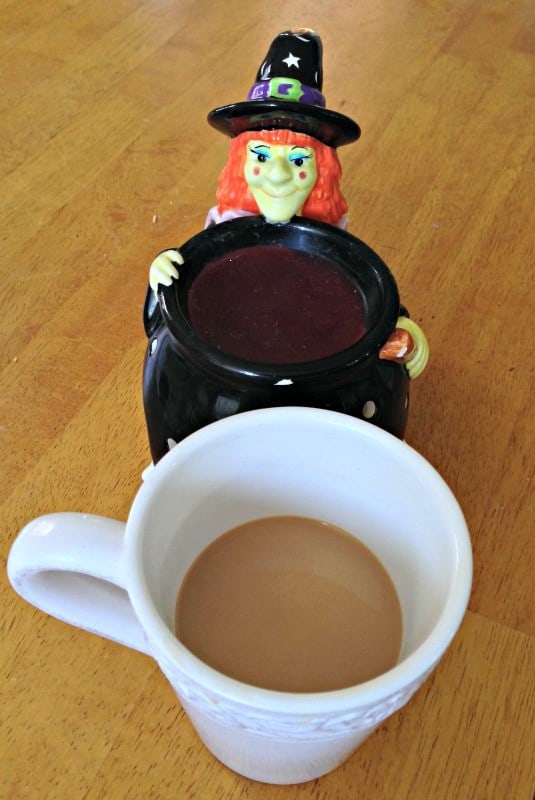 Well?  I showed you mine, now you show me yours!  Scary face, that is!
Trick or Treat! Dunkin' Donuts Coffee is both – a treat that tricks you out of bed and on with your day. Enter this month's Dunkin' Donuts Mug Up Contest for a chance to win sweet prizes by uploading a photo of you, your coffee mug, and your spookiest face here!
This is a sponsored conversation written by me on behalf of Dunkin' Donuts . The opinions and text are all mine.