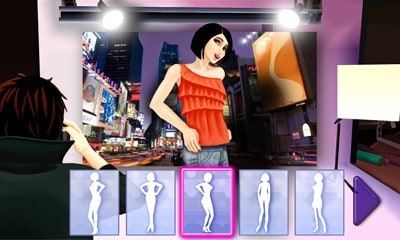 I have three children in my house who have a very clear sense of style all of their own.  I can choose what I like for them, but they decide what to wear with what, and assemble their own ensembles.  Which is probably why my son wore snow boots for about 14 months straight, and why my then-5-year-old wore one shoe from 2 different pairs of sneakers for a few months back in Kindergarten. I guess fashion is subjective, but it's fun to see what people come up with.  As my kids get older, their sense of "style" is coming out more and more, and it's just so fun to watch their personalities expressed in their clothes.  (Except for my 5 year old.  If he's able to wear a superhero shirt everysingleday then he's happy.  Non superhero shirtdays? He's not happy).  Of course, I'm not really super trendy so they may or may not have just ended up like their mama.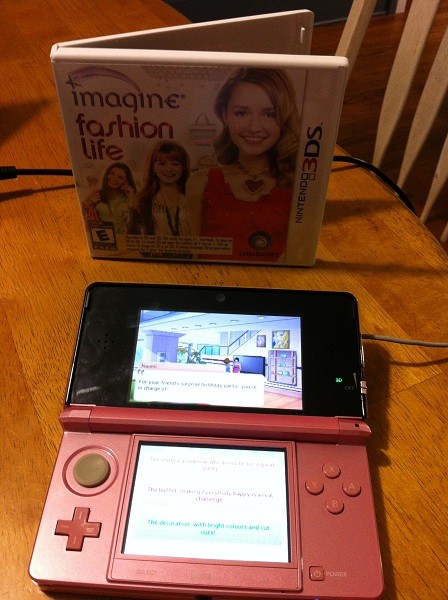 With Imagine Fashion Life, you can create your model, and then create the looks, change the looks, be the looks, and more.  You can create an entire "line" of fashions and accessories in 3D, and then even share it with friends!  That's what's the most fun, I think- being able to show off your designs.  Why design something fabulous if you aren't going to share it?  That sense of style my kids have can be turned into entire ensembles and wardrobes with this game- which is totally fun. It's a fun game to play with your girlfriends too!
I love that there are games that let kids express creativity and don't include violence.
Imagine®, the original Games for Girls brand, introduces the most realistic and customizable fashion design game yet for the Nintendo 3DS™ system that allows you to create whatever you dream. Chart your own path to becoming a world famous fashion designer by creating the most unique and lifelike 3D looks, developing the wardrobe of your dreams and sharing your creations with friends. Imagine Fashion Designer 3D fully leverages the Nintendo 3DS system's features, with almost-touchable 3D designs and textures, StreetPass™ sharing, 3D camera captures and more.
Imagine Fashion Life for Nintendo 3DS is available at ToysRUs.com and Amazon for about $29.99.  It'll make a great gift for your little fashionista this holiday season!
This is a sponsored post with Clever Girls Collective.  Opinions are my own.