My daughter had a birthday a few weeks ago and my husband offered to go to the store and pick out a few cards. I told him we could just send her an e-card because it was easier and would save the postage. He turned to me and said, "Yes, but how long will she keep her e-card compared to how she will treasure a handwritten card?" I had to stop and think a moment and realize how right he was. It seems the importance of handwriting has been lost on this newer generation, hasn't it? When my husband and I were growing up, virtually everything was handwritten. We sent thank you notes, cards for any occasion and love notes! What happened to writing a love note? My kids rarely do handwriting in school as many of their note taking, etc is done on their computer or tablet.  We make our kids sit down to do thank you notes, but it's such a rare occasion that anyone just sends handwritten notes in the mail! Even passing notes has turned to texting… The kids' school doesn't actually instruct how to write cursive anymore. It's sad. This post is brought to you by our friends at Bic to spread the word about the Fight for Your Write campaign. Opinions are my own.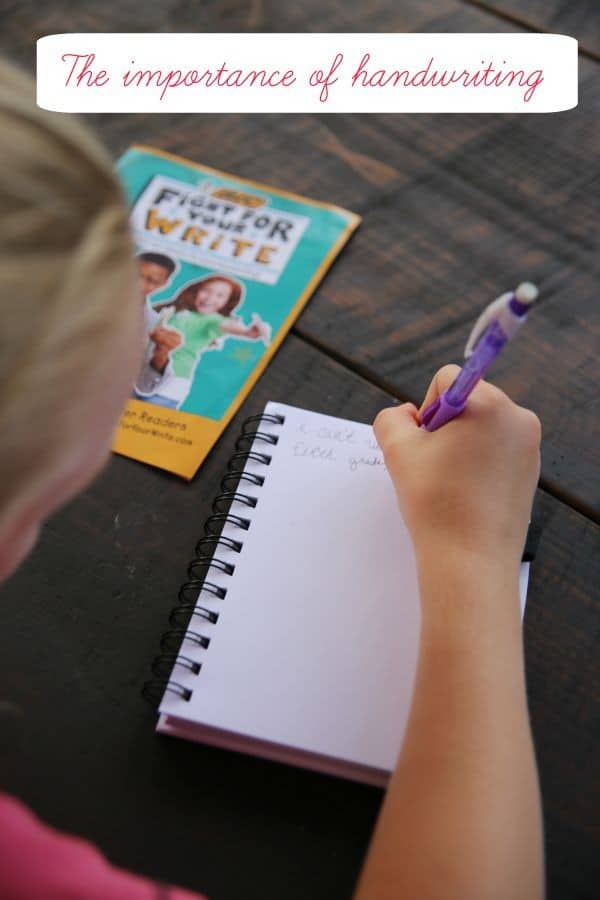 It seems Bic feels the same way I do and they have a new campaign to save handwriting. You can go to the Bic Fight For Your Write webpage and sign their pledge. You can read about the BIC mission to save handwriting and the facts about the importance of handwriting. For example, did you know…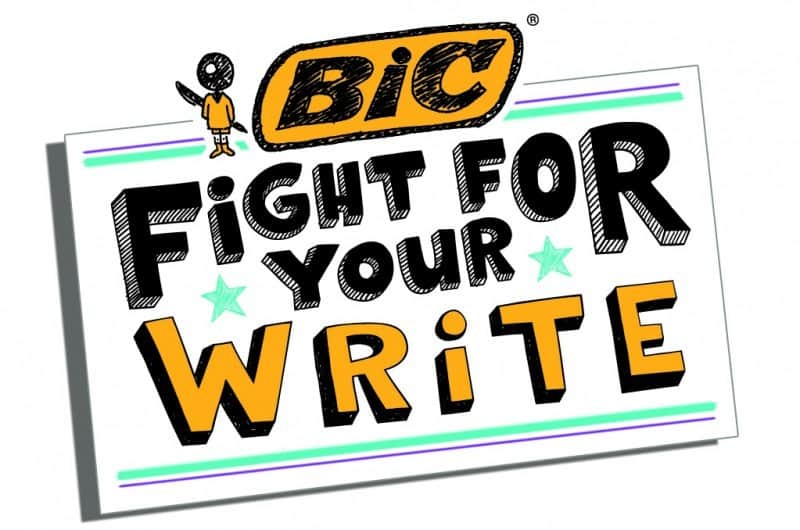 Taking notes by hand leads to better comprehension of the subject.
When writing, drawing, or tracing by hand, children stimulate and use more parts of the brain.
Graphology, or the study of one's handwriting, can reveal many things about your personality.
When you read, it is like breathing and when you write, it is like exhaling.
Writing fiction as a young person can stimulate your imagination, which stimulates brain activity.
Do you want to inspire your children to learn the importance of handwriting? Here are a few tips to get them excited about writing:
Set aside specific times for your kids to write stories, songs or even jokes.
Offer your kids an assortment of colorful pens, BIC Mechanical Pencils with exciting colors or markers to encourage kids to want to spend more time writing.
You can make writing special for kids by giving them their own writing space!
Give your kids a fun assignment that requires them to write like a birthday wish list or a letter to someone famous.
Make up games around writing. Practice signing their autograph to give to mom or dad.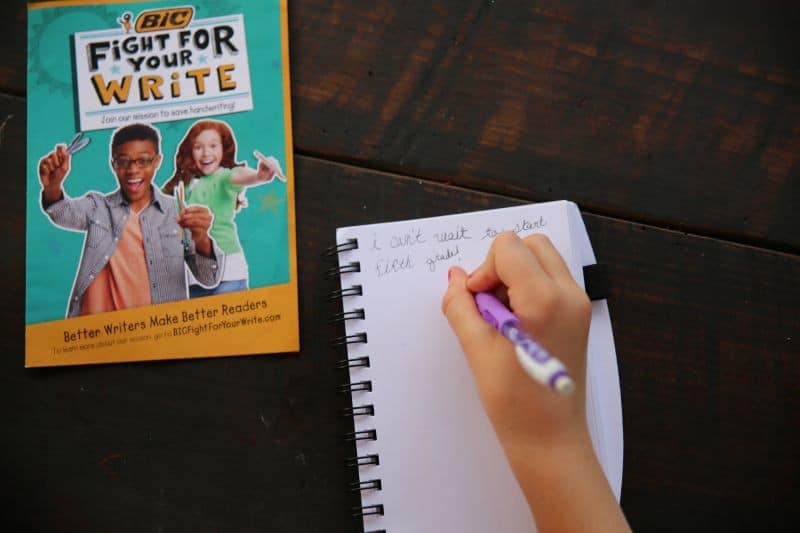 When you sign the pledge, you will be entered for a chance to win a $1,200 BIC Prize Pack to help bring back the importance of handwriting more at home. In addition, to celebrate BIC Mechanical Pencil's 30th anniversary BIC will be having "surprise 30th birthday" Sweepstakes. The Mechanical Pencil 30th Birthday Sweepstakes will be running on the BIC Pen Pals Facebook Page. There will be a giveaway on 8/6, 8/16, 8/28 and 9/10.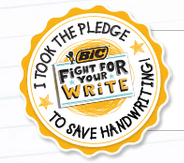 Compensation was provided by BIC via MomTrends Media.  The opinions expressed herein are those of the author and are not indicative of the opinions of BIC or MomTrends Media. #BICFightForYourWrite