My child is receiving complimentary Invisalign® treatment, but all opinions expressed are my (and her) own.
Do you need braces, but you really don't want to get metal in your mouth? You should try Invisalign® clear aligners. It's the clear alternative to braces. I'm a twelve year old girl with Invisalign clear aligners, and it is better than braces. It is better than braces because you can barely see it. I'm writing today to give you some tips from a kid who is wearing Invisalign clear aligners right now. These tips will help you through your treatment, as will having a good dentist, like Asha Madhavan DDS or someone of a similar standard.
Invisalign Treatment Tips from a Tween who has Invisalign Clear Aligners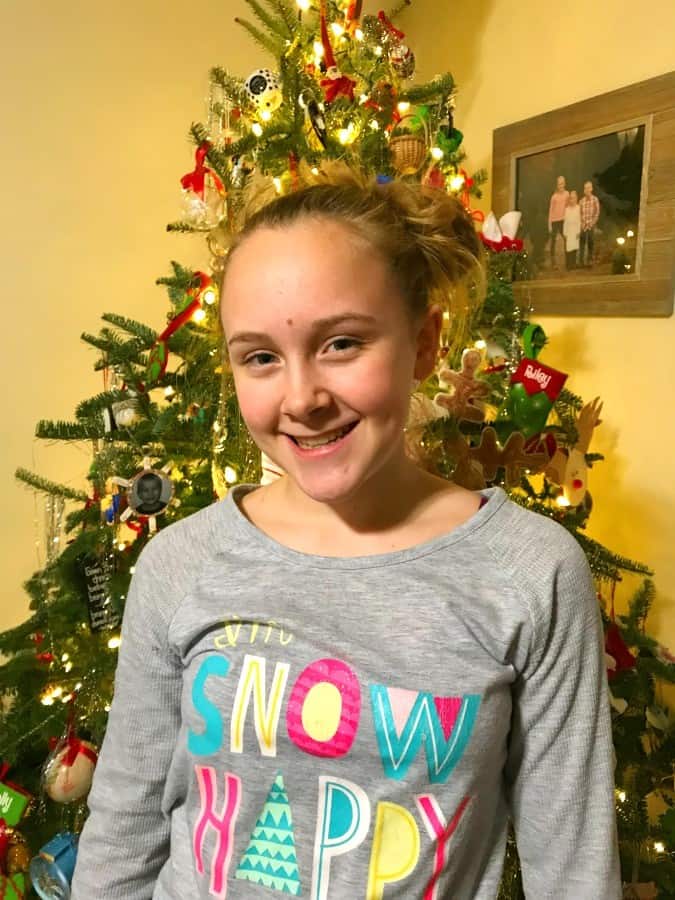 Tip one is to get a little purse or pouch. You'll want this to keep a case for your Invisalign clear aligners when you aren't wearing them, and a travel size toothbrush and toothpaste so you can brush your teeth.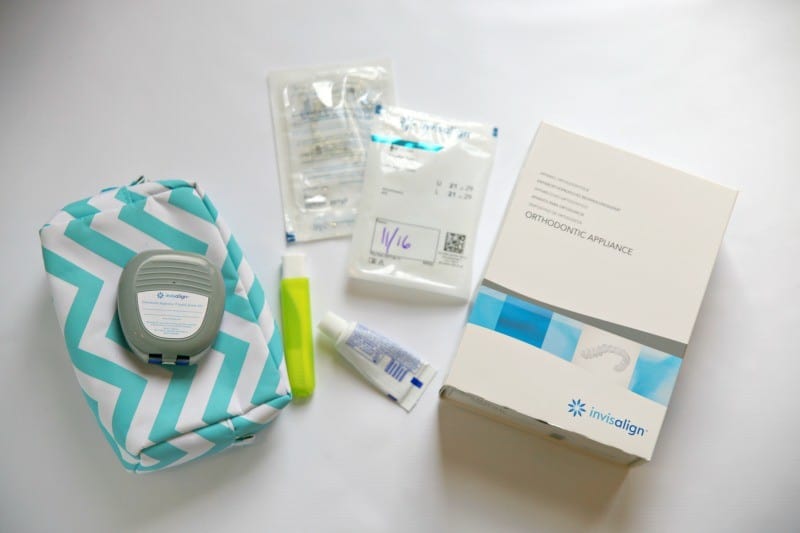 My mom and I found great travel toothbrushes at Target that fit inside each other so they are only a few inches long. We made multiple pouches- one for my gymnastics bag, one for my backpack, and one for my locker at school. That way you can bring your necessities to school, shopping, or a friends house without feeling weird.
After you eat, make sure you brush your teeth really well.
Also, clean your trays every morning and every night so they don't give you bad breath. A waterpik flosser is a really good idea because it can help you clean the small crevices of your trays. Personally, I have a few teeth that are really small so the waterpik is really helpful when I clean my trays.
One question I had before I started my Invisalign treatment was: will it interfere with any sports. It will not interfere with any sports! And, if you get bumped in the mouth with a ball like my brother did, you won't get cuts inside your mouth like you can from metal brackets and wires with traditional braces!
My last tip for you: don't play with your Invisalign aligners. If you do play with your aligners, you may crack or break them- or make your tongue irritated and then you may have swollen tastebuds. If you break your aligners, you'll need to call your orthodontist for a replacement or sometimes you might be able to move on to your next aligner. Teens in Invisalign treatment can receive up to 6 free aligner replacements! Trust me, it's easier if you don't play with your trays!
Connect with the Invisalign Brand on social