Jamaican Jerk Sloppy Joes Recipe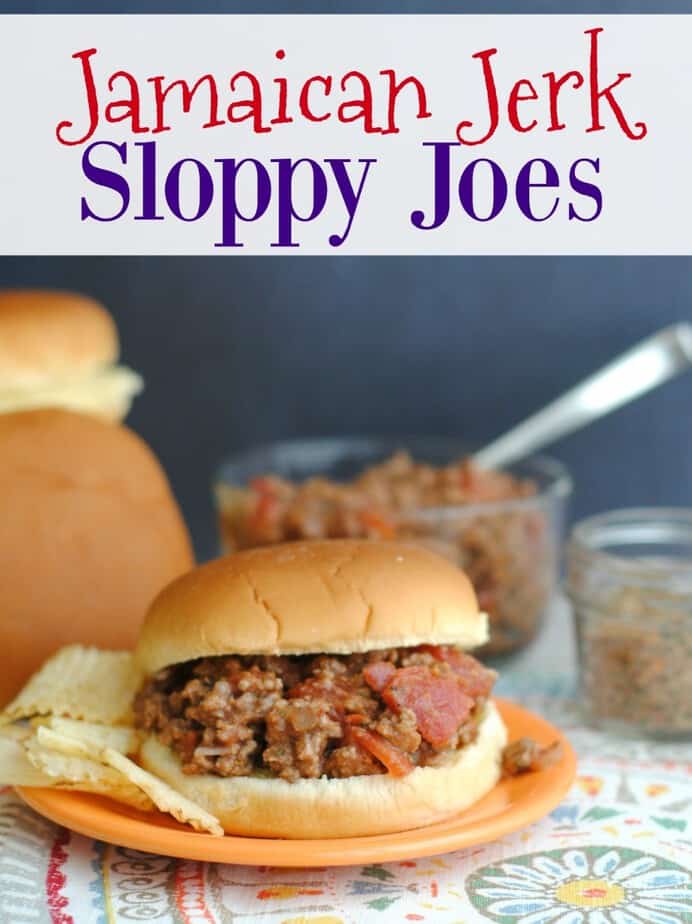 I love Sloppy Joes. But, as with all things, sometimes I like a little change in favorite meals. I am infatuated with Jamaican Jerk flavors lately and we decided to do a Jamaican Jerk Sloppy Joes recipe- and we LOVED it!
Ingredients
1 lb ground beef or ground turkey
1 small onion, diced
1/3 C. ketchup + more if needed
14 oz can diced tomatoes
Jamaican Jerk Seasoning Ingredients
1 tbsp. garlic powder
3 tsp. cayenne pepper
2 tsp. onion powder
2 tsp. dried thyme
2 tsp. dried parsley
2 tsp. sugar
1 tsp. paprika
2 tsp. salt
1 tsp. allspice
1/2 tsp. black pepper
1/2 tsp. dried crushed red pepper
1/2 tsp. nutmeg
1/4 tsp. cinnamon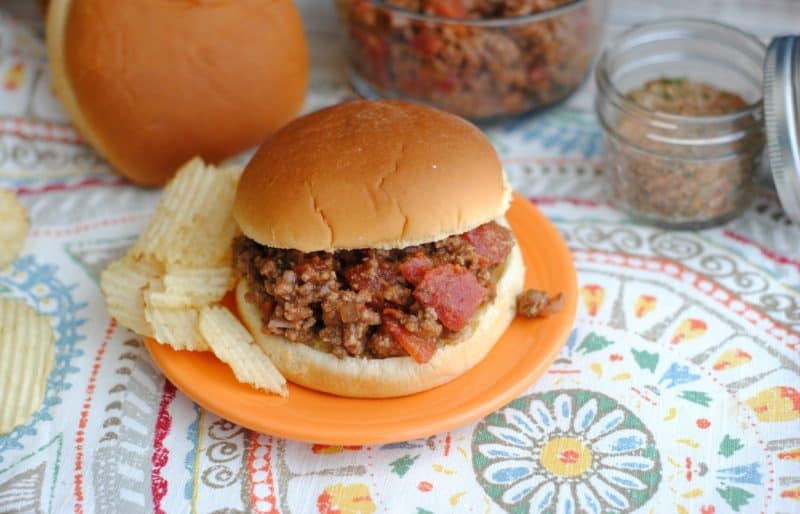 Directions
Brown the burger and onion and drain the grease.

Add in the ketchup and the diced tomatoes.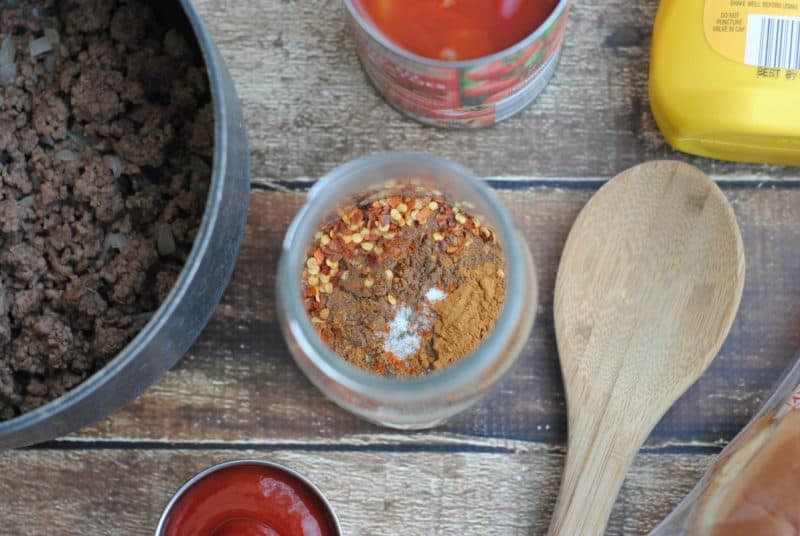 Combine the ingredients for the jerk seasoning in a small mason jar and shake to mix.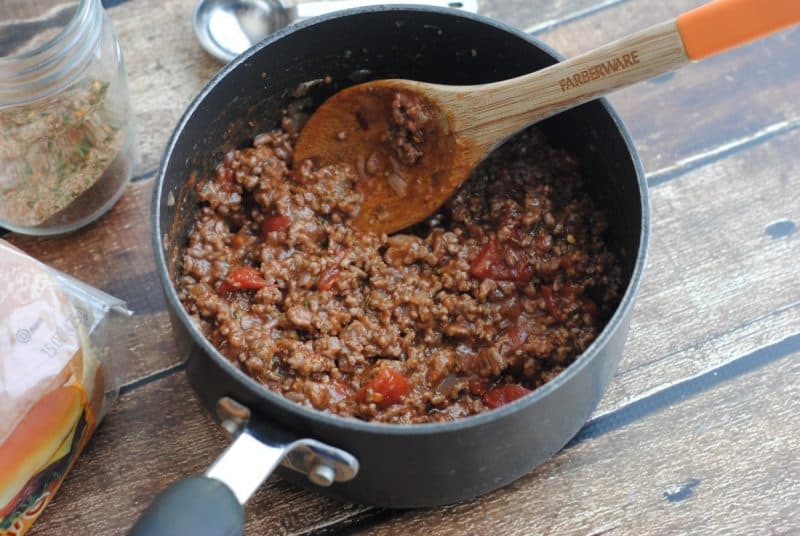 Add 3 tbsp. of the Jamaican Jerk seasoning mix to the burger mixture and stir to combine. Add more to taste if you prefer.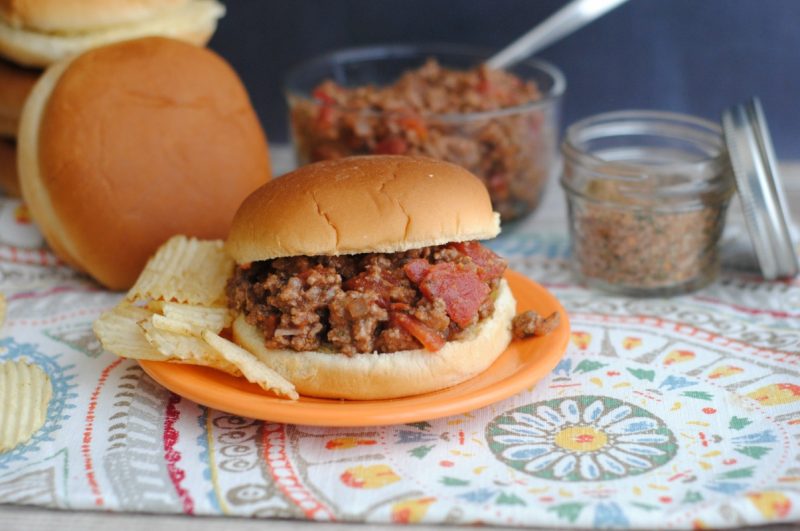 [mpprecipe-recipe:2231]