This is a sponsored post written by me on behalf of Pet Caress, LLC From Human to Animal® for IZEA. All opinions are 100% mine.
I love animals (which is good, since the number of animals in our family care grows almost daily) and I love hearing all about your pets! I will be co-hosting the Pet Caress Twitter Party with my friend @tammlieetips on Monday May 9th from 2-3pm ET- I hope you and your furry friends will join the fun! 
Not only will we be talking about our pets, we'll be giving away some amazing prizes! Check out the fab prizes below when you RSVP 🙂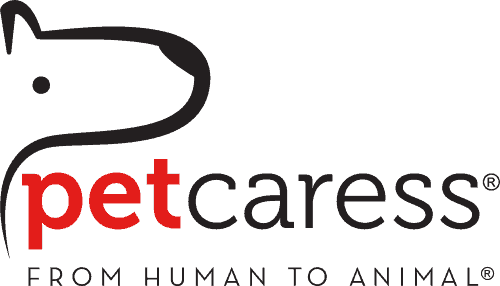 Pet Caress is a natural skin and coat care product for cats and dogs that is formulated for your pet's skin with the best human quality ingredients. Pet Caress products do not contain any alcohol, mineral oil, lanolin, parabens, paba, urea, formaldehyde, sodium lauryl sulfate or methylisothiazolinone. That means there won't be harsh chemicals on your pet's fur or skin to add irritation.
Pet Caress wants consumers to know that when they say, "From Human to Animal," they really do put the time and energy into creating this pet skin care line. They look for natural ingredients to offer the soothing benefits without the harsh chemicals.
Pet Caress products address skin issues including:
itching and "hot spots," shed control, odor control, sun protection and coat conditioner.
Instantly relieves itching and scratching, soothes irritation and hot spots.
​
No irritants or harmful chemicals that can cause itching skin conditions.
​
Made with natural ingredients.
​
Contains no alcohol, mineral oil, lanolin, parabens, paba, urea, formaldehyde, sodium lauryl sulfate, or methylisothiazolinone.
​
Made with the same high-quality ingredients found in spa quality human skincare products.
​
Pet Caress gives back with every purchase. Our humanimal™ advocacy program supports the humane treatment of animals with a percentage of all profits.
Buy your pet some Pet Caress products when you shop online
We can't wait to talk about giving our pets the best skin care we can with natural ingredients on May 9!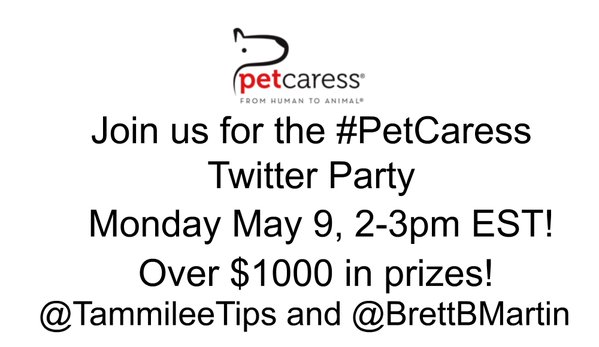 Party Details:   Monday May 9th 2-3pm
Host @Tammileetips
Cohost = @brettbmartin  
10 winners:
(3) Trial Kits,
(5) Trial kits + $50 VISA,
(1) Trial Kit + $150 VISA
and (1) Grand prize of a product kit and $500 VISA Giftcard
Make sure and RSVP below so we know you will be joining us for the party!
Leave a comment and tell me who YOUR pets are! See you at the party!!