Looking for something to keep your kids warm as the weather gets chilly? OshKosh B'gosh has all the pieces you need to create complete, cute looks this fall, and when they asked if they could send me a gift card to choose some pieces for the kids to stay warm, I had to say yes!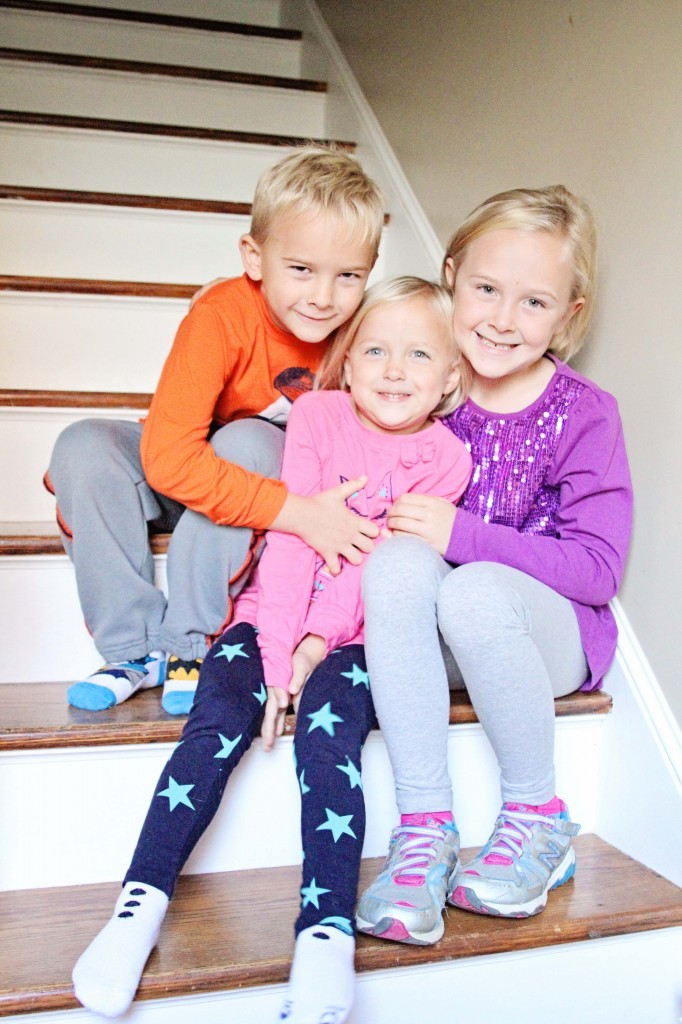 For girls, OshKosh B'gosh has tons of adorable new styles to make her feel pretty all season long. The TLC girls tunics and leggings  and baby girl tunics and leggings combos are perfect for a day out on the town with mom and dad or a full day of play at home…or a day at school.
I have to tell you that I've heard from many parents (and kids) that OshKosh doesn't have trendy enough clothes for them to wear. But my trendy loving 8 year old was ecstatic to have glittery leggings and a sparkly tunic to wear, so I know that OshKosh still "has it."  She has purple boots with a HEEL that she' chose this outfit around-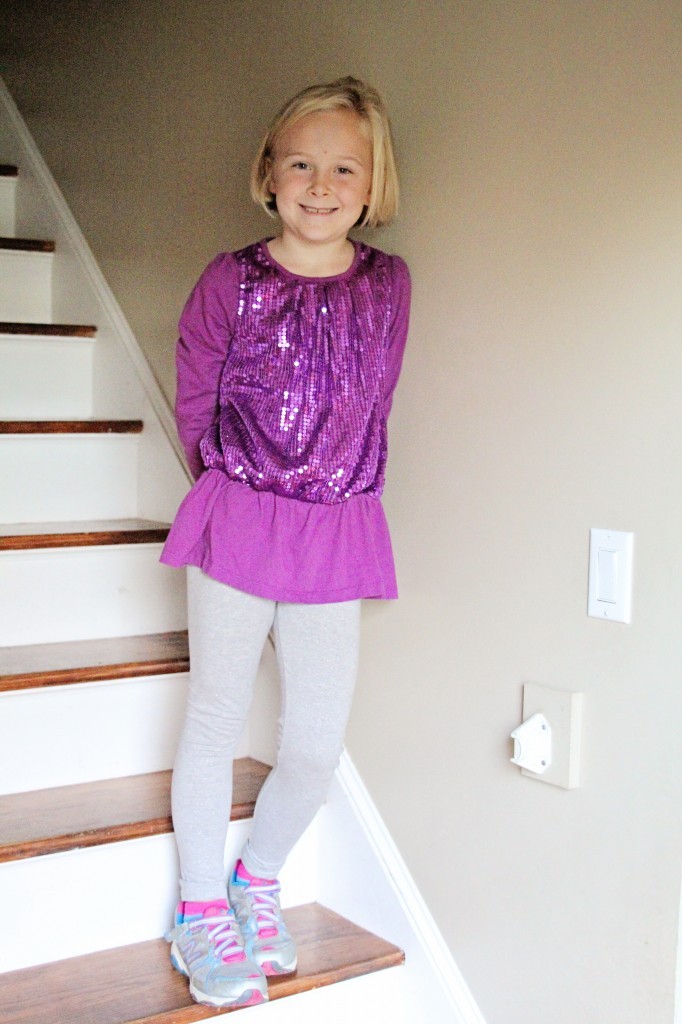 More favorites are the TLC tunics featuring cats and dogs with raglan sleeves for a sporty hint. The tunic with a kitten makes for the perfect pink companion, and the bow on the doggy tunic is too cute! My four year old was immediately drawn to her kitty tunic and wans to wear it daily. And at night.  And really, around the clock.  It's going to be a well-loved top.  But being a tunic, she'll get a lot of wear from it. I absolutely adore the bow on the shoulder- it just adds that extra pop of cute!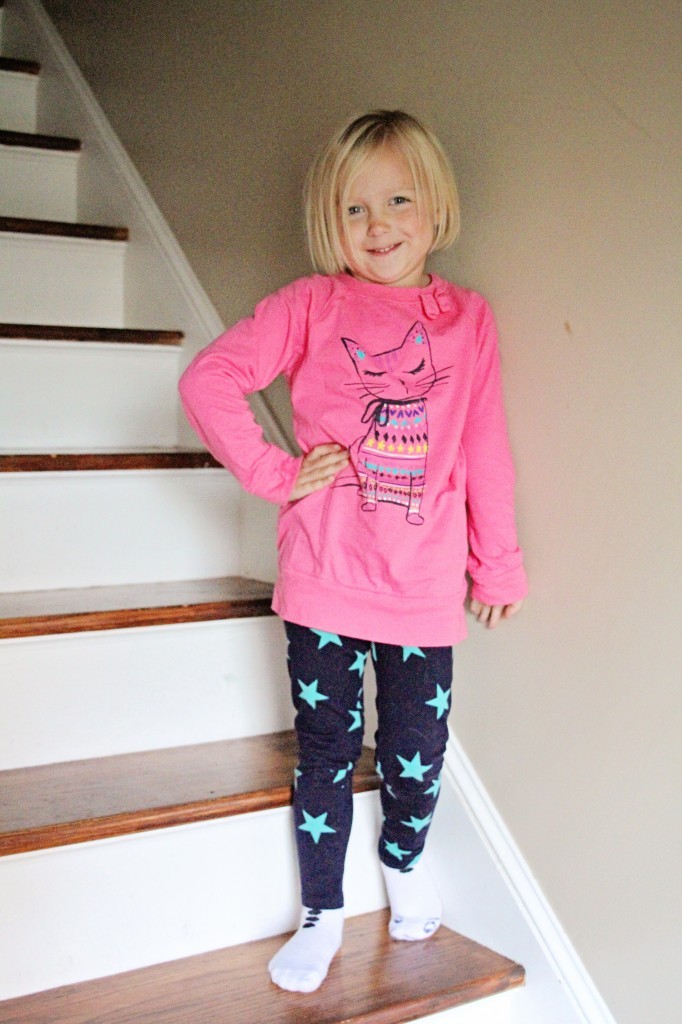 For boys, OshKosh B'gosh offers complete looks that are sure to prepare your kids for adventure no matter what the weather brings.  Great for keeping your busy little guys warm, check out OshKosh thermal tees and jersey-lined Triple Jumper pants. They're perfect for layering and definitely comfortable! My little man chose these active pants- a really nice and comfy sweat pant that's nice enough to wear to school and tough enough to stand up to hours of play, climbing and wrestling with buddies.  
He thought this rockstar dinosaur was awesome and had no hesitation when choosing it.  He did also get a super cute glow in the dark skeleton shirt that was on clearance (score!) and it, too, matches the sweatpants.  So he's got 2 outfits for one.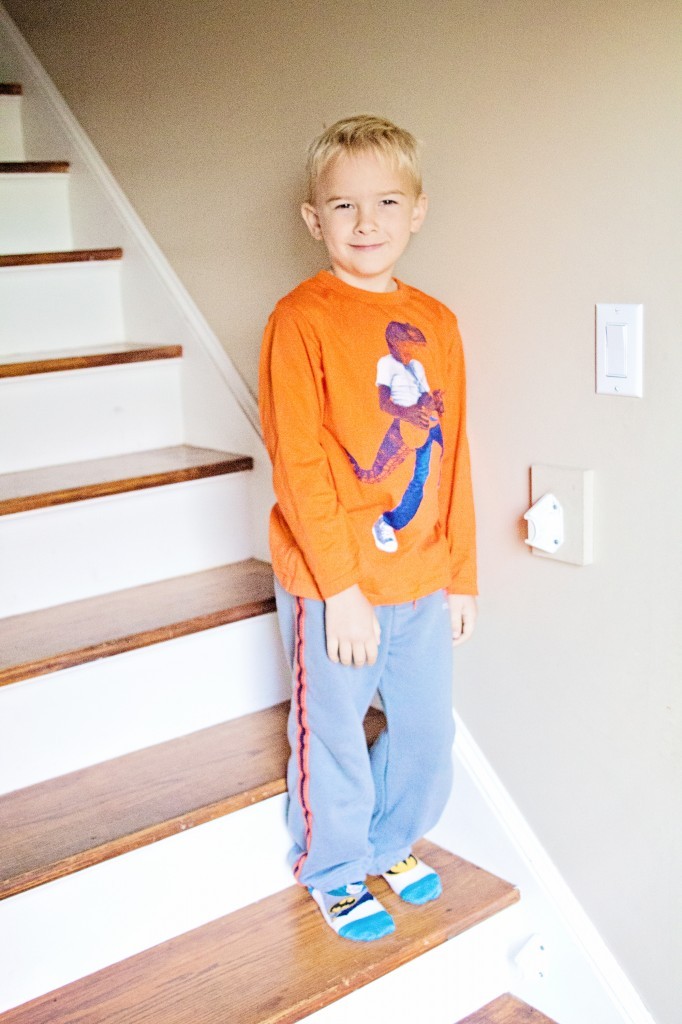 Winter's coming and I want my kids to be warm- and comfortable.  Who wants to look cute if you can't also be comfortable?  OshKosh always has great quality clothes, affordable prices and colors that don't fade.
There are also some adorable pajamas (and cool) from OshKosh right now– I'm all about snuggly fleece pants and a shirt for my littler ones, and they are always up for new pajamas.  My oldest chose her own, and picked the one I'd never have guessed…shows what mom knows, right?!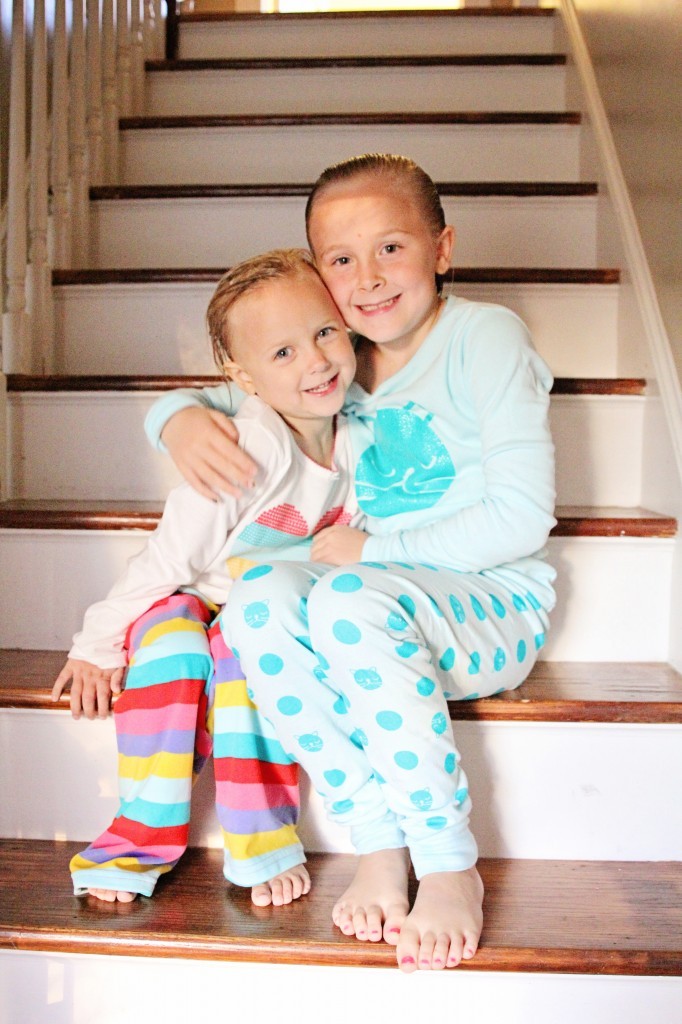 I would wear the rainbow striped pajamas for sure.  I adore them.  But I also love my son's rock star pajamas- they say "No Sleep Till Bedtime" and in sharing with my son how it's like a Beastie Boys song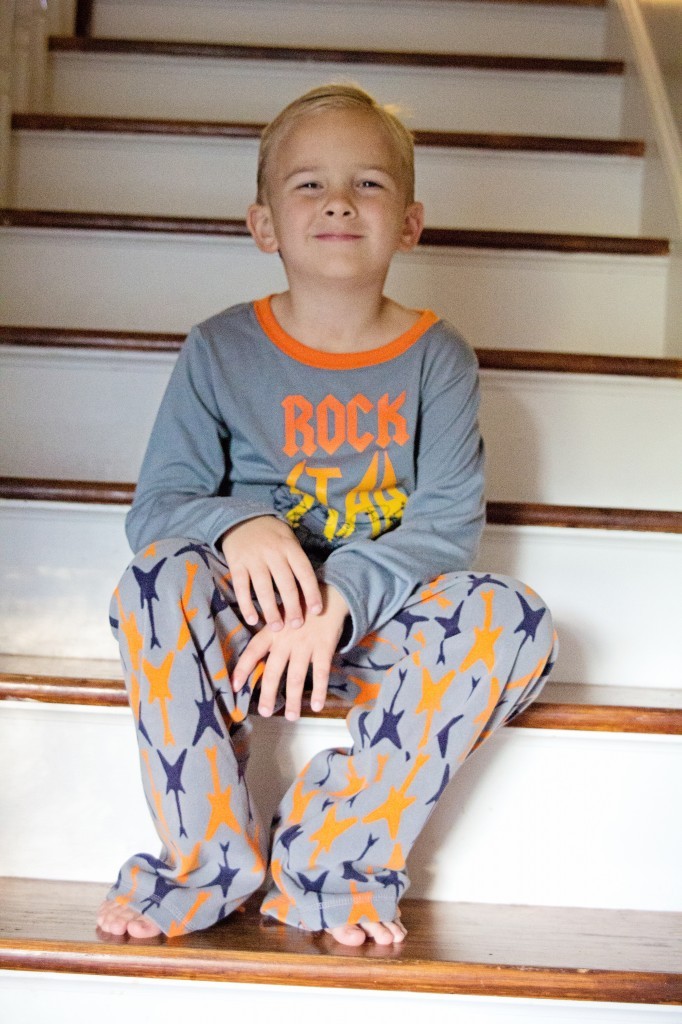 Right now, save even more with free shipping on your online order of $75+! Head over to OshKosh.com and start shopping to get the cutest looks for your children today.

Find everything you need for the holidays in the OshKosh B'gosh Holiday Shop! From dress-up styles to holiday PJs and all the accessories in-between, the OshKosh holiday collection line has everything you need for a complete holiday look.
One reader will win a $50 OshKosh gift card!
OshKosh B'gosh partnered with bloggers such as me to help promote TLC & Warmth. As part of the program, I received product or gift cards. OshKosh B'gosh believes that consumers and bloggers are free to form their own opinions and share them in their own words, and therefore did not tell me what to purchase or what to say about the products I used. OshKosh B'gosh policies align with WOMMA Ethics Code, FTC guidelines and social media engagement recommendations. The winner of any giveaway in this program will be randomly chosen and gift card fulfillment will be handled by a third party.
0