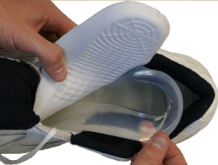 Now that I frequently go running (well, perky walking- but it doesn't sound as cool, you know?) I have come to appreciate having comfortable feet and that means a good pair of shoes meant for running AND most of the time, wearing a pair of Kendall Gelthotics. The shoes are great in and of themselves but with my inserts?  They are happy feet.  I've tried arch inserts before, but never anything I wore for more than three minutes.  They always felt – well, noticeable, and like they weren't in place.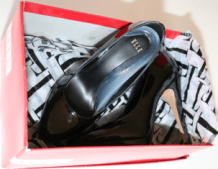 With the Kendall inserts, I have confidence that the inserts won't slip.  They stay in place no matter how wobbly my ankles are.   I don't "feel" them nonstop.  I feel them in that I have arch support and more comfort, less pain, but in a good way.  Other similar products have left me mad at myself for wasting money.  I've actually been using the Kendall gelthotics for a few months now.  I was concerned that my feet being wide might mean I couldn't use these inserts, but the brand says that they stay in place and they DO.  It did take me a few tries to get the inserts in "just" the right position, but I think part of that was me not having had experience with a product like this.
Kendall Gelthotic inserts were designed to help those suffering with foot pain.  They have been creating these arch  supports that help position your foot properly and relieve heel pain, top of foot pain and plantar fasciitis without changing how your shoe fits for over 20 years now! or  without changing the fit of the shoe
I love the way these inserts kind of cradle my heels. It wasn't until I got about halfway through the Couch2 5k program this fall that I realized I was having heel pain- that was a first (probably because I'd never ever run that much previously in my life?!) and oh, man was it ever unpleasant.
If you are looking for a way to enhance your shoes, for running or heels or any shoe in between, I'd definitely give some thought to getting a pair of the Gelthotic inserts.  They've made my feet feel so much better and as a result, I'm more comfortable when I'm walking around.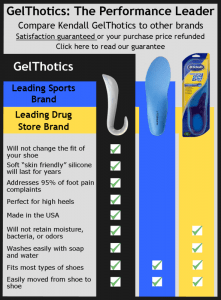 One reader will win a pair of Kendall Gelthotics (ARV $59.99) !
I received a sample of this product in exchange for my post.  Opinions are my own.