Today was one of those days.  We're in the middle of gutting our bathroom and I had a solid hour of time helping my husband in the bathroom this afternoon while my youngest napped.  That meant the older 2 kids were left to their own devices downstairs.  For an hour.
In that hour, my children decided it would be fun to see what a tube of blue glitter looked like.  In the living room.  On the one rug in our house.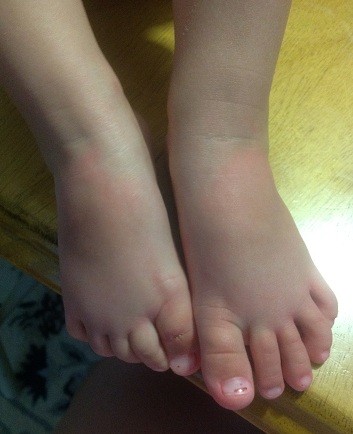 Come to find out much later, my youngest wasn't really napping.  She was gleefully painting her toes, fingers, face and feet with hot pink lip gloss from Justice that her sister bought with her birthday money.  (Edited to add: also painted her bunk bed, her sister's dresser, most of the stuffed animals in their room, the door and lightswitch).
Just in case you are wondering, hot pink lip gloss does not wash off of toes easily.  Nor faces.  Nor hands, nor very blonde hair.  But mostly, not off feet and toes.
And I'm sure you'll have guessed this, but there will be blue glitter in this house for the next hundred plus years.  At least when we empty the central vac unit, it'll have some sparkle to it.  Sparkles make everything more happy, right?
I'm officially ready to board a plane and head to Hawaii.  Perhaps the Aqua Resorts?  I need a vacation.  Now.  As long as I'm there, and not here,  looking at the glitter that will be part of my life longer than my children will live in my home…that's good.
Aloha.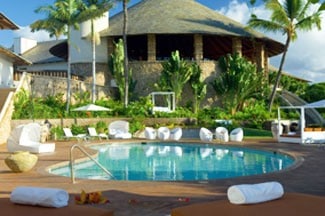 Anyone want to come keep our kids out of trouble for an hour so I can help my husband?