I participated in an Ambassador Program on behalf of Mom Central Consulting (#MC) for Sprint. I received product samples to facilitate my reviewI've been using my new LG G2 Smartphone for a few weeks, and it's a toss-up on which feature is my favorite. The two I'm enjoying the most right now are:
KnockON Feature
Do a double-tap on the front screen and the LG G2 lights up instantly. It's great to be able to hold the phone by its edges without changing the volume, which I've had happen in the past with other phones. When the LG G2 is mounted in my van, I can double-tap on the screen to turn it on. This sure beats having to remove the phone to turn it on by a side-power button!
13 Megapixel Full HD Camera
Honestly, the photos speak for themselves. I can even take photos for my blog with this phone, which is a huge plus. Having to lug around a clunky DSLR isn't always fun. Plus, the LG G2 has long-lasting battery life and I can shoot high-def videos with it!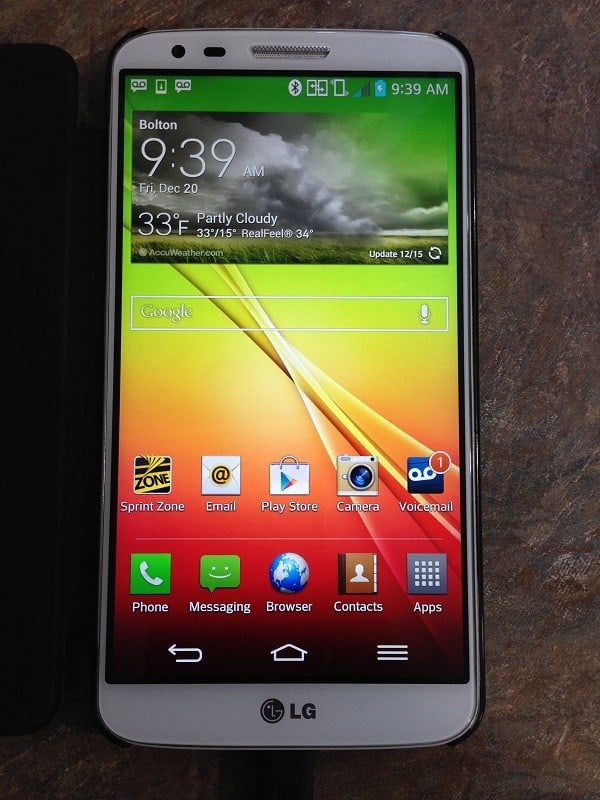 Sprint recently conducted a mobile security survey revealing smartphone users' mobile behaviors, habits and concerns about privacy. Some of the poll results are pretty astonishing to me:
Only 44 percent of people set a PIN or passcode on their mobile phone. Set a PIN or passcode. It's the first line of defense to keep private information private if a phone is lost or stolen.
63 percent of people surveyed check their smartphone at least once an hour (9 percent check every five minutes), and 33 percent of people would fear the contents of their mobile phone being projected on a big screen
When people are without their devices, 29 percent miss texting, 26 percent calling.
97 percent of mobile phone owners report checking their phones occasionally while in the presence of family and friends.Click here for the full results.


Did the results surprise you? Are you an offender?