We are a big fan of LEGO® as a brand in our family. We have spent many hours together building things together.  Every holiday we like to build something as a challenge that goes with the holiday. (Turkeys are really hard to make, FYI). When we were starting to look at what we wanted for a chicken coop, the first mockup was from LEGO® bricks.  When I say WE, I mean all five of us in our family.  Both of my girls LOVE to build creations with LEGO®  bricks- both the LEGO® Friends and regular bricks. We've been in love with the girls from Heartlake City since we first were introduced to them and our love has only grown.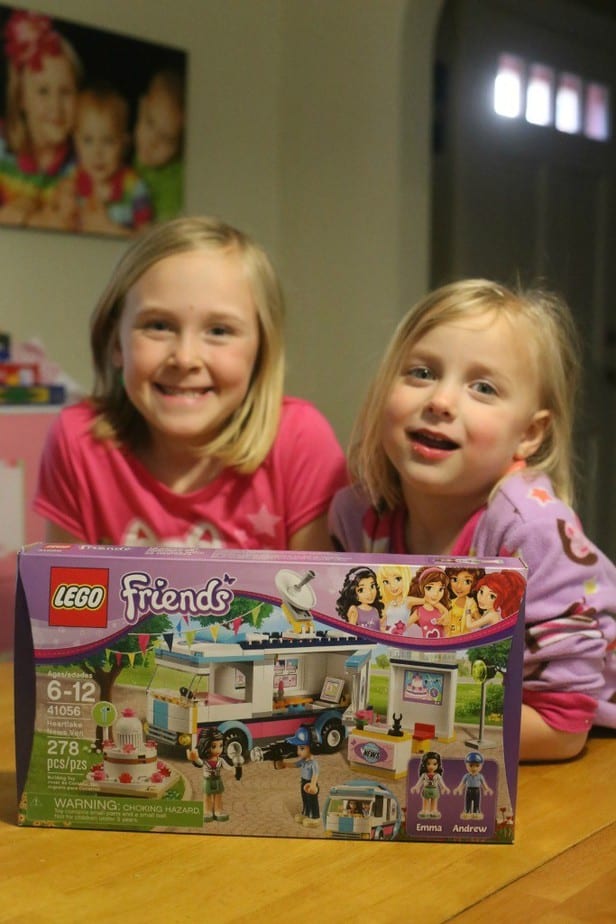 The Heartlake News Van was sent to us as part of this review.  It's meant for ages 6-12, although big sister let little help a lot when she was constructing the van.  The van was a quick build for the girls (mostly my 8 1/2 year old).  She loves the color change from the "regular" bricks, and how the sets serve to encourage creative play after the sets are completed.  The LEGO Lipstick was also a big hit.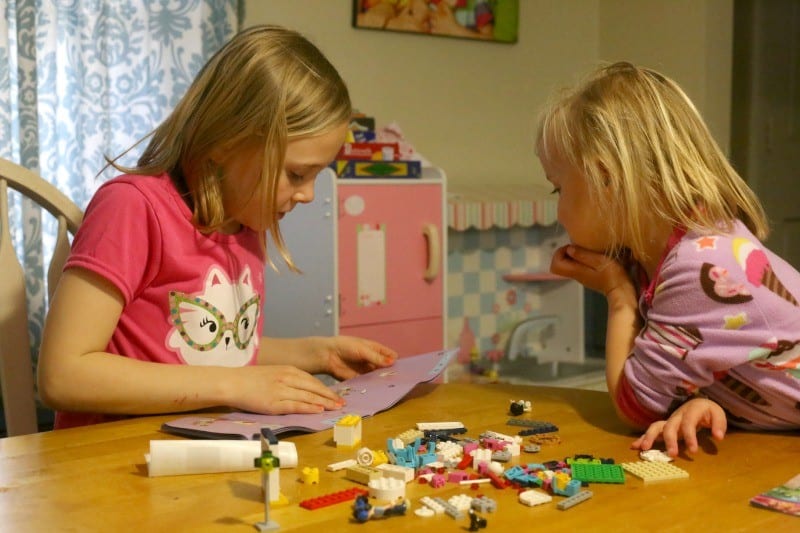 The LEGO® Friends van sets up a scene for the kids to do news reports on things happening "around town."  With sets like these, kids learn about following directions are able to follow guidelines to build things as they are, but then they can use the constructed sets to inspire imaginative and creative play.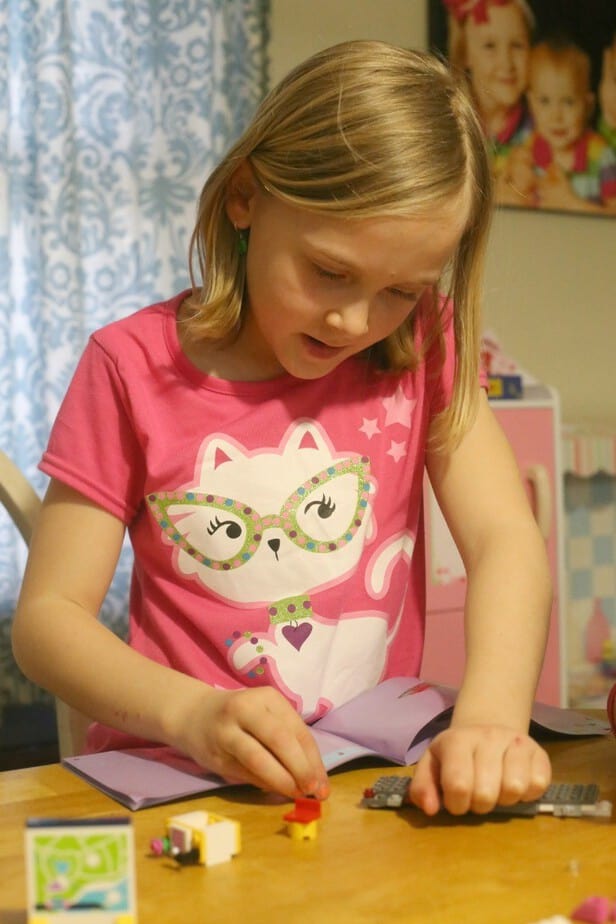 My kids were using the news van to talk about a race track crash between a motor bike and a sports car (that their brother built, but this is for LEGO® Friends so we don't have pics). They've been doing 'newscasts' all week even using the teeny tiny microphone that came with the set.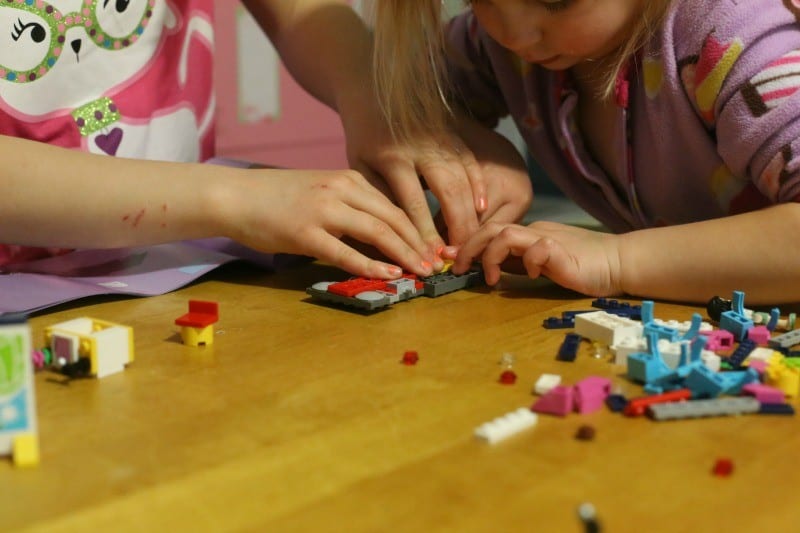 The kids had a blast building this set.  The girls have both requested that we get all of the REST of the LEGO® Friends sets we don't already have, so we can build Heartlake City. In the meantime, they'll have to settle for giving me news reports lamenting the fact that they don't have all of the sets…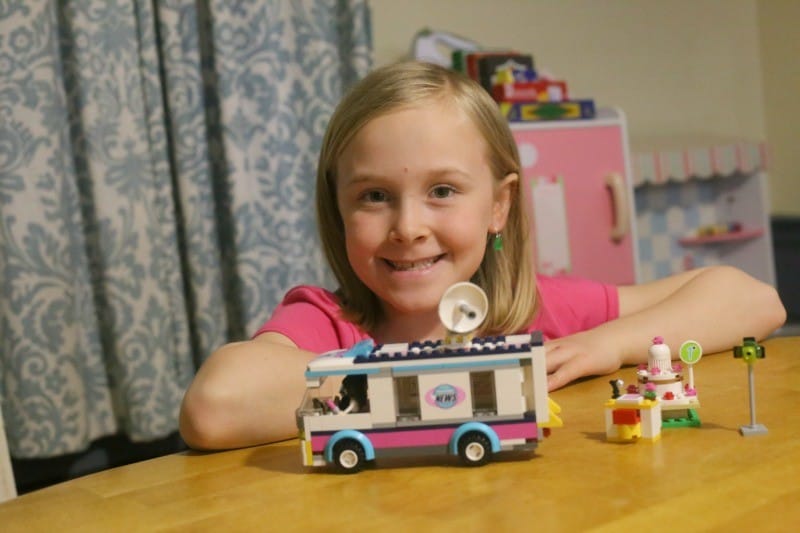 We also received a small container of  LEGO® bricks, with a note that our daughters were to build something of their own choosing.  Being Earth Week, my daughter wanted to build a  LEGO® Earth.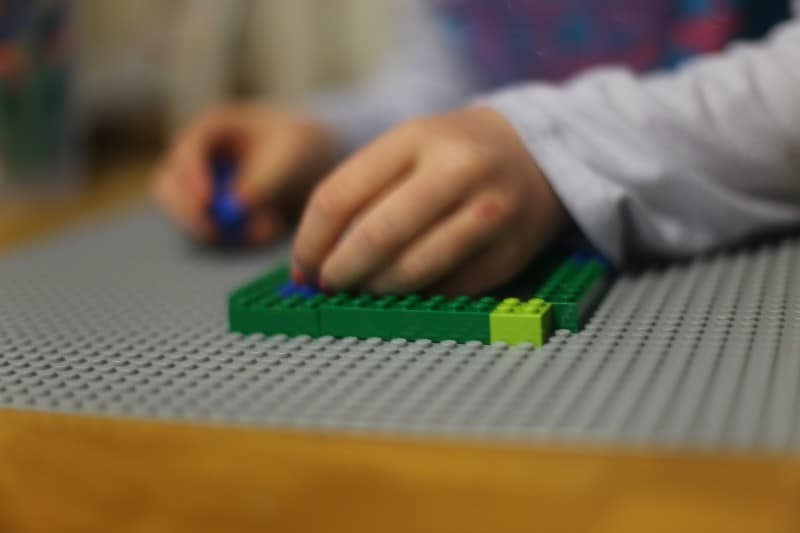 She was quite proud of her accomplishment, as was I. She did a pretty great job considering she had limited brick sizes and colors to work with!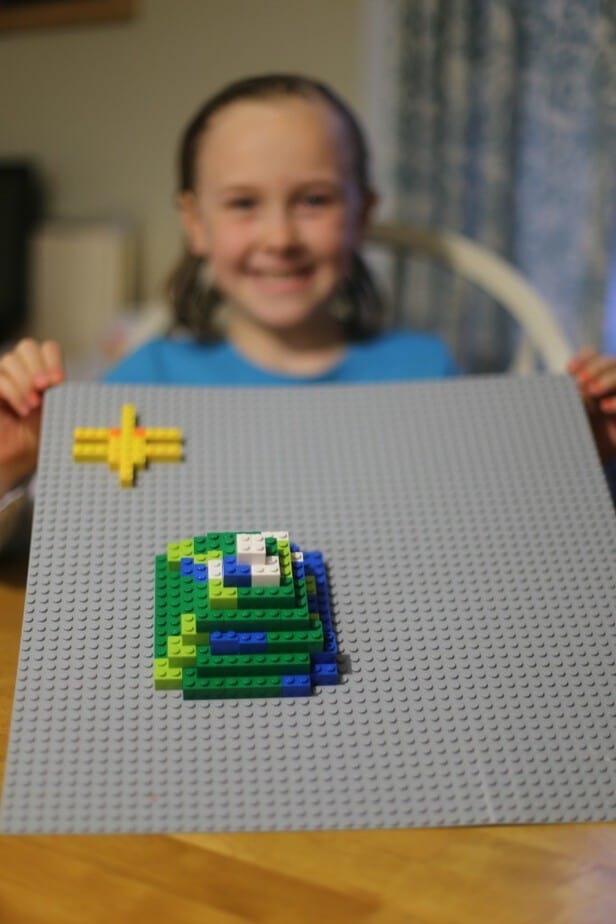 I suggested she try to build a chicken coop and was met with eye  rolls.  But hey, that's the awesome of  LEGO® Friends and  LEGO® in general- kids can build what they want, how they want to.  There are so many options and fun ways to create and design all kinds of creations and structures…. all while increasing spatial awareness, logic, problem solving and more. 

Got a girl in your life? Get her some  LEGO® Friends!

LEGO® Friends is a collection of building sets that blend the iconic LEGO construction experience with stories, settings and themes designed to meet children's desire for creativity and a highly-detailed, character-based world. Since its launch in 2012, LEGO® Friends has dramatically increased the number of girls building with LEGO bricks and enjoying the benefits of construction play.

LEGO® Friends has teamed up with Girls on the Run® (GOTR), a physical activity-based positive youth development program to inspire girls everywhere to achieve their limitless potential. Girls are using  LEGO® Friends bricks and elements to tell stories, embrace their differences and find strength in their connectedness.
Have you done LEGO® Friends with your daughter? Does she like the sets, building freehand, or both?
I was selected for this opportunity as a member of Clever Girls Collective and the content and opinions expressed here are all my own.