This is a sponsored post about letting tweens express themselves written by me on behalf of DOLE Fruitocracy. Having a tween is a lot of fun. It can also be stressful.  It's also the time when kids really want to start expressing themselves in a lot of new ways, and maybe as parents we aren't always ready for that or ok with the ways in which the kids want to express themselves.
Finding a balance, that's the key. At least, around here it is.  We choose our battles.  Our thinking is, if we choose our battles now, when bigger stuff comes along, we may have more leverage. And I'm pretty sure we're going to have some bigger things that come up later with teens and young adults than with our tweens.  I've heard many say that tweens are the new teens.  Hormones start stirring during the tween years and emotions can be all over the place (in a 10 second time frame, even!). Tweens are growing up whether we like it or not and are wanting to find ways to express themselves and it's up to the parents to help guide them to express themselves in ways that are safe and won't harm them…or make them feel great regret down the road.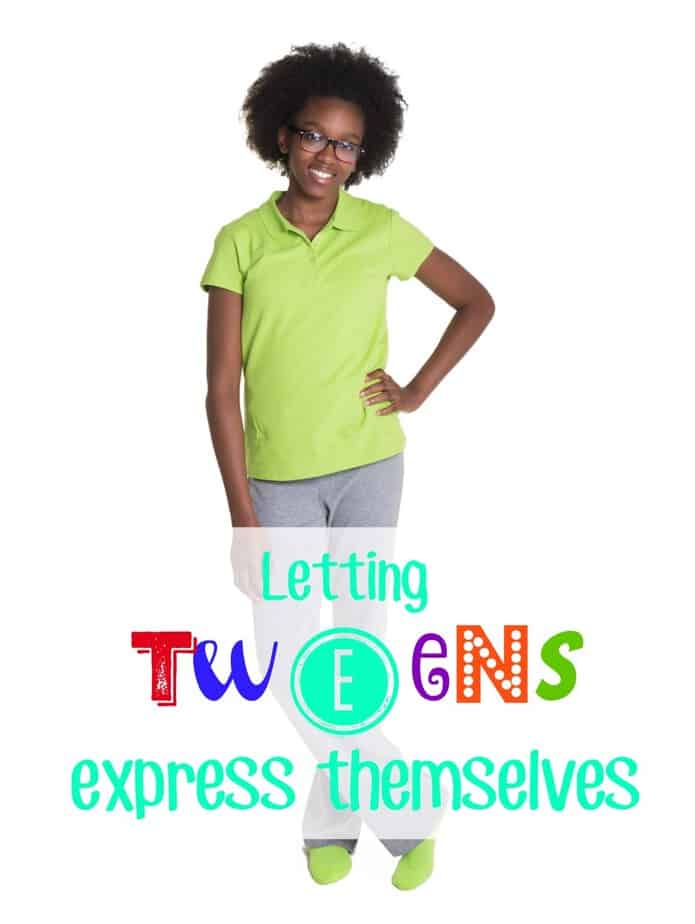 Letting tweens express themselves
Hair.
Yes, hair.  They want a purple streak?  So what.  Seriously.  Hair grows back, my friends. They want a half shaven head and a long colorful mohawk? That's honestly ok.  It doesn't have to be YOUR favorite.  Have family photos coming up? Make a deal.  They can do whatever to their hair after the photo session. Or they can do 2 colors. My 10 year old got the ends of her hair dyed green a week before Christmas.  (Sorry for the photo size- this was from my Facebook wall and the photo has vanished from my phone).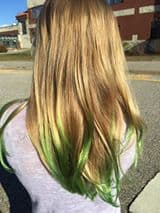 I hated it, but she was SO excited and so happy with her hair- and you know what? It was faded by mid January and she just chopped 4 inches off her hair- by her choice- you'd never know it happened.  She knows we'll let her do it again- although I'm not sure I will pay for it- but I promise you– it's not permanent.  AND she felt empowered that she was able to express herself even for a short time.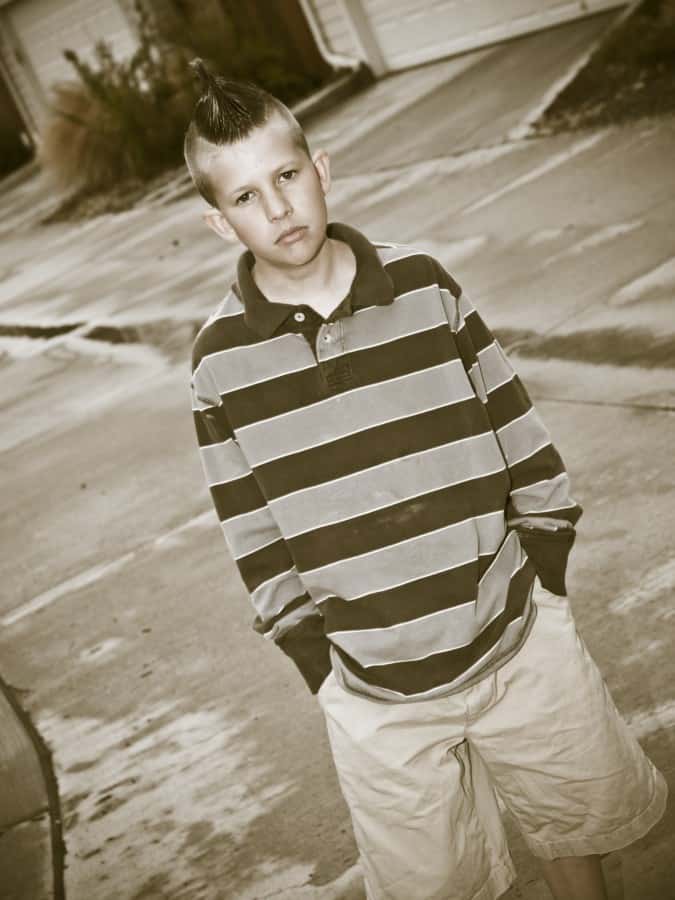 Books.
This one I learned when the kids started reading chapter books.  As long as the underlying messages aren't grossly in contradiction with your family values, if they are wanting to read… let them.  Just because I didn't find Captain Underpants funny doesn't mean the kids didn't- and honestly, it was one of the things that got my son excited to read. Same with Junie B. Jones.  We want our kids to learn and grow- choosing what they read is an easy way for them to be able to express their interests and have freedom to make a choice for themselves.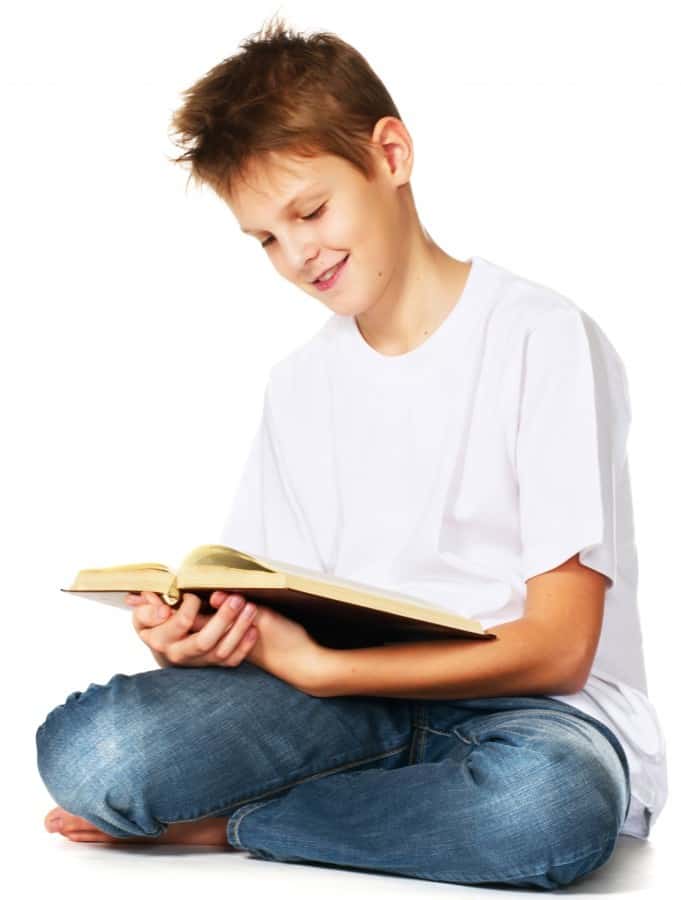 Clothes.
YES. I believe you can let your kids have freedom in clothes.  If you have a strong feeling about a style or how long something needs to be, that's totally fine. But find ways within your beliefs to give them some wiggle room.  Chances are, they won't insist on wearing all black for the rest of eternity. Save the battle for a family photo day… or push for matching knee-high socks when you are doing a family dinner at grama's…not every day. I have always let the kids choose their clothes- and mostly, it's because I'd rather have a BIG say in what they wear when I want photos done or when we are going someplace and I want them to wear something specific.  Letting them have that freedom the rest of the time gives me a whole lot more leverage!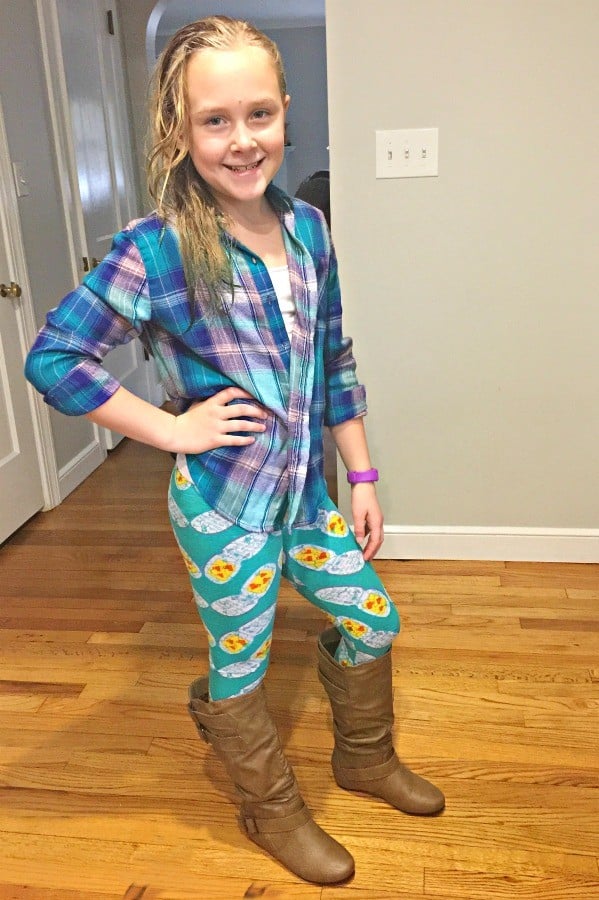 Bedroom
While black paint may be desired – it may not be a possibility.  If the cost is acceptable, why not let them choose what they like and want for bedding?  Sheets and blankets are replaceable! Our girls share a bedroom and have very different tastes- their bedding doesn't even coordinate.  I would love to have it all matchy or at least coordinating but that's not for me to choose- and they are far happier with their own look!
Snacks.
I have a 10, 8 and 6 year old.  Gone are the days when cute characters on things are acceptable snack packaging for lunch boxes with the oldest. It's not that she doesn't still like the foods, it's the packaging.  But there's easy ways around that.  We have fabric snack pouches the kids use for many of their snacks, so she's got some tween-approved prints for hers. But one of our go-to, always have in the house snacks are fruit pouches and those are in their own packaging.  They just aren't fun.  Or weren't.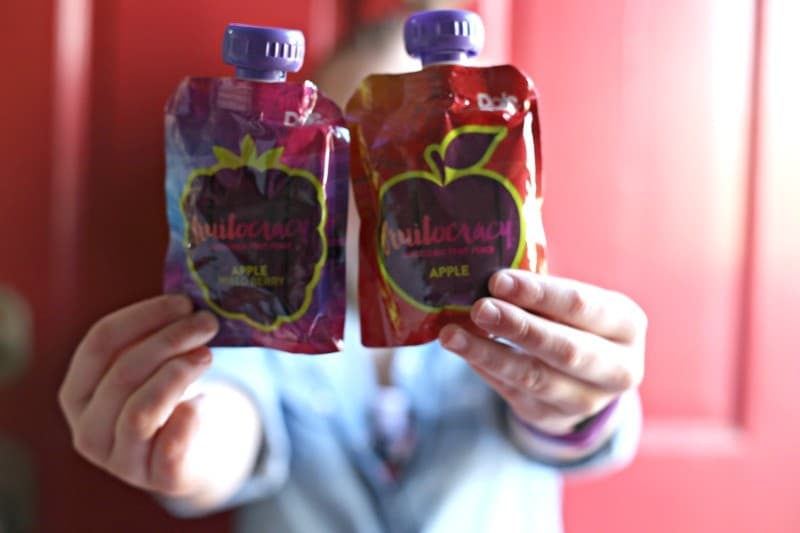 Dole just hit the cool jackpot with their Fruitocracy pouches- they have fun, cool colors and my tween feels like she's able to express her funky side simply because her fruit pouch has a funky print. Lately, tie dye apparel is all the rage again and having fruit in a pouch that looks like tie dye is SO COOL. With six delicious flavors (like Apple Banana, Apple Mixed Berry, Apple Pineapple, Apple Strawberry, Apple Cherry or good ol' Apple) in vibrant designs, tweens are free to express their individuality with Fruitocracy and choose the all-natural fruit pouch that best showcases their unique personal style.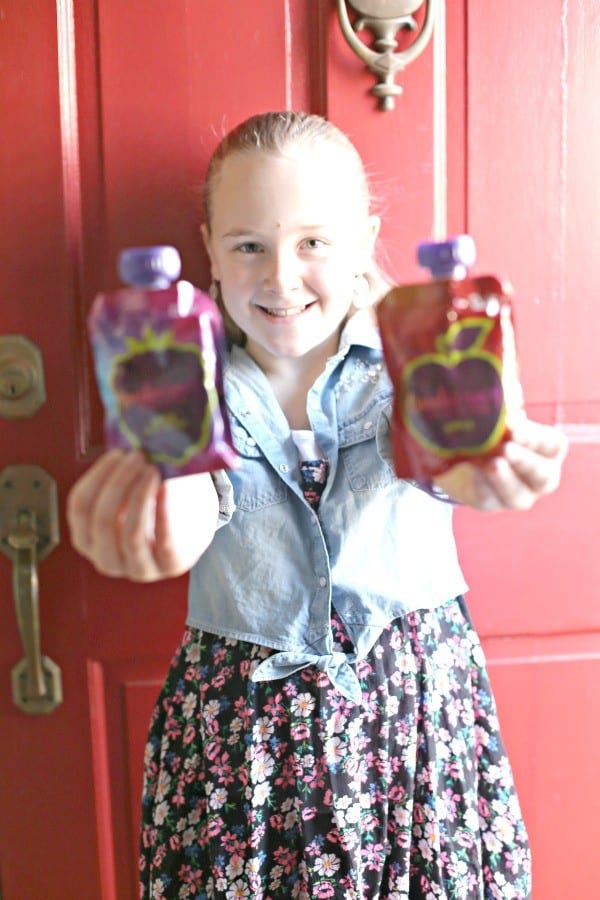 I'm winning every time she chooses Fruitocracy for snack because they are made of real fruit and no high fructose corn syrup.  When they came, I added them to the snack drawer in the cabinet.  Acceptable snack items are in that drawer and the kids can choose their own for morning snack, lunches, sports snacks, etc. They are always the first to go- and I love it!
How do you go about letting tweens express themselves? 
This is a sponsored post written by me on behalf of DOLE Fruitocracy.