As parents, we get to the point where we have to learn to live within our means. You might be figuring out how to take control of your finances so you can live a better life. And for many, this can mean having more stuff, but have you considered learning to live your life with less? This means that for people who have been used to a certain way of living, it can be a considerable change. But many people are learning to live with less or become minimalist, but what are the ways we can do this effectively? But also, what does it mean for our family's lives in the grand scheme of things? This is a partnered post.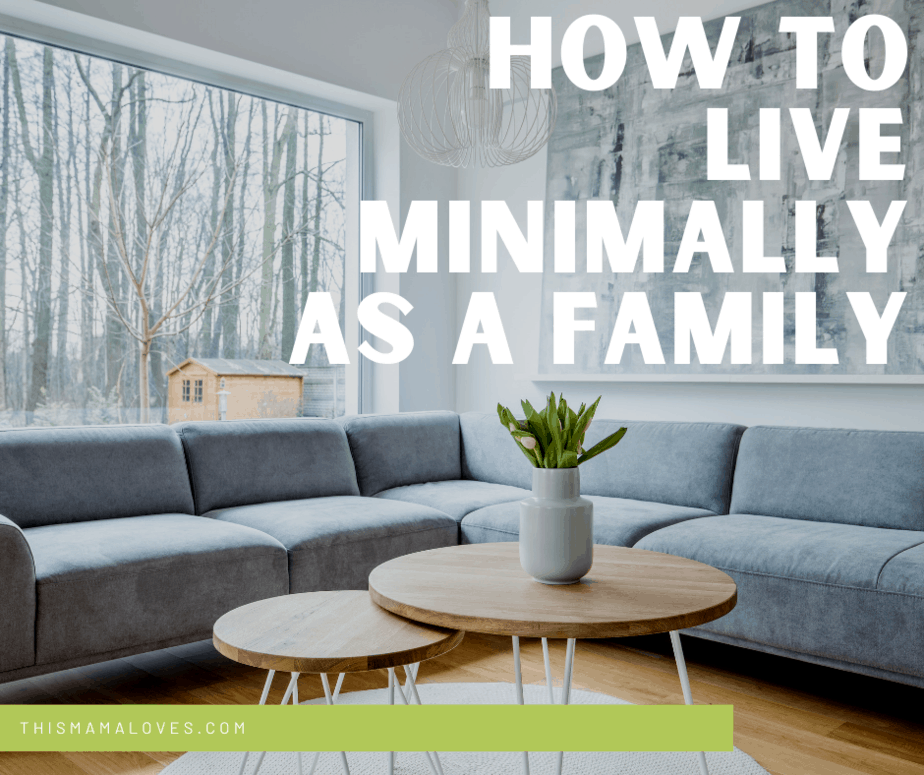 Less Is More: Learning As A Family To Live Minimally
Learning To Embrace Less
This is arguably the most shocking part of learning to live with less. Embracing it doesn't mean throwing everything out of your life but it's about gradually refining your way of being. Becoming a minimalist isn't just about stuff in the stereotypical sense but it's about fine-tuning everything in your life so it all serves a purpose. And we can be particularly protective over an old item or an heirloom but there are practical ways to get around this. For example, there are plenty of storage services you can use. But when you start to look at the main things in your life that are purely material and you start to question if they serve any purpose, this is when you can truly begin to embrace the minimal. When everything serves a purpose this gives everything greater meaning.
Becoming Self-Sufficient
Self-sufficiency is the buzzword for many people that are minimal but they're also looking to save money. For example, there are so many people setting up side hustles by selling herbs or growing their own vegetables so they can live off the land. If you want to learn how to live with less, becoming self-sufficient gives you the opportunity to have more control over your life. They call it living "off-grid" and while it may seem different that you're not playing the game when you become self-sufficient and everything starts to serve its purpose, everything can come into focus. I know that many folks are making victory gardens this year with the coronavirus circling the globe.
Less Is More
Learning to live with less makes you understand what everything is for in your life. When we start to distract ourselves with so many different things, whether it's social media or we bury our heads in the sand emotionally, we are not being true to ourselves. As we start to learn to live with less, it is not just teaching ourselves the important lesson of what we can all do when we put our minds to it, but it teaches a very important lesson to our children. We can all become preoccupied with material goods and when we start to take things away one by one, it can prove to be a bigger shock to our children than to us. If they've been used to getting everything they want learning to live with less can be a massive shakeup. But when we all realize that less is more it benefits our lives in so many ways.