All of you are aware of how loans work – you borrow money, then pay it back by a certain date. It's a straightforward concept, and loans have been around for years. Over time, they have developed something of a bad reputation as many people claim they're harmful for your finances. Is there any truth to this? Are loans good or bad for your finances?
Are Loans Good Or Bad For Your Finances?
The answer to these questions from our guest author might surprise you. However, it all depends on how you use the loan and why you need it. Let's look at some of the key points and considerations when you're thinking about applying for a loan:
Why do you need the loan?
What is the purpose of your loan? If you are struggling for money, it's not always a good idea to get a loan. More often than not, the only options available are payday loans with massive interest rates. These also have short term lengths, meaning you have to pay them back quickly or risk extra charges. The majority of debts caused by loans are caused by payday and short-term loans!
If you're short on money and can't pay your bills, you may want to consider contacting some of the companies and explaining the situation. Or, work on taking control of your finances by spending less and saving more. This will help you in the long-term, while a payday loan gives a brief influx of cash but damages your finances.
By contrast, if you want a loan to make a big purchase, it makes a lot of sense. People get mortgage loans all the time to buy houses, or opt for car loans to buy a car. It's reasonable to get a personal loan to pay for home improvements as things like this cost too much to pay in one go. So, it's smarter to split the costs over a longer period and use a loan.
What are the loan terms?
You'll notice 'loan terms' were mentioned when talking about payday loans, and they are the most important factor when seeing if a loan will damage your finances or not. Loans can be very different from one another. Applying for title loans online will be vastly different from applying for a payday loan. Some applications take days, others take weeks. The amount of interest, the length of the loan, and the payment terms matter most.
If your loan gives you an excellent interest rate, offers flexible payment dates, and provides a long schedule to repay the money, it won't cause much harm. Here, you can set up a budget to cover your repayment costs and manage the loan. If the interest rates are shockingly high and you have hardly any time to repay the loan, it will likely cause problems.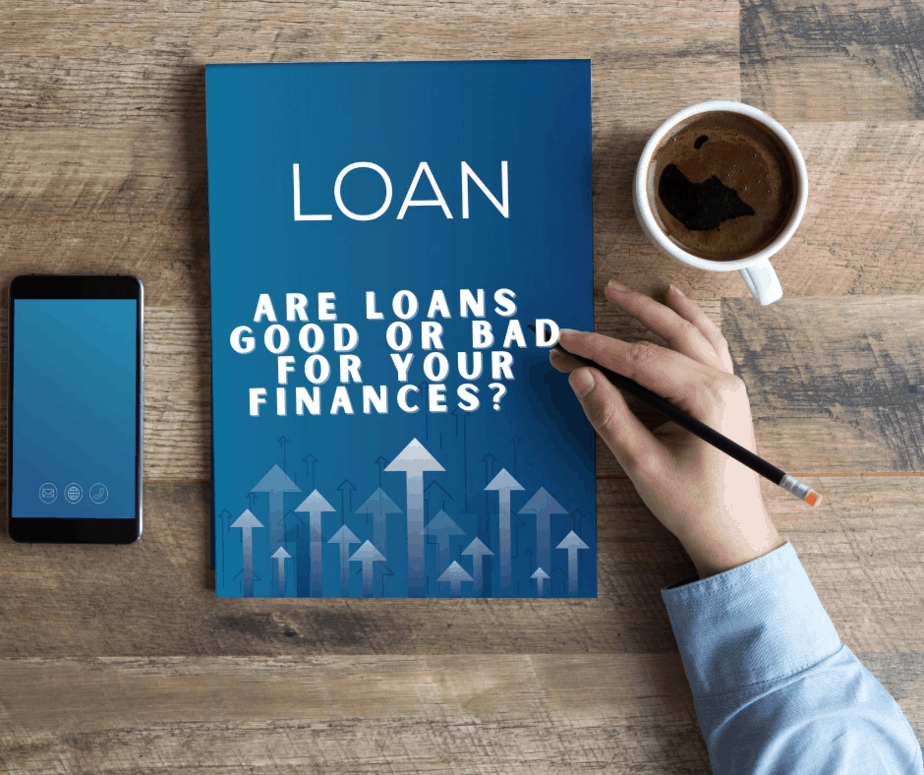 Overall, loans can be both good and bad for your finances. Generally, they are supposed to help you. Loans are most useful when you use them to fund big essential purchases – like a house or a car. They become damaging when you abuse loans by applying for too many and not paying attention to the terms. This is when you will end up in debt! Still, don't fear loans as they can assist you if you know what you're doing.