It's back to school time! We're sharing some of our favorite finds and shopping tips to have your kids looking and feeling their best for the whole school year. What kid doesn't want cool back to school stuff? On that note, am I the only mom who gets a few supplies for ME? I love a fun pen!
We received a variety of samples and or compensation in exchange for this post. All opinions are our own.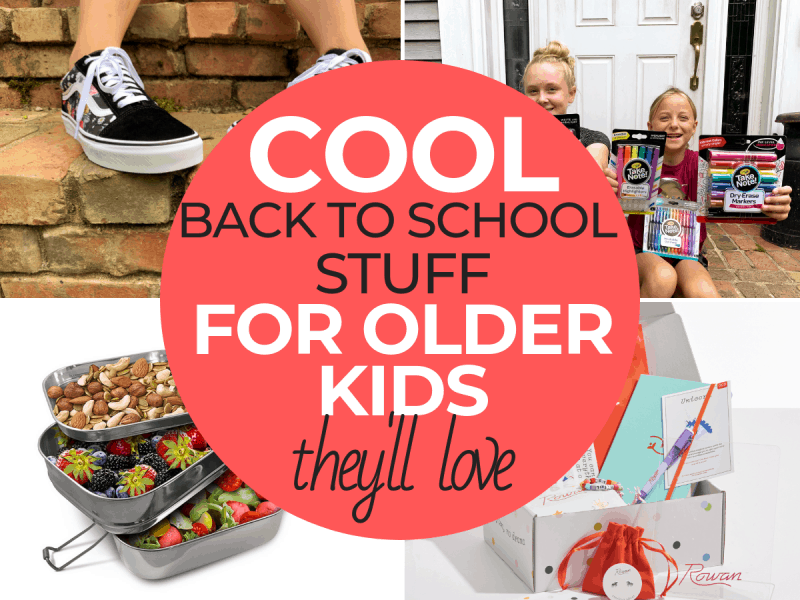 BACK TO SCHOOL SHOPPING
There's an app for that
Parents everywhere are gearing up for big purchases on everything from clothes and school supplies to technology and more. Shopkick, the FREE app that pays you for the shopping you're already doing, is ready to make this season more affordable (and enjoyable!) than ever.

Shopkick is the mobile app that rewards you for shopping in-store and online at participating retailers like Target, Walmart, T.J. Maxx and Best Buy — stores where you're probably already shopping for back-to-school items. You earn points (called "kicks") by submitting receipts, walking into stores, scanning items, watching videos and visiting online stores. When you rack up enough kicks, Shopkick rewards you with free gift cards of your choice from popular retailers to further help you save on back-to-school shopping or to just treat yourself for getting through the season.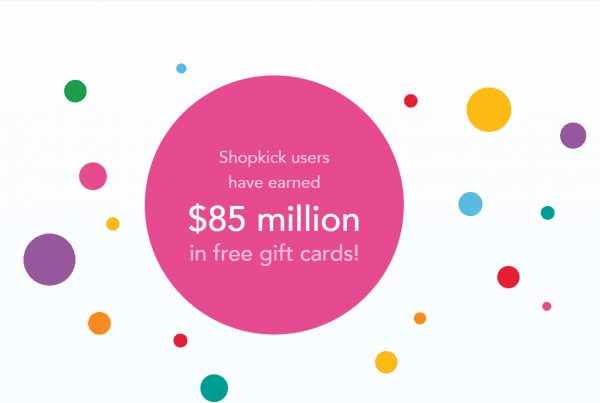 Outlets Save you BIG
Not only does outlet shopping tend to save you big, but it's also a great way to shop for a huge range of stuff in one place. Our fave place locally (and you will likely find a Shop Simon outlet near you) is Clinton Crossing Premium Outlets.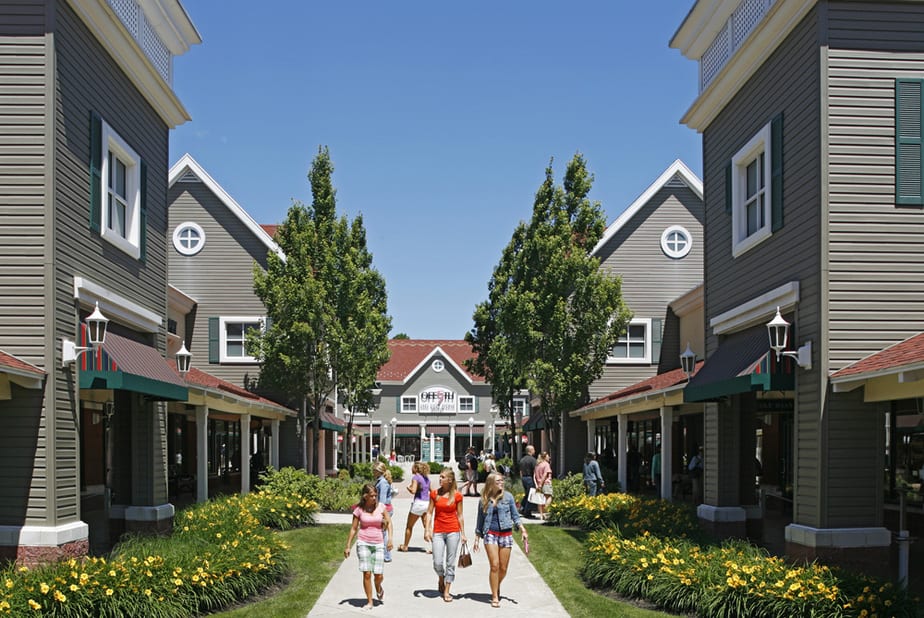 Clinton Crossing Premium Outlets is a charming outdoor village center on the Connecticut Shoreline, conveniently located on I-95 between Boston and New York. The center invites area shoppers to celebrate back-to-school in style with top fashions for style enthusiasts and families – and with savings of up to an additional 65 percent off outlets pricing.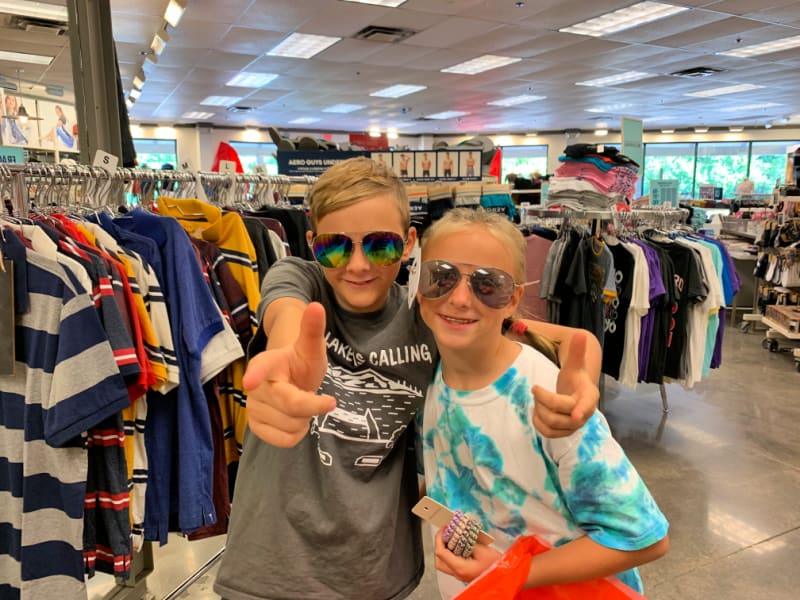 This season's back-to-school essentials and favorite fall trends can be found at over 70 designer and name brand outlet stores including Saks Fifth Avenue OFF 5TH, Coach, Michael Kors, Under Armour, Brooks Brothers Factory Store, New Balance, Aeropostale, True Religion, Carter's, American Eagle Outfitters, Skechers, and more.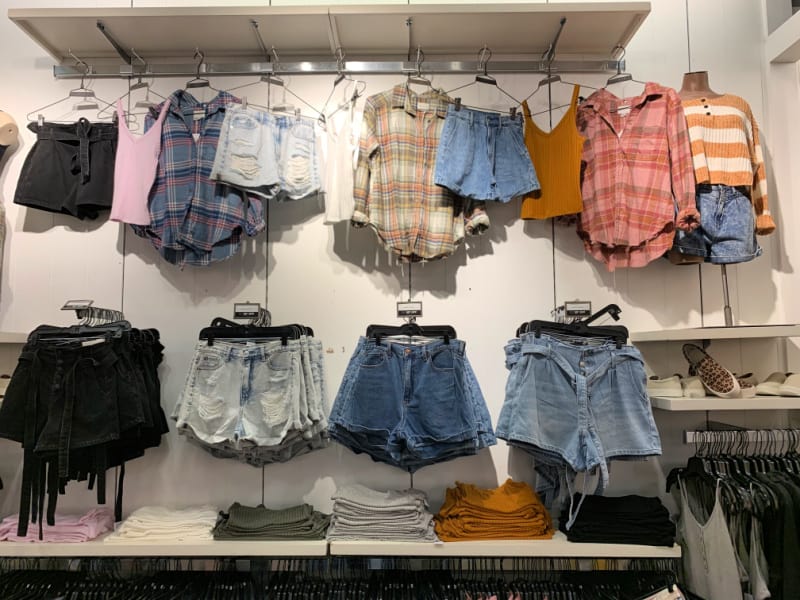 For more information, visit www.premiumoutlets.com/outlet/clinton-crossing, on Facebook at www.Facebook.com/ClintonCrossingPremiumOutlets, and on Twitter/Instagram at @ClintonCrossPO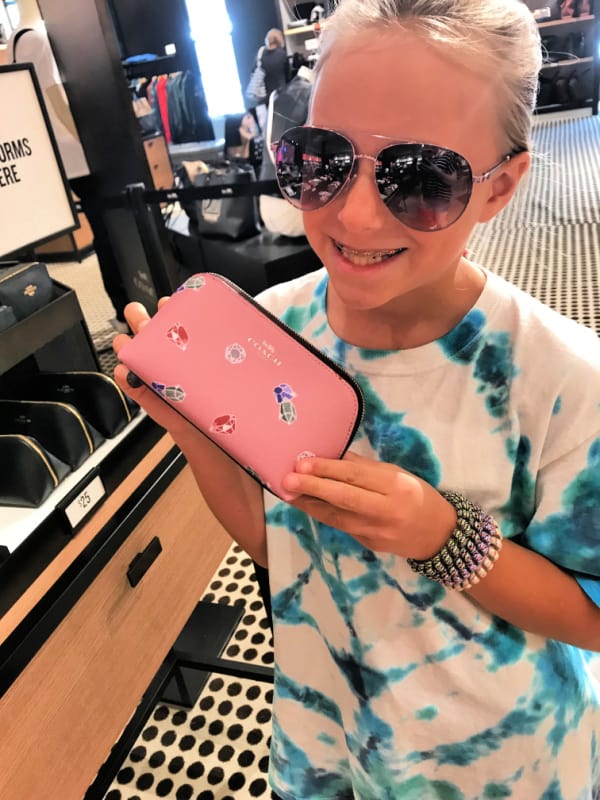 Don't forget SHOES for back to school!
One of my our family favorite places to go for sports gear and footwear is DICK'S Sporting Goods. Obviously we're all aware that they are a big sporting goods destination, but I can tell you my oldest was pretty excited to find that they have super cute Vans and other trendy fashion apparel and footwear as well. Her typical things to get at DICK'S are Nike Pro shorts and sports bras, sometimes leggings.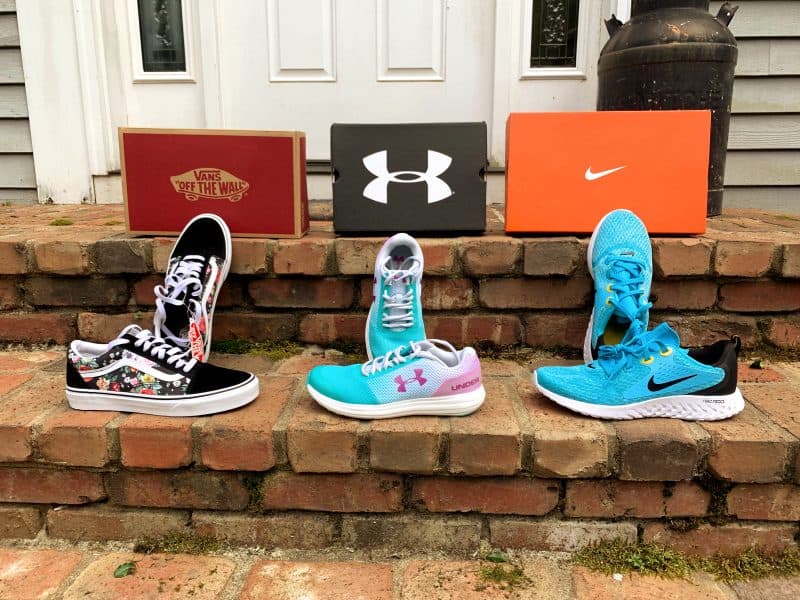 The younger 2 kids love to look at DICK'S for basketball shoes, cleats, turf shoes, shin guards, mouthguards, and balls for soccer and basketball.
DICK'S Sporting Goods is the top retailer for all the hottest new footwear. With the top brands, styles, and new colorways, DICK'S is the one-stop-shop for Back-to-School shopping where everyone in the family can find the perfect fit.
Under Armour Kids' Grade School Surge RN Prism Running Shoes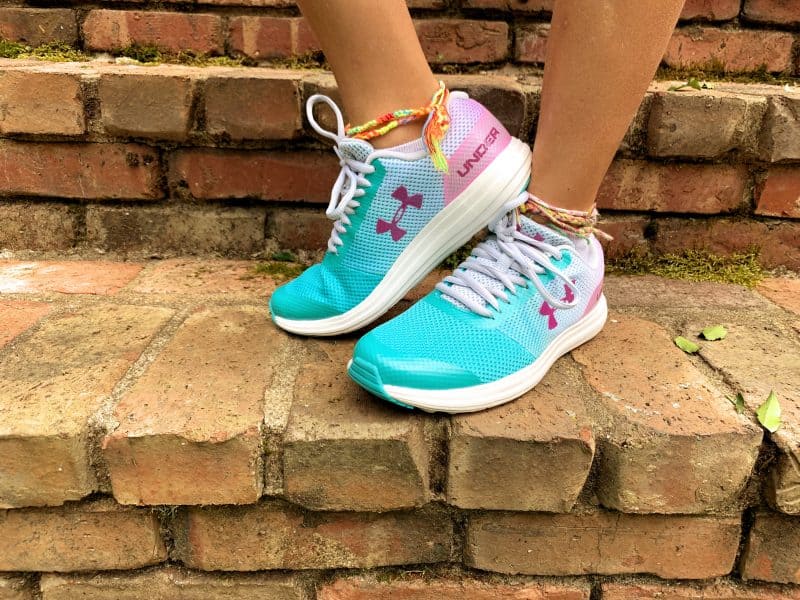 Your kiddo will play in style in the Under Armour® Kids' Surge RN Prism running shoes. These shoes are lightweight and offer insole support so your kiddo can play all day long.
Vans Women's Old Skool Shoes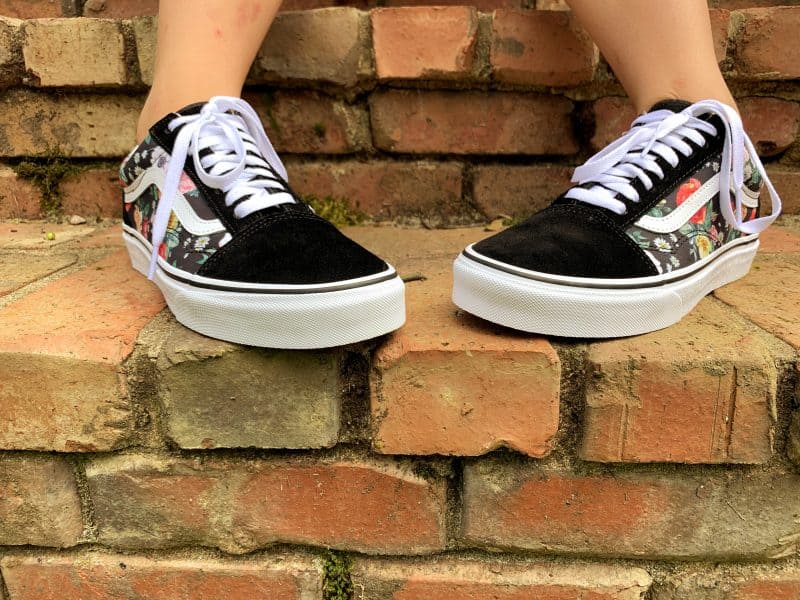 Blend an iconic style that never gets old with all-day comfort in the Vans® Old Skool shoes. The Old Skool shoe is part of the Vans Classic collection, and was the first Vans® shoe to have the iconic side stripe design that delivers easily recognizable style no matter where you go. A durable canvas and suede upper provides flexible support, while the Vans® signature Waffle Outsole increases durability and provides needed traction for landing your moves.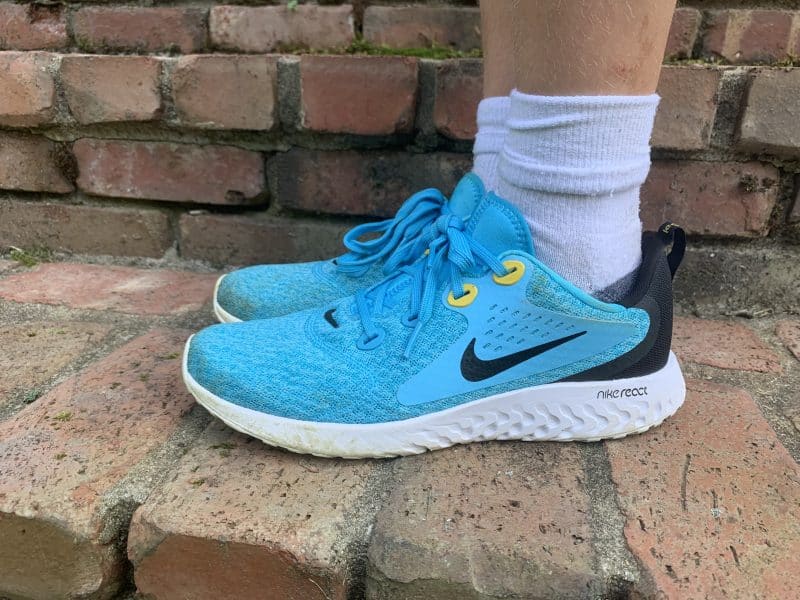 Nike Kids' Grade School Legend React Running Shoes
Your kids will have a premium performance fit when they suit up for race day with the Nike® Legend React sneakers. Nike® React foam creates a lightweight, responsive feel while providing a smooth ride step after step, while a contoured midsole design adds flexibility to promote natural movement. A lightweight mesh is used to help keep them feeling speedy, while partial bootie construction delivers strategic support.
Don't forget the UNDERgarments!
JstBU is a comfortable, body-confident intimates brand for girls ages 7 to 14. My girls both have fallen in LOVE with these intimates, because the comfort is awesome and they love the fun hidden empowerment messaging on the bras and the underwear. I'm all about positive messaging for kids, at all levels, so why not have a fun reminder at every stage of your day? These are soft, comfortable and fun and come in a lot of sizes, colors and package options.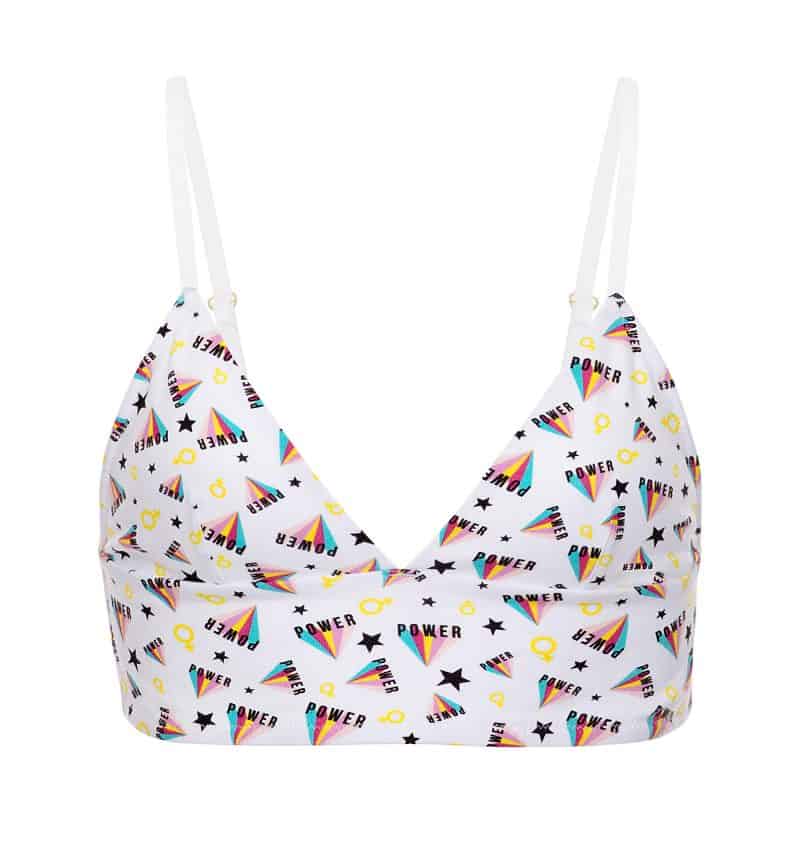 Focusing on what's beneath, JstBU's mission is to empower young girls to be their best selves by incorporating hidden inspirational messages such as "Imperfectly Imperfect" and "Trust Yourself" inside each piece of their debut collection.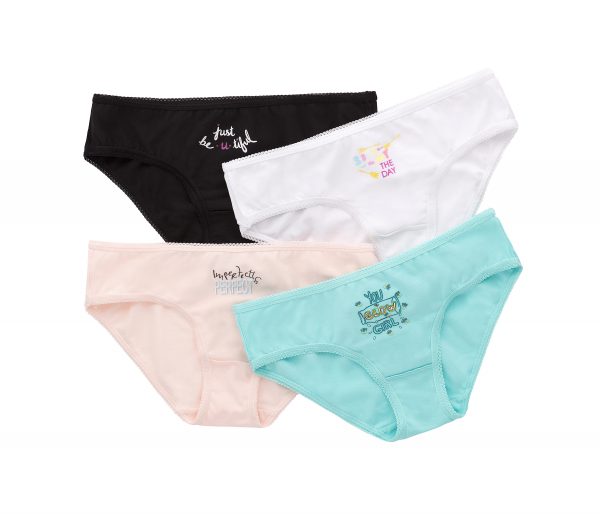 Accessorize Year Round
Tote the books and supplies in style with a Bixbee designer backpack. Got a kid who loves sparkles? Check out this super fun sparkle turquoise backpack- I love sparkles anyway, but this bag has a more horizontal shape which stands out from the rest!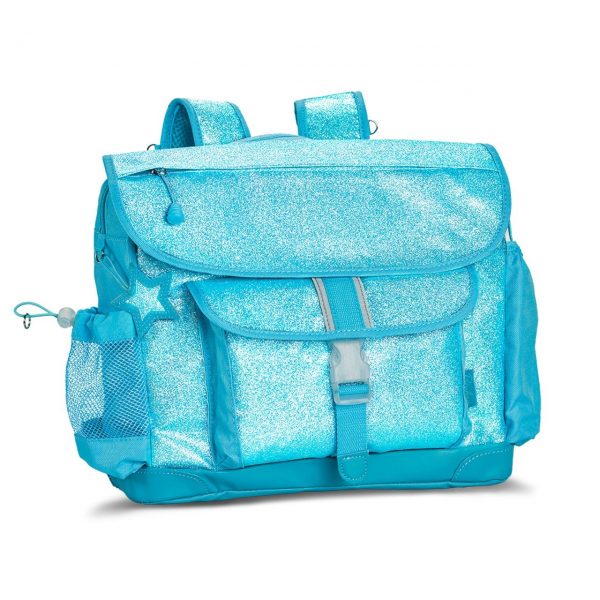 There are matching lunchboxes for those in our lives who LOVE to coordinate their bags and stuff! I'm still trying to decide if 45 year old me can get away with the pink sparkle. Time will tell. Most all of the Bixbee bags come in a small size for the 7 and under crowd, and a larger size for the over 7 crowd- including me?!
There are also lots of super fun backpack/lunchbox combos at Bixbee for the littler kids. My little pal Lincoln is smitten with all things construction and is going to be very excited to see this construction backpack/lunchbox combo set.
Accessories are always fun, and these beautiful necklaces from AJ's collection –
Sterling Silver Little Birdie on a Branch Necklace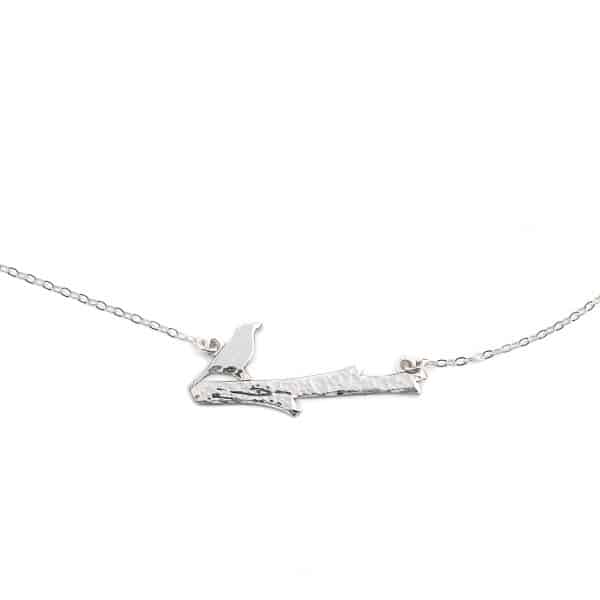 Hammered and Domed Mixed Metals Necklace With Cross Charm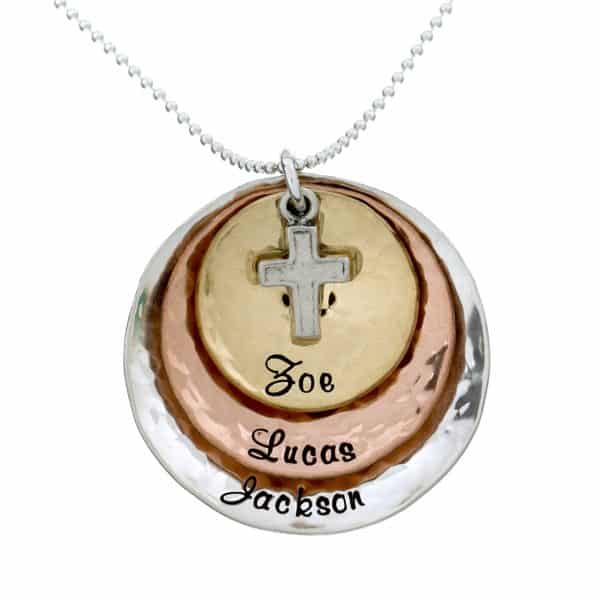 Got a kid who loves earrings and accessories? Why not surprise them with a monthly subscription box for earrings to Hey Rowan! Coupon code JUST for you guys THISMAMALOVES15 saves you 15% on your first box!
Do a one time purchase as a gift or surprise your earring lover with a 3, 6 or 12 month subscription! There's several options available for your boxes including stud or dangly earrings (the dangly earrings should be making their debut at the end of August), sterling silver, gold vermeil or 14k solid gold. The first box/or sole gift box will include an earring stand, pouch, journal and pen. There's also some fun conversation starter cards included.
ALL Hey Rowan earrings are doctor recommended, nickel-free and hypoallergenic, so you can be confident that there won't be any reactions to earrings.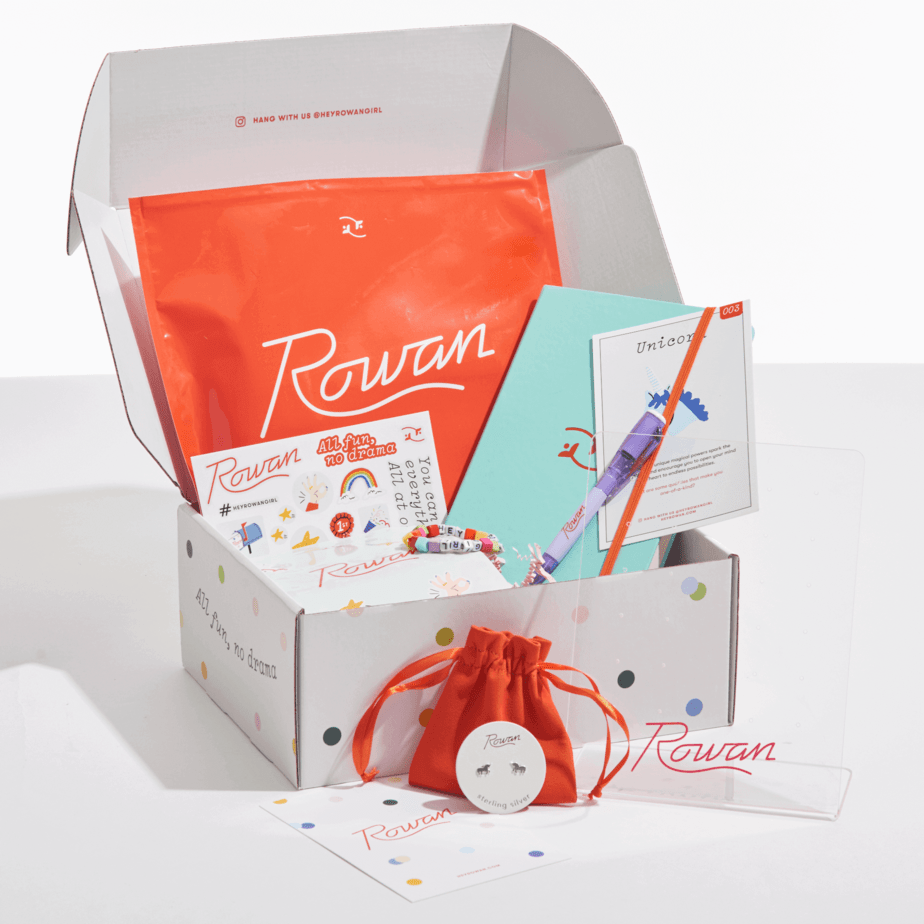 Here's a cool thing to know- Hey Rowan also offers professional ear piercing at home. I know a lot of kids (and adults) who are intimidated at the idea of getting their ears pierced at the mall. Hey Rowan's got licensed nurses who've been trained to do piercings that will come right to your home.
Make Time for Family Time
Back to school generally means that schedules go from fairly chill and relaxed to FULL. I know in my house, we've got open houses x3, parent meetings, fall sports starting up (which means more drop offs and pickups), fall gymnastics schedule starts when school starts and lots more. Planning time for family game nights is never a bad thing, and helps keep everyone connected. We try hard to NOT have things scheduled on Friday nights, so that we have at least one evening a week to all be together. The kids tend to share a little more about what's happened during their week when they are in the middle of a game, and it's nice to have an evening just the five of us.
One new game we've been playing is Planet from Blue Orange games. It's a fun new release strategy game and there's 3d globes for each player board. It's a 12 turn game which is nice, and geared for the 8+ crowd. We try not to play games like Monopoly on Friday nights, especially at the start of the new school year when we're all readjusting to schedules and chaos. Kids are wiped by Friday nights, as are parents!
We're still playing 5 Minute Dungeon a lot. 5 Minute Marvel will be one of my almost 10 year old's birthday gifts next week. Both are cooperative games that have helped immeasurably with the fierce competitiveness in this house. We're still hoping a 5 Minute Star Wars comes out in the near future…
The kids and I have been playing "Trash" with regular playing cards all summer long. I have yet, sadly, to WIN a game, but it's a nice way to spend our lunch playing a game together. Keeping a deck of cards in my bag is one of my mom tricks- can play almost any game any place and keep someone occupied!
My Gnome on the Roam® adventure kit for kids ages 3 to 12, created by busy working mom and middle school teacher Anne Armstrong. My Gnome on the Roam® kit is more than just a toy and a book gift and was designed to provide tools and inspiration for busy families to explore, create and connect.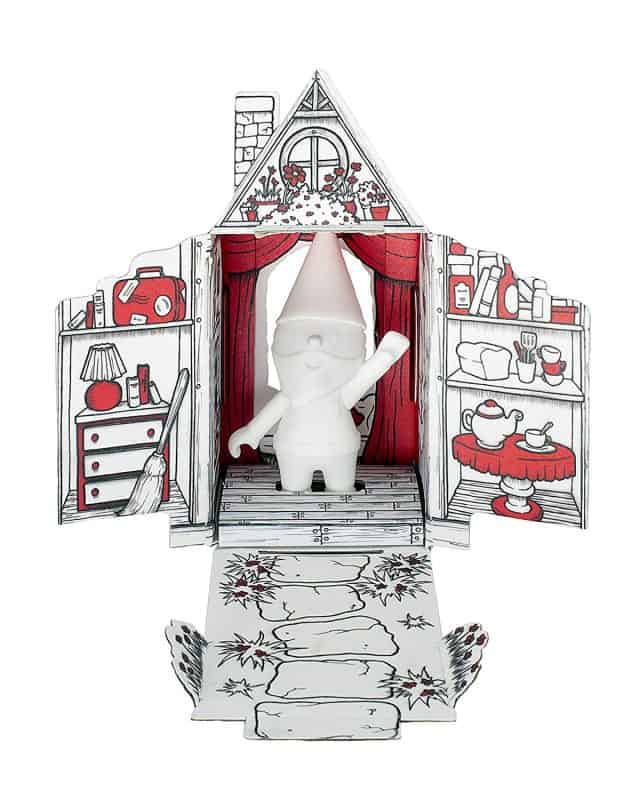 My Gnome on the Roam® Adventure Kit ($29.97) is available for purchase via Amazon and comes in an adorable, ready-to-go suitcase. It also comes as a customizable Traveling Adventure Gnome with Home, which includes the gnome and his cardboard house ($9.97, available via Amazon).
Friday nights are for game nights and sometimes plain old fashioned movie nights. Aladdin is up for our next movie nights- the original with Robin Williams, and then the soon to be released live action version with Will Smith! I was very nervous about anyone trying to replicate Williams' Genie but from everyone I've talked to, they did not try to replicate and it's just a very well done film with amazing music.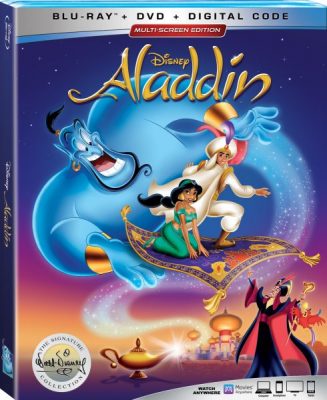 Both the and the are due to arrive on Digital on August 27 and on Blu-ray™ on September 10th.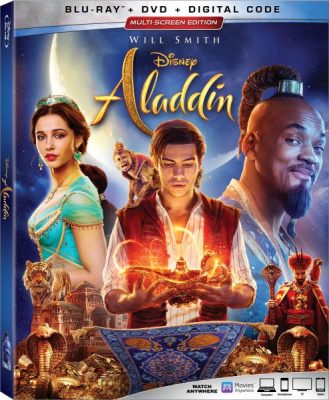 ALADDIN (2019)
Disney's "Aladdin," the thrilling and vibrant live-action adaptation of the studio's animated classic, lands in homes on Digital in HD, 4K Ultra HD™ and Movies Anywhere on Aug. 27, and physically on 4K Ultra HD, Blu-ray™ and DVD on Sept. 10. Extras explore elements of "Aladdin" that audiences adore, from the film's treasured, iconic award-winning music to its beloved characters and their hilarious antics on and off screen. Deleted scenes and a blooper reel round out the fun. "Aladdin" is sure to become an instant classic for viewers of all ages and will be packaged several ways to ensure the entire family gets the most out of its in-home entertainment experience.
ALADDIN (Signature Collection Edition)
Embark on a magic carpet ride with the entire family when Disney's original animated classic "Aladdin" soars into the highly celebrated Walt Disney Signature Collection, granting nonstop laughs, action-packed adventure and Academy Award®–winning music (1992: Best Music, Original Song, "A Whole New World," Original Score) for the first time in 4K Ultra HD™. The Signature Collection Edition of "Aladdin" takes flight two weeks early in 4K Ultra HD™, Digital in HD and Movies Anywhere Aug. 27 and lands on 4K Ultra HD™ and Blu-ray™ Sept. 10 — with a brand-new sing-along version; all-new bonus features, including original cast recordings; and classic bonus material.
Supplies, Supplies, Supplies
Casio PRIZM fx-CG500 Graphing Calculator
With a large, soft keyboard and convenient drop-down menus, the fx-CG500 is easy to use and includes a high-resolution, color, touchscreen LCD display (over 65,000 colors). Includes Color Link function for graphs, charts and spreadsheets and is permitted for use on the AP, SAT I and II, PSAT and NMSQT exams.
MSRP: $129.99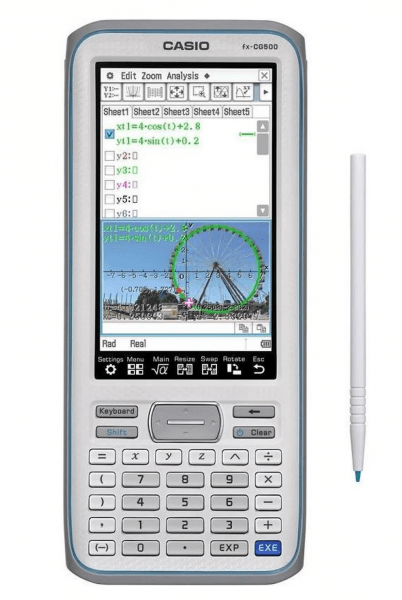 Crayola's been our crayon and marker brand forever. Remember the big 64 count boxes with a built in sharpener? I loved that thing SO MUCH. I've grown up, but Crayola has too- while they still make everyone's favorite crayons and markers, colored pencils, etc., Crayola's also introducing Take Note! featuring 2-in-1 Dual Ended and Erasable Highlighters, Washable Felt Tip and Gel Pens, Permanent Markers and Dry Erase Markers. With Crayola Take Note!, capture your thoughts, notes and important things to remember in bold and vibrant colors!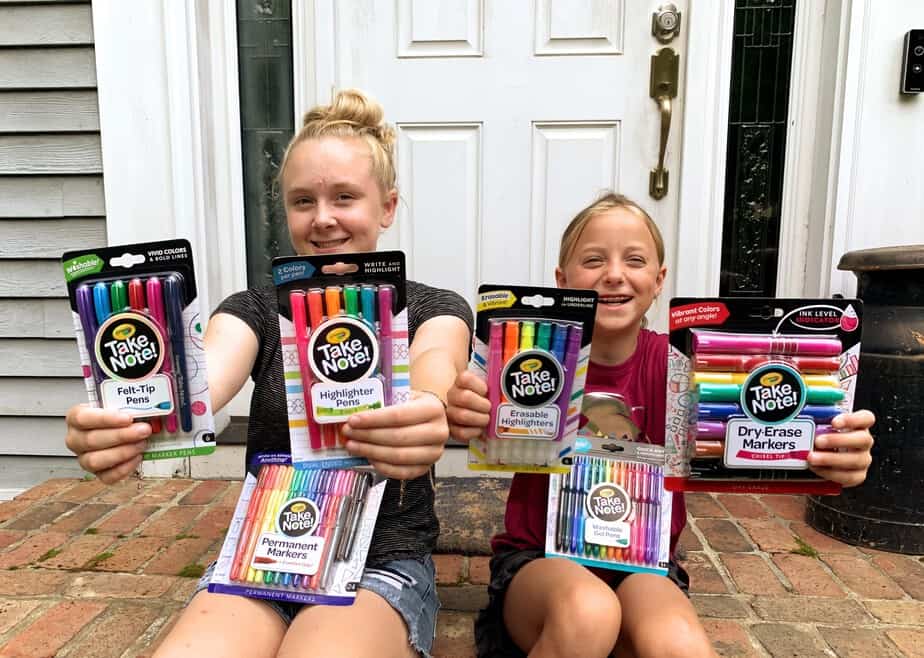 My girls have been arguing over who gets which for school since we first saw these in the store and brought some home, and now we have duplicates of some so no more fighting (I hope!).
I think you guys know by now I LOVE sparkly stuff…and gosh, a year? Year and a half ago, I discovered Pentel Sparkle pens that really sparkle. I LOVE them.

Practice Mindfulness
I think with school starting and the hecticness that comes along with it, it's important to find ways to encourage kids to be mindful and take some time for reflection. That also allows them to have some downtime that helps to refresh their minds in many ways. I kept seeing Big Life Journal on Facebook this summer, and when I saw that literally dozens of my friends liked them, and raved about them when I messaged to ask for more info, I wanted to get my kids using them.
In this growth mindset journal, children discover how to believe in themselves and face challenges with confidence. They learn that mistakesare opportunities to GROW and they can achieve anything when they're persistent!
Big Life Journal also helps children cultivate their hidden superpower – kindness and encourages them to celebrate their UNIQUENESS!
Listen to the Big Life Kids Podcast, the first growth mindset podcast for children! They also have a list you can sign up to receive weekly freebies on Fridays for either ages 4-11 or 12+. They really do have some great tools for parents, teachers, and kids themselves to explore.
Get your SPIRIT on!
Whether you're cheering your kid on from the bleachers or your kids are sitting and cheering their friends on, these foldable stadium chairs are a great option- they come with a carry bag, the seats have thick padding and come with drink holders and a zipper pocket. No dropping keys under the bleachers this year!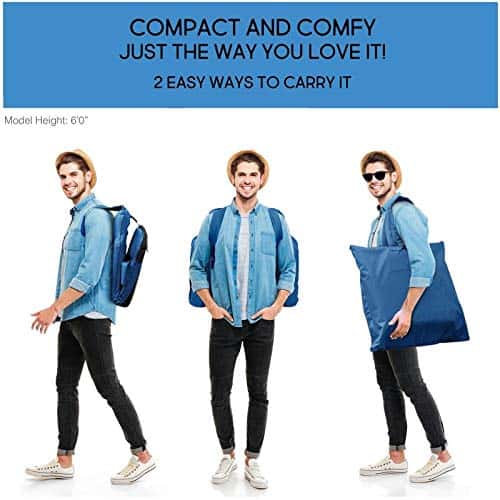 These stadium chairs with cup holders come in blue or black, in a standard and extra large size. They are extra wide so when a friend decides to scoot in next to you or your kids want to sit on your lap? You've got room!