This post for the hostess with the mostess: how to make overnight guests feel welcome is sponsored by our friends at Babbleboxx. Opinions are my own.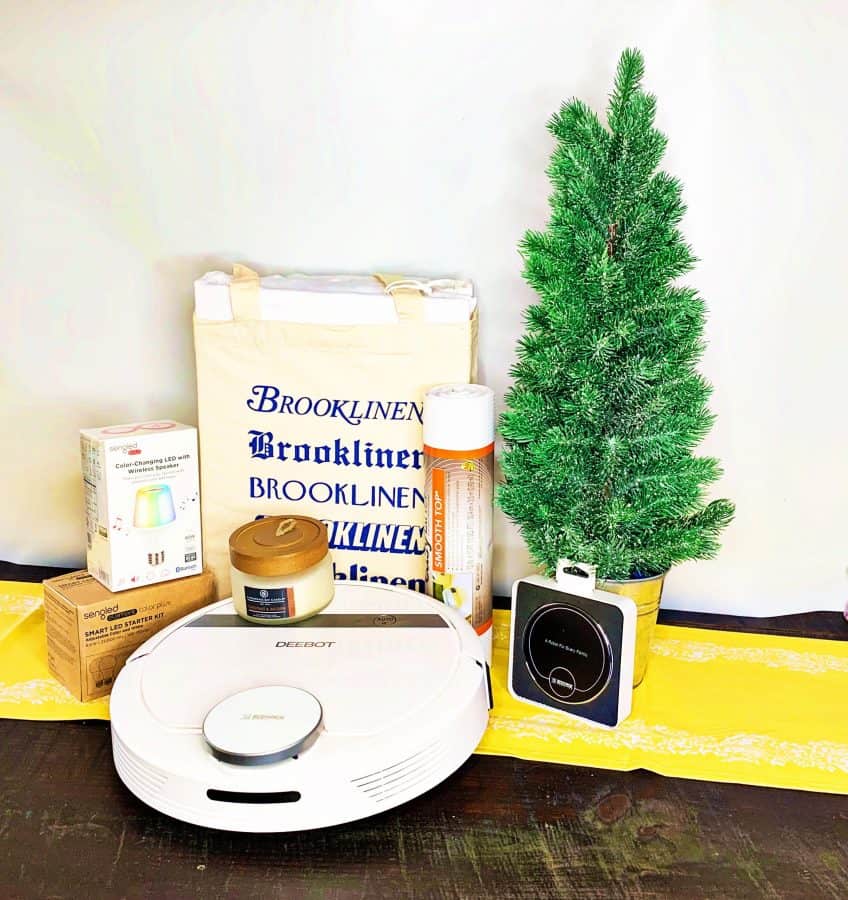 How to Make Overnight Guests Feel Welcome
A nice, clean space
I am obsessed with our robotic vacuums. Yes, that's a plural. We have two. I love them. With a dog, cat, hedgehog, hamsters, 3 kids and a husband who often works outdoors, there is no such thing as too much vacuuming. ECOVACS' flagship product, the DEEBOT, open the ECOVACS app and get those floors cleaning even without me there!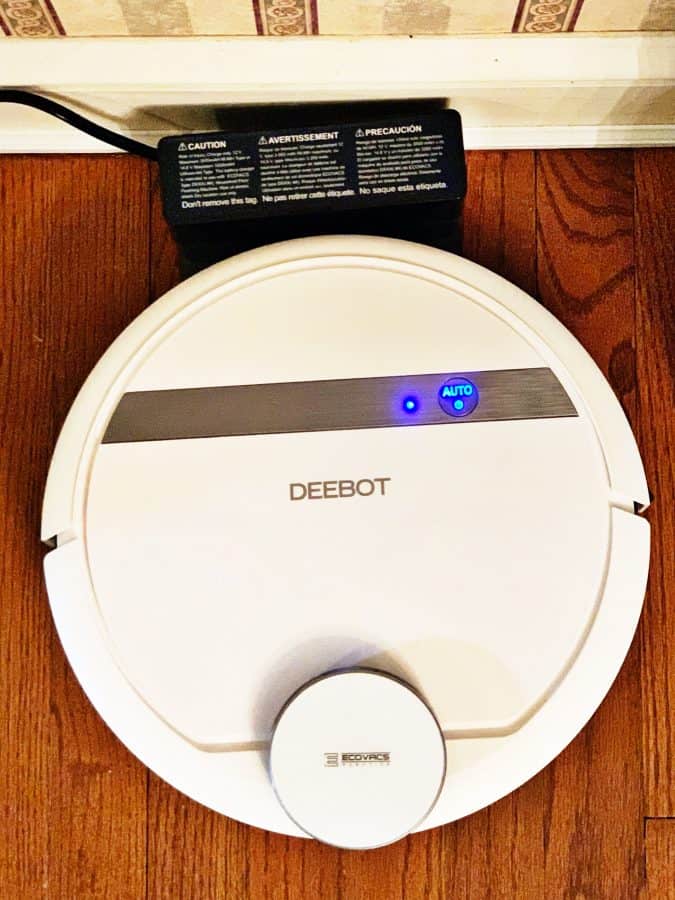 Plus, if we have guests staying a few nights, I can run the vacuum without having to enter their space and invade their privacy- I can set it to run without stepping foot in the room. Alternately, if they happen to have a little spill, they can just press the button on top and run it themselves. I can also tell the robot not to go into that room if it's a scheduled cleaning day.
I'm pretty excited to work on getting ECOVACS DEEBOT 900 to sync with our Echo from Amazon (it'll work with Google Home devices as well as Amazon). Living in the future is fabulous, you guys. "DEEBOT, start cleaning." And then the vacuum goes to work (actually, it tells you it's going to start cleaning. It's going to be like living in the Jetsons house!).
Instagram @ecovacs_us Facebook @Ecovacs.US Twitter @EcovacsUS
High quality sheets for the bed
I love nice sheets. It really can make a difference in your sleep- and I want my guests to be as comfortable as possible when they are staying with me! A really nice set of sheets on the bed can make a big difference to a guest, and we all know most of us don't really sleep very well when we are away from our own bed. That's why I like to make sure we have a special set or two of very nice "company sheets" that aren't used all the time, but saved for guests.
The Luxe Hardcore Sheet Bundle from Brooklinen offers a luxury sheet set without the luxury pricing- comparable sets can be almost $900 and premium set for those that are serious about comfort and next-level luxury. This bundle includes a Core Sheet Set, 1 Duvet Cover and 2 extra Pillowcases in a buttery-smooth 480 thread-count weave. The color options are all complementary, so you can go with a monochromatic look, or change it up with some colors on a whim- they all will mix and match!
Use code thismama20 and receive $20 off any order of $50 or more – valid through 12/31/18
I'm so in love with these sheets that I'm planning to order another set for our regular use in another color- I just need to decide WHICH!
Facebook: @brooklinen Twitter: @brooklinen #mybrooklinenstyle
A little something festive to brighten their space
Any holiday guests will be surprised and delighted when they walk in, and see a Mini Artificial Christmas Tree (like this adorable mini green pine by Northlight from Christmas Central) next to their bed!
Facebook: @christmascentral Twitter: @ChristmasCenter
A little aromatherapy
Don't forget a lighter or matches. Avoid strong or overpowering scents, and stick to subtlety. The Heritage Collection from Chesapeake Bay Candle is a new favorite- soy based candles made here in the USA! I love a nice candle, and I keep several on hand for my own enjoyment as well as for guests. Plus, if they enjoy the scent, they are welcome to take it home with them!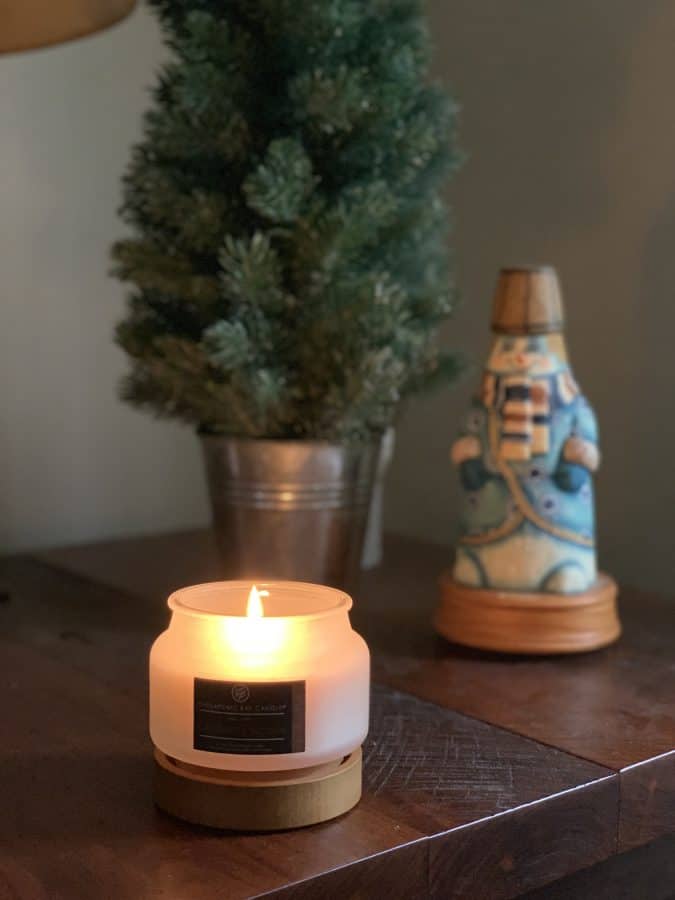 You'll notice the Chestnut & Acorn candle on the table ready for our guests- an earthy, nutty aroma that's not overpowering is a great option that will please just about any nose you'll find. It's got a lot of parts that make you think of fall, but with notes of cinnamon and pecans, it'll work right up through the December holidays as well.
Instagram: @chesapeakebaycandle Twitter: @cbaycandle Facebook: @chesapeakebaycandle
A warm light
We are kind of late to the smart home game. We just got our first Alexa device, and are trying a Google home next. So we're excited about using wireless lighting both for ourselves and also for our guests. I can't tell you how many times I've literally inched my way across a very dark room when staying someplace because I had no idea where the light was, nor how many times I've stubbed a toe hard when doing so.

With smart light bulbs in house, I can ensure my guests aren't risking their poor toes because I can make sure that the light is already on when they walk into the room, from anywhere in the house. Isn't that just a lovely way to make someone feel welcome, with a warm light awaiting them as they head to bed? Element Color Plus 2pk kit from Sengled made our entry into wireless lighting pretty seamless.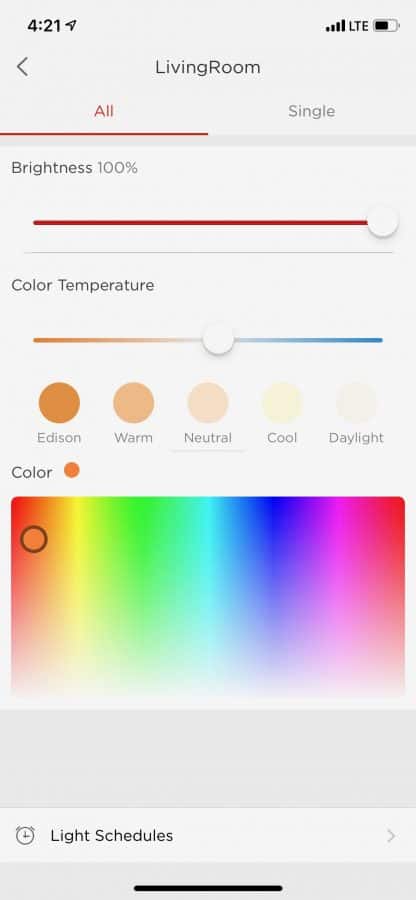 Of course, not all bulbs are created equal, and now there are color LED bulbs available (Element Color Plus from Sengled) which double as a speaker- so you can surprise someone with their favorite color when they walk in the room, or change the colors for fun ambiance at a holiday gathering! You can even change the bulbs to a bluish hue, perfect for family movie night, all from your app.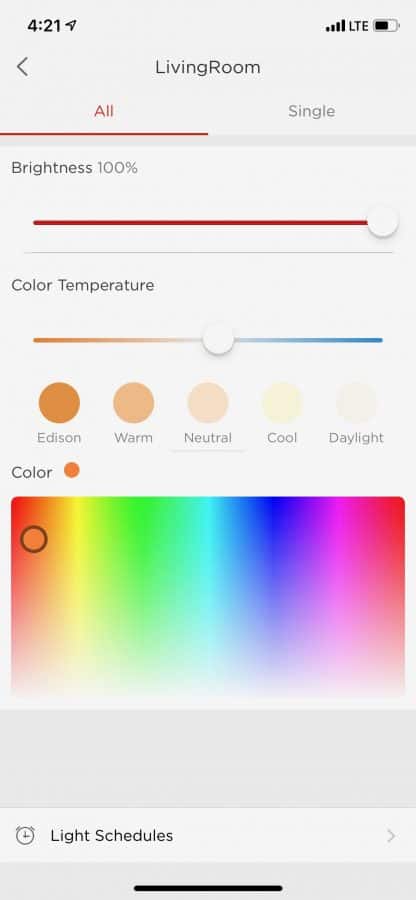 You're also able to set on and off times with your wireless lighting from your app, so if you head out of town yourself, you can have lights go on and off in different rooms as you choose, or when you're out with friends and your spouse is home and you want to have a little fun.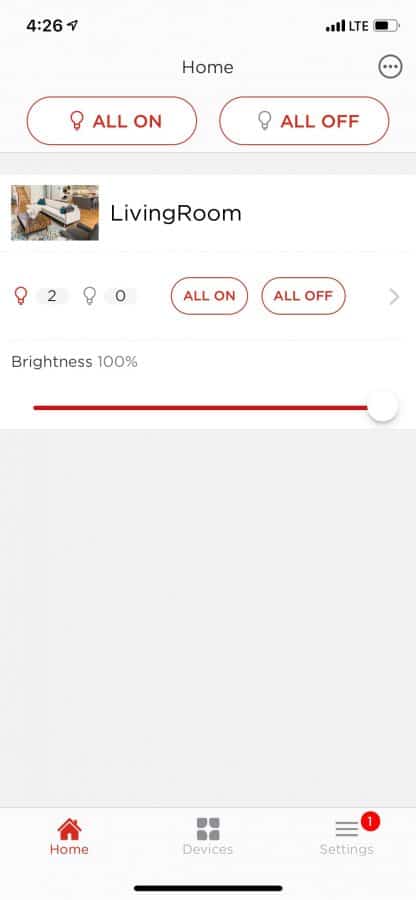 Want to pick up some smart lightbulbs? Black Friday: save between 25% to 30% off Sengled Element products on Amazon OR Buy Echo device, get Element Classic 2 pk A19 for $10 (at 12:01am PT) through 12/31/18

Cyber Monday- Save 35% off for 24 hrs for select Element products: Echo Dot v2/v3, and Echo v2 bundle with Element Classic 2 pack kit

Facebook: @Sengled Twitter: @SengledUSA
A place to keep their toiletries
Clear a drawer for your guests to store their toiletries. No one likes having their things on the counter, especially at someone else's house!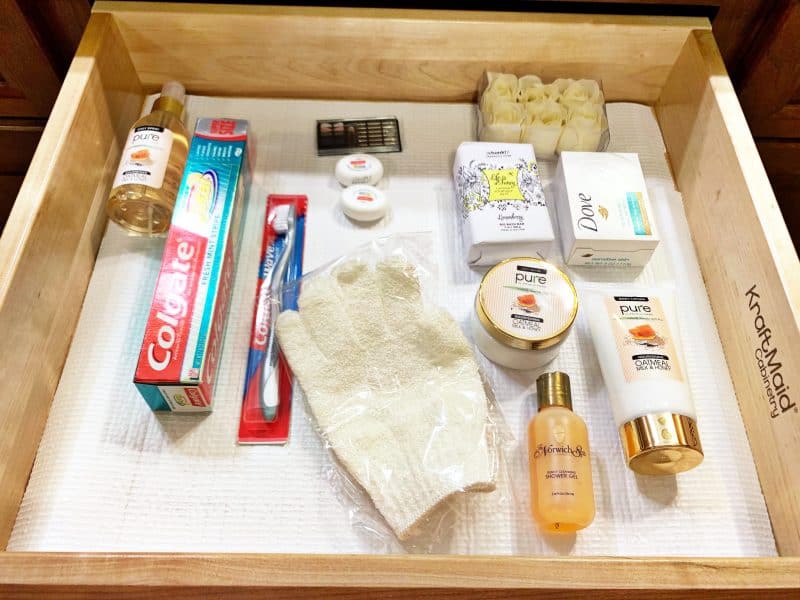 Keep a roll of non adhesive liner and make sure you have a nice clean liner in the drawer for your guests to use. We like Smooth Top ® Easy Liner ® Shelf Liner because it comes in 12" and 20" widths, it's available online and in stores so we can find it when we need it, and it's washable!
Facebook: @TheDuckBrand Twitter: @TheDuckBrand
A good, mild or unscented hand lotion
I have super dry skin. Sometimes I forget to pack lotion when I go someplace. It's a nice thing to add in when setting up a room for a guest, and just a little extra something that makes them feel welcome.
Towels
Nothing's worse than feeling like a pest having to ask where towels are that you can use! I try to lay a towel and washcloth at minimum on the bed before our guests arrive.
What do you do to help make your overnight guests feel welcome in your home?