In our house, we love to have fun with our food.  Why have cake when you can have fun, funky cake?  We made a fun cake and thought we'd share how to make a tie dye cake with you!  The kids really enjoy this one because they can do a LOT of helping and have some fun swirling the cake as they pour it into the pan. This would be a FUN cake for Dr. Seuss' birthday celebration!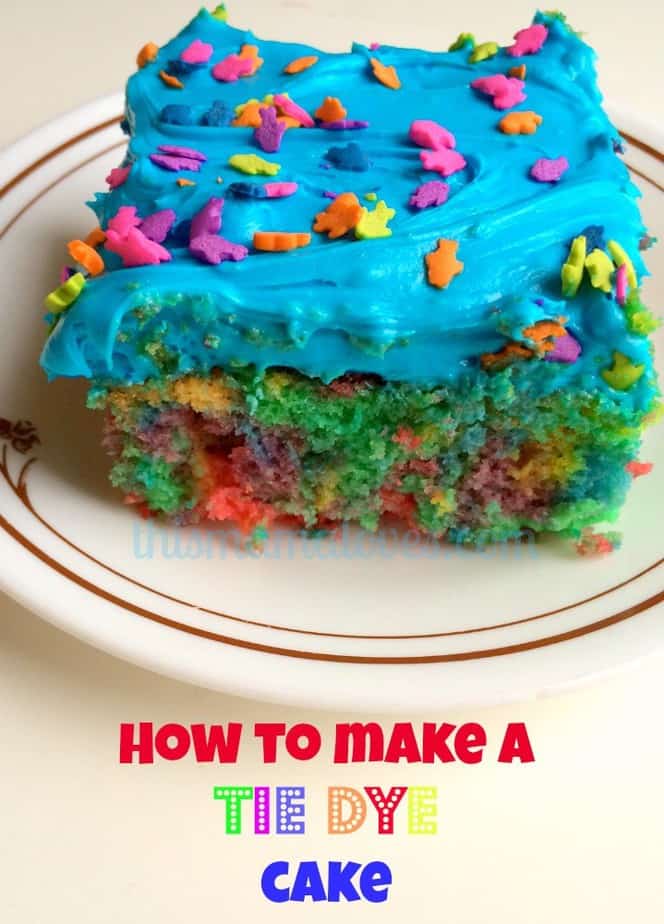 Supplies:
-White cake mix
-Food coloring
-Frosting of your choice!
Procedure:
-Preheat oven to 350
-Mix up your cake mix as directed on box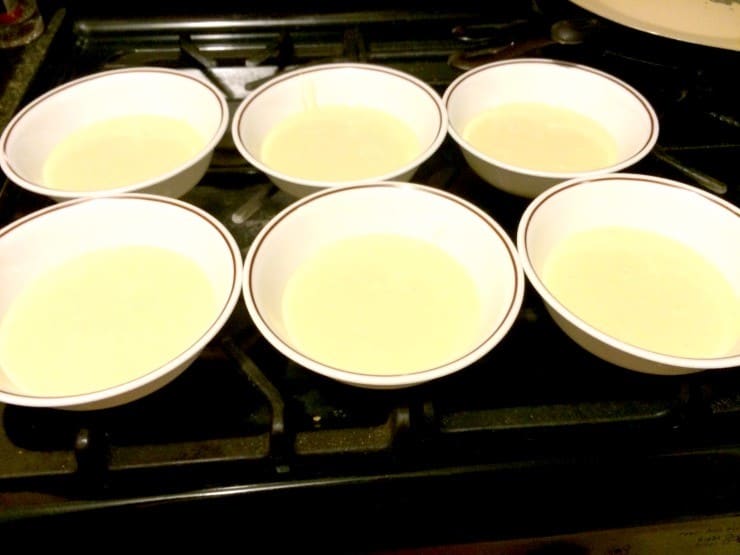 -Separate mixture into six separate bowls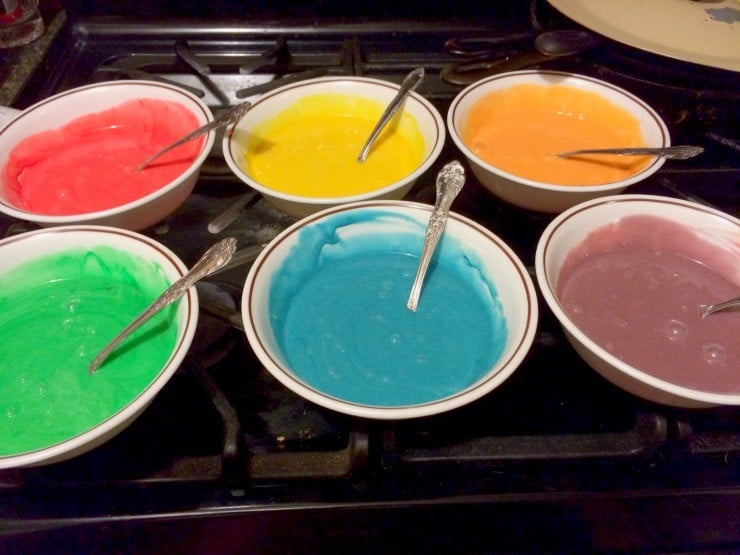 -Red: 15 drops Red food coloring
 Blue: 15 drops Blue food coloring
 Yellow: 15 drops Yellow food coloring
 Green: 15 drops Green food coloring
 Purple: 7 drops red, 5 drops blue
 Orange: 9 drops yellow, 2 drops red
(You can also use gel colors for this, just use as much as you want for brightness of color)
-Now, In a 13×9 in pan start with whatever color you choose. I chose red and pour the whole bowl of that color into the pan and allow it to spread over the whole pan. You can tilt the pan a bit to get the batter to cover the bottom.
-With all the rest of the colors, pour them however you choose! In a diagonal, a squiggle, whatever!
-Bake for 20-24 minutes
-Frost when completely cooled