This post is part of a sponsored promotion with This Mama Loves and Fruit of the Loom.  Opinions are my own.
I can so clearly remember the first time I experienced one of my children having a true tantrum.  It had been a good run for me.  My oldest daughter was 10 and the boys were 9, 3, 2, and 1.  We had made it 10 years and five children without a true, honest to goodness tantrum and I was pretty proud of that.  We were back to school shopping for "underthings" for her and at 10, well EVERYTHING is dramatic and that particular day underthings were really, really dramatic and were the trigger of said tantrum.  My beautiful, well behaved, respectful, never had a tantrum in her life child proceeded to throw herself down on the floor in the middle of the department store, screaming and kicking and crying for the whole world to see – over underthings.  It was the most stressful back to school shopping trip of my life but since then we've discovered Fruit of the Loom.  They make products that make people feel great and make back to school prep fun.  Fruit of the Loom is Making Back to School Less Stressful for me with products for all of my kiddos.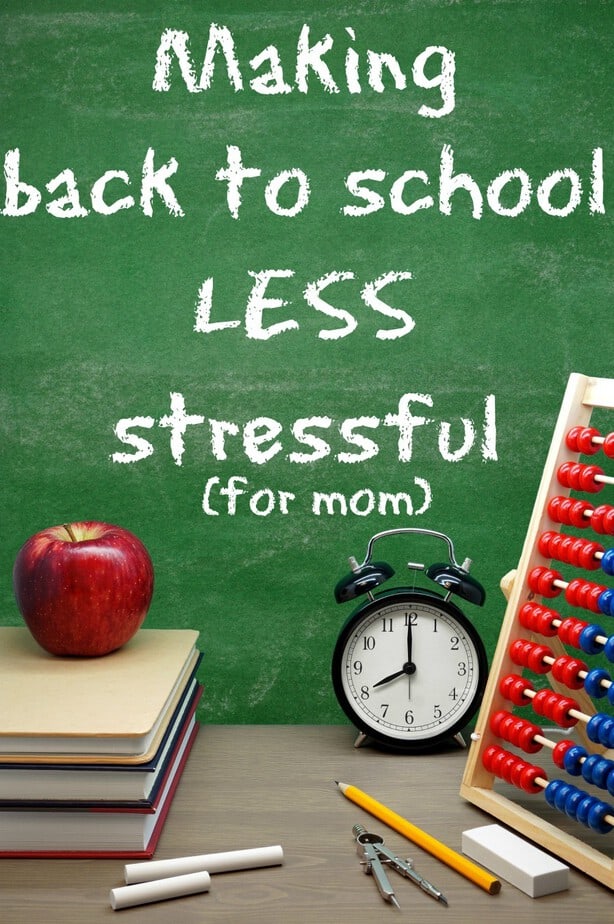 Fruit of the Loom is Making Back to School Less Stressful
I'm really happy to say that my daughter is 12 now and we haven't had a meltdown like that one since.  As an adult it's a lot easier to figure out what's uncomfortable about underthings or to not care so much about what they look like but as a kid when something is uncomfortable it's sometimes harder to communicate what isn't feeling good or fitting right and let's face it, what their underthings look like is sometimes more important to them than what they are wearing on the outside!
Fruit of the Loom is the leader in crafting underthings that make people feel great.  It's not just the soft, comfortable fabrics they use that make their products feel so good, my children love that their underthings are tagless.  I had no idea how much scratchy tags in her little undershirts and undies were bothering my daughter.  The tagless feature means that the whole undershirt is soft and there is no tag scratching her back that has to be cut out after we buy it.
For her and the boys, both the older and the littles, the colors and designs of their underthings are so important.  Sure, no one sees these but them, but feeling good starts from the inside and knowing they've got on undies, boxer briefs, or a cami underneath their clothes that makes them feel good can give them confidence, and a kiddo that's confident means a kiddo who probably isn't giving mom a hard time about going to school.
Back to school and prepping for the new school year should be fun, for mom and kids.  Fruit of the Loom wants kids to feel great with products they love to wear and they want mom to feel great too.  That's why during this hectic time, where there are so many things on the back to school shopping list, Fruit of the Loom is giving moms one of the best values.  With so many other things that can be stressful this time of year, Fruit of the Loom is Making Back to School Less Stressful.  It is the one easy choice, a great value, and a reliable brand we all know and love.
When you purchase a Fruit of the Loom Bonus Pack for +3- available at Target or Walmart, you can enter the Fruit of the Loom Bonus Bonus Pack contest- a fun social media contest with some great prizes to help make back to school less stressful for all!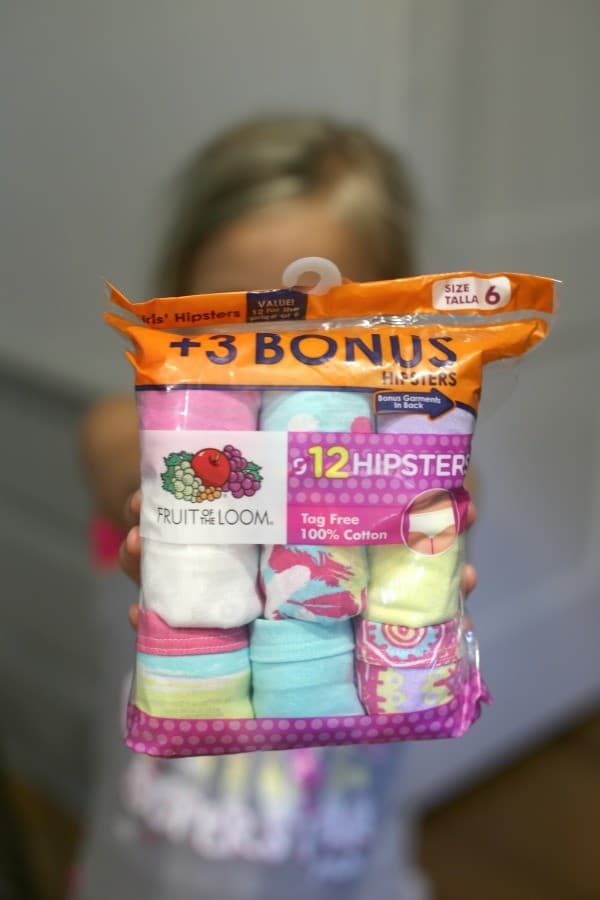 Prizes include:   1 free month of Hello Fresh prepackaged meals, movie night out at AMC Theaters, pampering from a national massage company, dinner at your favorite restaurant,  or new beauty looks from a beauty-box subscription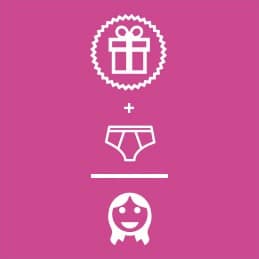 How to Enter the Fruit of the Loom Bonus Bonus Pack contest
(1)   Follow @FruitOfTheLoom on Twitter or Instagram;
(2)   Tweet or Post a photograph of any Fruit of the Loom® underwear product and/or package, opened or unopened, along with a caption telling your most humorous stress-related story from the back to school shopping season; and
(3)   Include the hashtag #BonusBonusContest.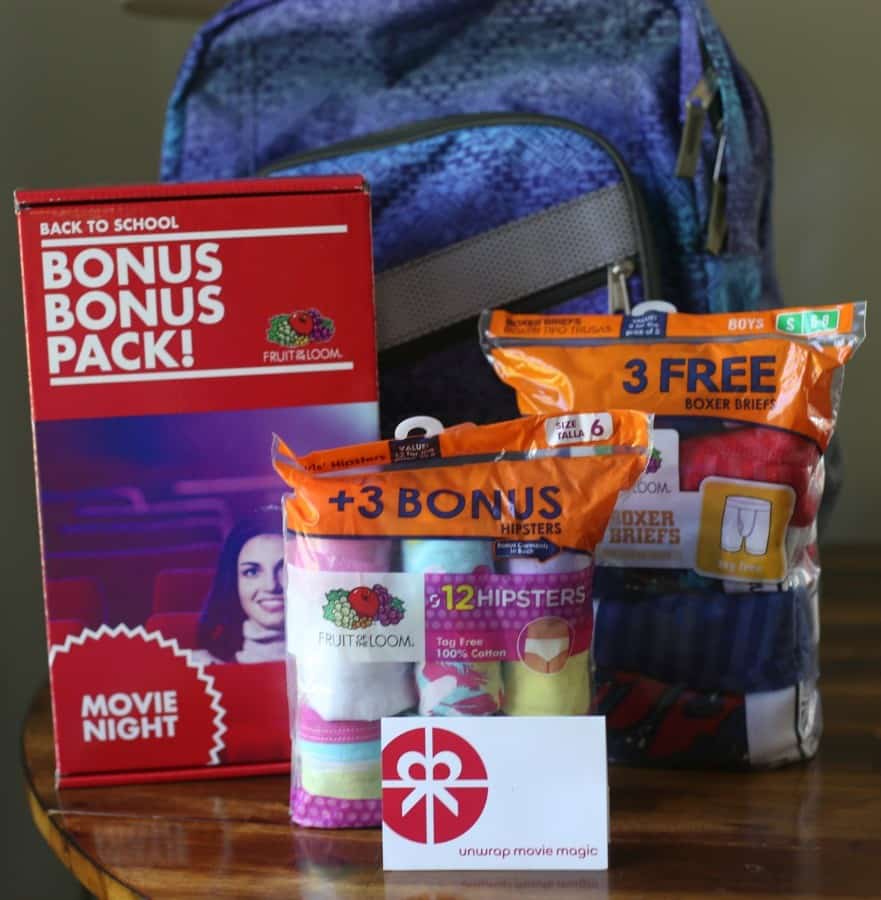 (Backpack not included)
While I'm totally not eligible to enter this contest because, well, I'm writing this post to help spread the word about it, I *did* receive my very own Bonus Bonus Pack with an AMC movie theaters gift card, thanks to Fruit of the Loom (we will use this as a yay we finished school shopping reward!) and a gift certificate for ME to go get a little massage time, which I plan to book for the day school starts. We all win!
Plus, the kiddos are very excited to have their own BLOG UNDERWEAR (which is silly, because we usually buy Fruit of the Loom brand anyway, but apparently, this is special).  I also find the great PRICING on these bonus packs to help decrease my own stress!! Found some more on sale this morning (pricing may vary by store or geographic area)
NO PURCHASE NECESSARY. Open to legal residents of the 50 U.S. & D.C., 18 or older. Enter by 11:59 p.m. ET 8/14/16.  For Official Rules, including prize descriptions and how to enter without purchase, visit http://bit.ly/29M9wo9. Void where prohibited.