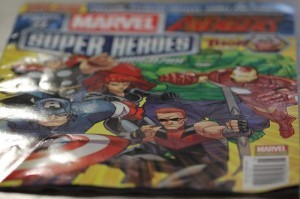 What has most of the favorite Marvel charactersoutside , pull-out posters for your wall, great articles and lots of  fun games inside?!  Disney Worldwide Publishing's new Marvel Super Heroes Magazine! The first issue came out recently, including a Thor comic that you won't want to miss and plenty of puzzles and brain games for comic lovers. There's also clip & collect pages with details on some of your favorite Marvel characters so you can learn all about them!  You can grab your own subscription for $29.92 )$39.92 in Canada) online or pick up an individual copy in most retail stores where magazines are sold.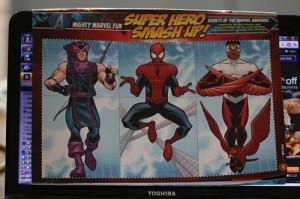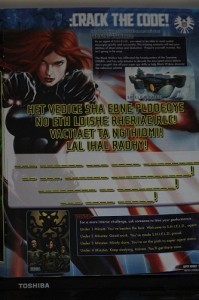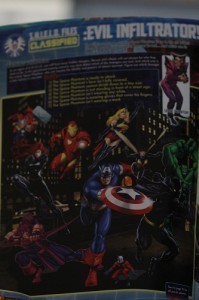 My son love, loves loves this magazine.  He's all about The Avengers right now, and since he's not yet old enough to see the film, he's very happy when he's able to have "cool stuff" in the mail that's Avengers related.  Obviously the puzzles and written content are a bit above his reading level right now but he's loved reading the stories with us and we've made up our own letter hunts with the game.  This magazine is recommended for ages 8+.
One reader will win a year's subscription to Marvel Super Heroes Magazine!
Javascript must be enabled to enter this giveaway. Learn how to activate Javascript by
clicking here.

Loading Entry-Form
I received a sample of this product to facilitate my review.  Opinions are my own.
0