This Mini No Bake Tiramisu recipe is sponsored as part of the Dunkin Donuts Preferred Partner Program. Opinions are my own.
I love tiramisu! It is amazingly delicious. What coffee lover doesn't savor a decadent bite of a desert soaked in coffee? The only think I don't like a ton about tiramisu is that it can take forever to make, but with this no bake recipe that issue is solved. There are no eggs in this recipe so feel free to lick the beaters. The best part of this recipe is that you get to drink coffee and smell coffee the whole time you are making this desert.
Well, you don't have to drink the coffee. I have heard there are folks who don't drink coffee. However, I was not going to let a pot of Cinnamon Dunkin Donuts coffee go to waste. That stuff is too good to waste. Because, well, coffee. All of the ingredients in this recipe can be picked up at your local grocery store. I found the lady fingers in the bakery, and the mascarpone with the specialty cheese. The coffee is in the coffee and tea aisle!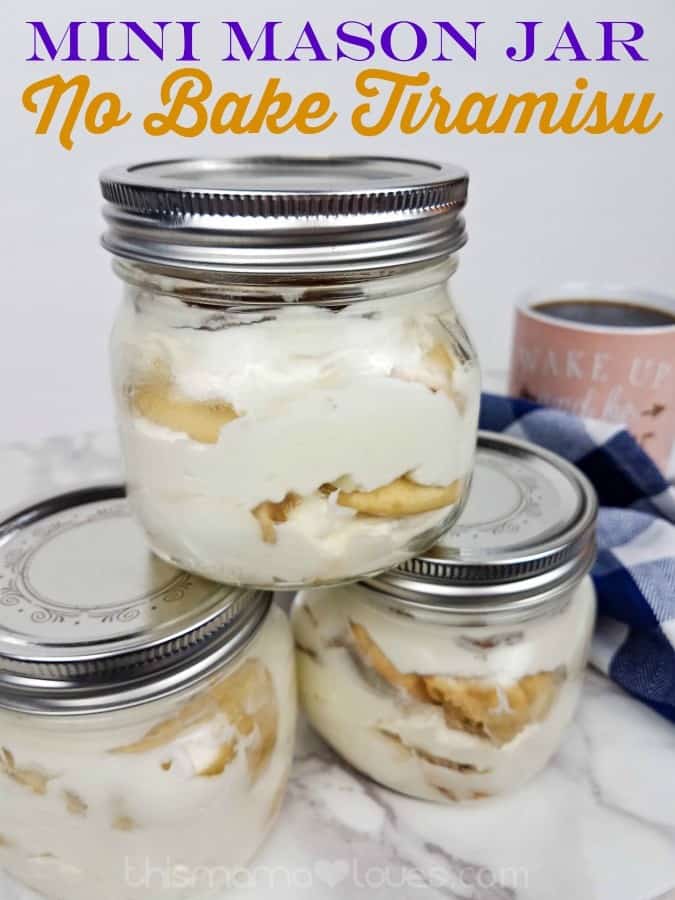 Mini No Bake Tiramisu Recipe
Ingredients:
1 dozen lady fingers
1/4 cup powdered sugar
1 tsp. vanilla extract
1 tbsp. rum flavoring/extract
8 oz. Mascarpone cheese
1 cup whipping cream
1 mug cold strong brewed Dunkin Donuts Cinnamon coffee
Cocoa powder
Wide mouth canning jars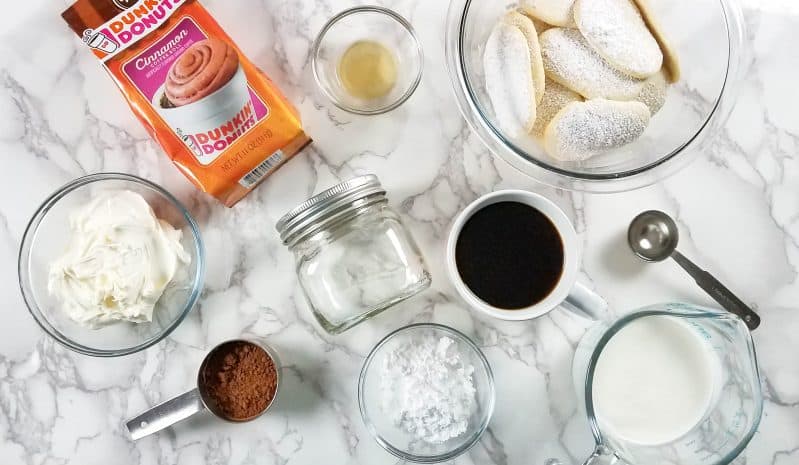 Directions:
In large bowl, whip together the sugar, whipping cream, and vanilla. When the cream has turned into whipped cream mix in the Mascarpone cheese and rum flavoring.
Break your lady fingers in half and dip them into the coffee for about 15 seconds. Alternately, you could pour the coffee over the lady fingers and let them soak while you make the cream. I dipped since the kids would be eating it too.
Layer the cookies and cream in your canning jar until it is full.
Let your tiramisu refrigerate for 2 hours. Sprinkle with cocoa powder before serving.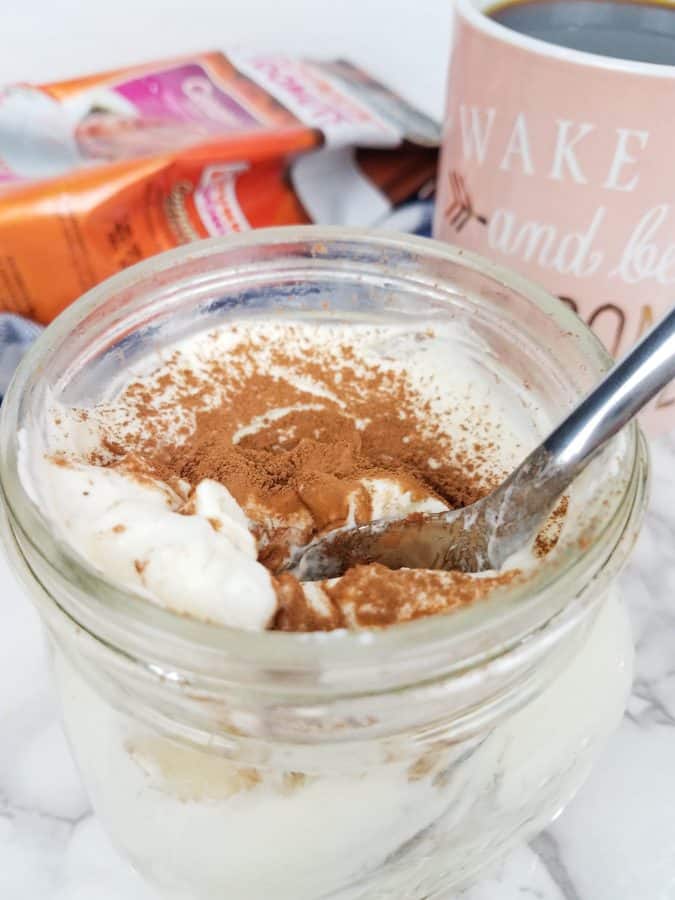 Yields: 3
[mpprecipe-recipe:2230]