Monsters University came out on BluRay and DVD earlier this week.  We love it.  But we also all love Monsters Inc. and always will.  After all, it's where we first met Mike and Sully and the gang…. only now, we get to see how their friendship began…along with a pig ride, lots of laughs, and many, many bumps along the way. This is one of the only Disney and/or Pixar movies I've EVER seen that didn't make me cry- I'm sappy, of course, but Monsters University just had TOO much funny to get me crying!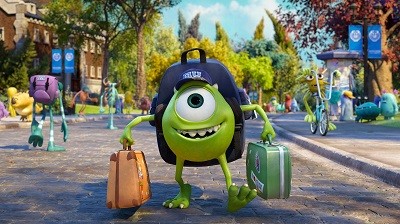 We can't get enough of Mike and Sully and chances are, you'll feel the same way once you see the new movie.  Plus, the holidays are coming fast and furious!!  Disney Infinity is a gift the whole family can enjoy 🙂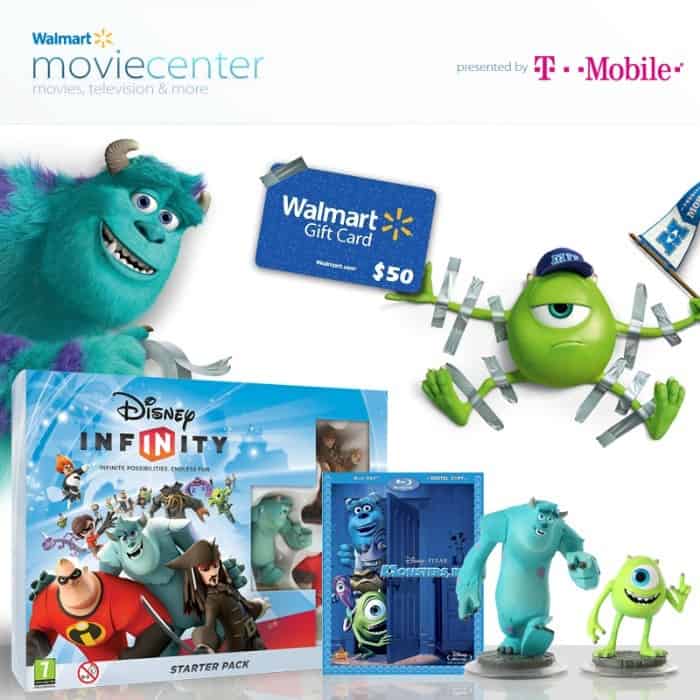 One reader will win a Monsters themed prize pack including Disney Infinity starter set with a Mike Wazowski figurine, a copy of the original Monsters Inc and a $50 Walmart Gift Card.