Must Have Fairy Gardens Accessories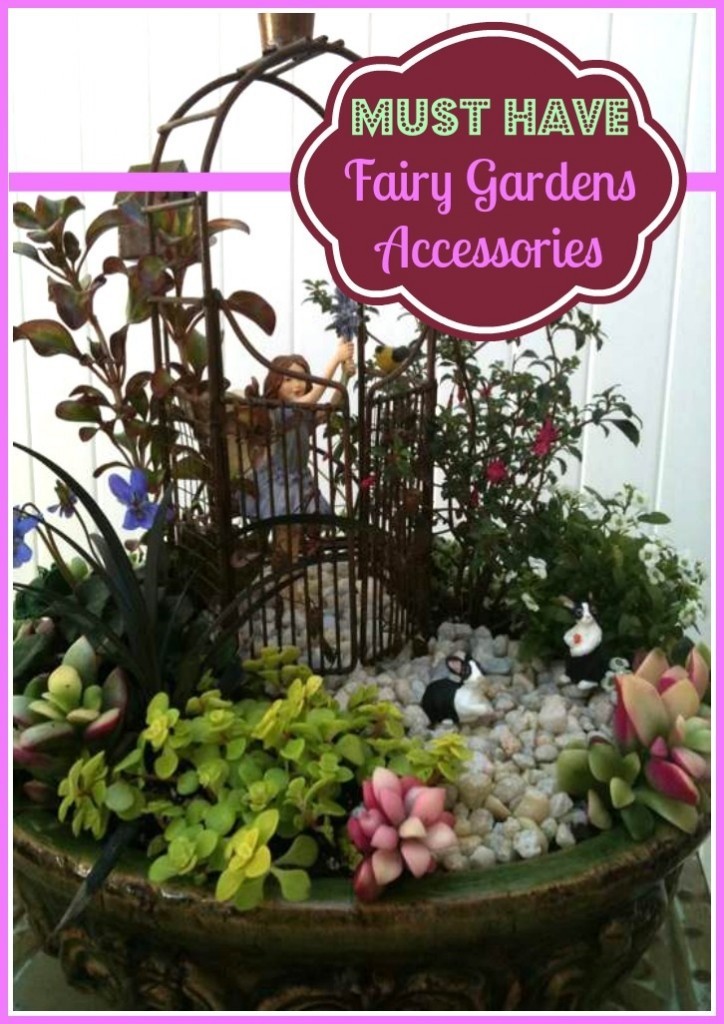 Fairy Gardens are an easy way to bring whimsy and fun into your garden this year. With these gardens you can grow gardens on a miniature scale or just add fairy accents throughout your full-sized gardens. A fairy garden is perfect if you are gardening in a small space or want a little something fun to accent your container garden.
When it comes to accessories, there are thousands of different items you can find for your fairy garden. There are accessories that range from adorable housesand huts to a miniature vegetable garden complete with teeny tiny trowels and pots. These are way too cute!
A good walking path ending in a place to picnic is a great addition to a fairy garden. There are even little tea sets or picnic baskets complete with miniature wine bottles for your fairy garden. Another great accessory are all the water features that are available. There are workable water fountains that can attract butterflies and birds to your fairy garden. You can also build in a water feature like a pond or a watermill and bring your fairy garden to life. If you don't want to build the pond, here is one you can purchase that is ready to install!
The key to a beautiful fairy garden is to keep the accessories surrounding a theme. There are so many choices to choose from that it is easy to buy everything and see how it all works together. If you can, decide what you want your fairies to experience first – whether it is their own garden or if they are going to have a quiet place to relax on a patch of moss grass. Once you decide your theme, even if the specific color palette you are trying to achieve, you can help save your pocketbook from going crazy with buying fairy garden accessories. Believe me, it is so easy to do.
Just look at how cute these accessories would be in a butterfly fairy garden!
Or this adorable butterfly bird bath.
Enjoy creating a wonderful space for your fairies and get lost in a world of imagination right in your own backyard garden.
Do you love fairy gardens too? Tell your friends! [Tweet "Check out these fab fairy garden accessories! http://bit.ly/fairygardens."]