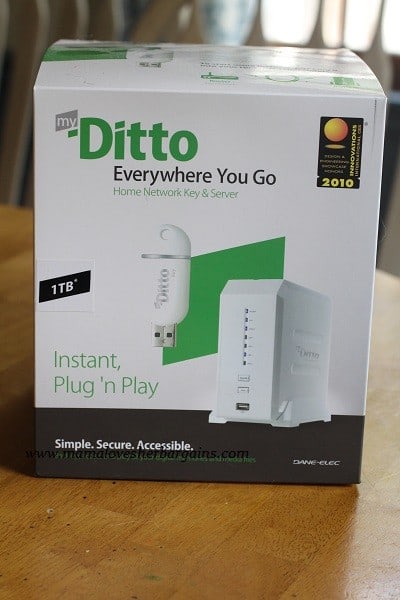 We have been remodeling our only full bathroom this summer.  I can't tell you how many places we have images and installation files store- flash drives, emails, hard drives- it's all in several places, because my husband and I found ideas or suggestions at different times, and keeping track of everything was a nightmare for us.  The photos I loved- I couldn't find them. They'd be on his flash drive with him at work, or he'd want something and it was here at the house- but I wasn't home.  No way to access our information easily.  Not at all.  We got lucky and were sent a my-Ditto NAS  1 TB Network Attached Storage Solution- 2 Bay, 1 Drive from Dane-Electric.  Problem(s) solved.  We each have a key, and we can share back and forth whenever, wherever.  Marvelous.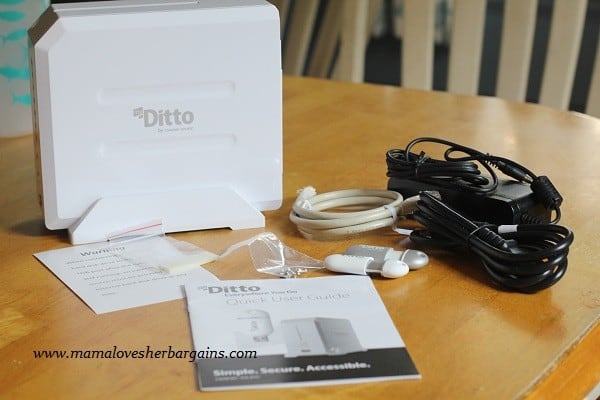 my-Ditto offers consumers a way to safely store, organize and share digital files, including documents, photos and videos.  Once your digital files is on the my-Ditto, you can access it just about anywhere using your key.  You can access your my-Ditto files from just about anywhere.  You simply plug in your USB key (provided with your device) and voila.  Access.
Getting your my-Ditto going is beyond simple.  You simply plug it into an outlet (I always recommend a surge protector) and then plug it into your router.  Turn it on.  Now it's set to go.  It's that simple.  You get 2 USB keys with purchase  with the unit I received- a master key and a universal my-Ditto key.  More keys are available for purchase for $11.98/2 pack.  Having all of your files saved and protected is marvelous- being able to access them wherever you are is amazing.
I keep thinking of more ways people can benefit from this- aside from convenience- people with medical issues can access records in just seconds, share test results with family, important family documents are able to be preserved and shared, parents of kids with allergies can access potentially life-saving information in just a few seconds to send along to schools and groups, kids who forget their printed assignments can still access them and not have late penalties…the list goes on.  We definitely used this to be able to share and access decor ideas and tips on what products to use when planning and doing the bathroom- but I think that we'll be using the my-Ditto to share important documents about my father's health and his care, especially as we're facing the reality of him going to the memory care wing of his assisted living facility in the very near future.  With 5 of us weighing in on decisions, it's nice to be able to share and update and having all of his information just a few moments away is going to be a great thing for each of us to have access too.
1TB Network Attached Storage Solution – 2-Bay, 1 Drive my-Ditto NAS Device ($269.99 retail)
Backup, Access and Share all of your Digital Files
Access files from anywhere in the world through the lightweight and easy-to-use my-Ditto enabled USB key or Mobile Apps
Set up my-Ditto in less than 5 mins with simple 3 step setup
Add an additional drive for Raid 1 Redundancy in the event of a drive failure
Automated Backup of your Windows/Mac/Linux PC's
Secure AES 256-Bit encrypted login
I used to think our external hard drive was the bees knees.  Now I'm in love with my-Ditto and all that it offers!! Access on the go!! The holidays are coming, this would make a GREAT gift for someone!
I received a sample of this product to facilitate my review.  Opinions are my own.