Is there anything worse than heading out to care for your garden only to realize that you are suffering from an infestation of pests? Just because you have pests in your garden doesn't mean that you have to break out the chemical pesticides, though. There are many natural ways to protect your garden from pests whether it is to keep them from attacking your plants in the first place or to remove them once you have discovered that there is a problem.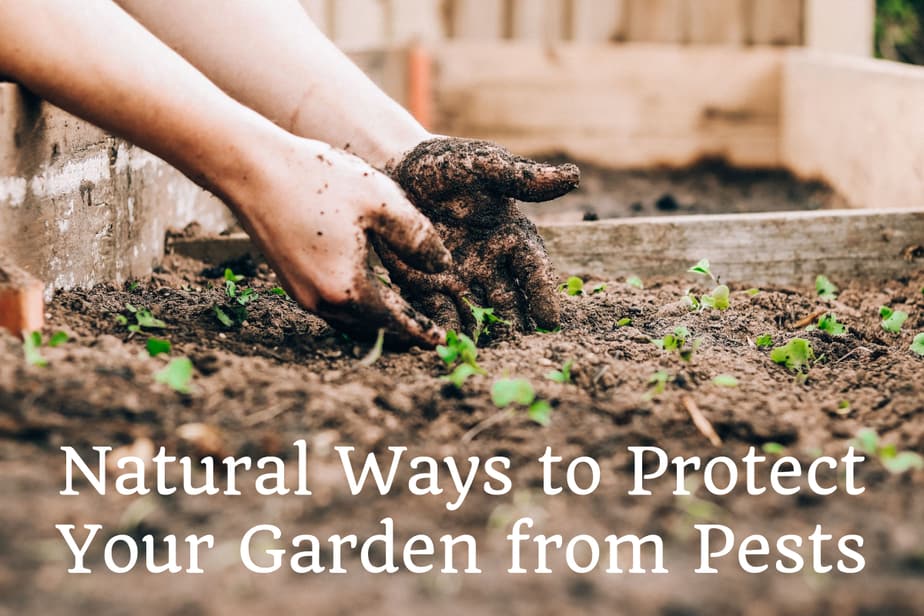 Natural Ways to Protect Your Garden from Pests
Encourage Beneficial Insects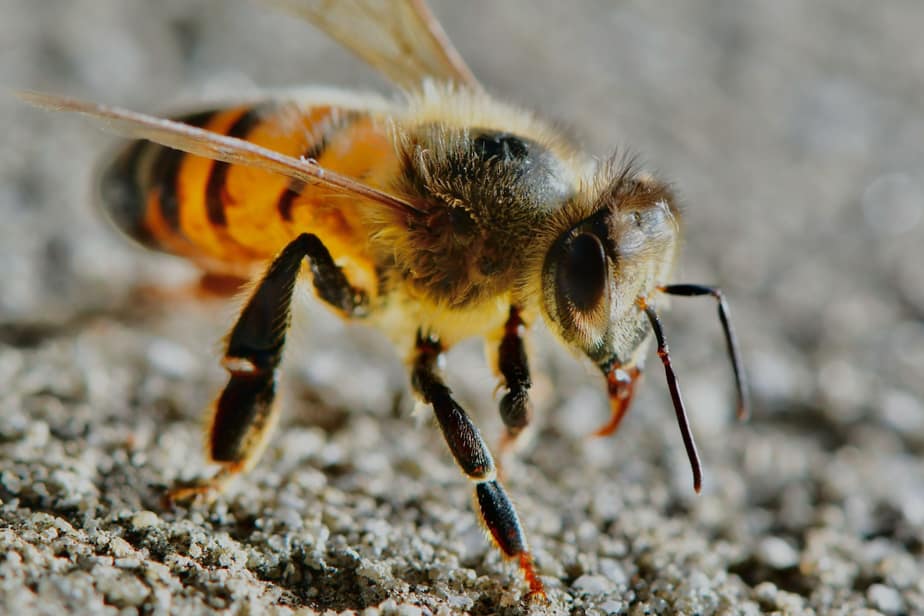 One way to keep harmful pests out of your garden is by encouraging beneficial insects that will eat them to hang around. You can do this by ensuring that they have everything that they need to thrive including nectar, pollen, and shelter, and they will lay their eggs nearby and perform insect control for your garden. Ladybugs, praying mantis, dragonflies, and honeybees are all beneficial insects that will deter pests. Learn ways to attract some beneficial insects to your garden!
Remove Sick Plants
If in the course of caring for your garden, you find some sickly or insect-ravaged plants you need to remove them. Not only do these sick plants steal nutrients from healthy plants, but they can also encourage the disease or pests to spread to other plants in your garden. Do not compost your diseased plants or your risk spreading the disease, simply throw these plants in the trash.
Keep the Foliage Dry
Keep the leaves and foliage of your plants dry, and when you are watering the plants focus the water on the soil. Wet leaves and foliage can make it easier for disease to spread through your garden. If you use an overhead watering system, make sure that water early in the day so that the sun will have time to thoroughly dry the leaves.
Move Your Crops
Make sure that you aren't planting the same plants in the same location every year. If you do, not only do you wear out the soil's nutrients, but you are also leaving a road map for unwanted pests. They will know exactly where their favorite plants are located if you don't switch things up a bit.
Weed Often
Weeds compete with your crops for nutrients and they also offer pests a place to breed and feed. Pull your weeds out of the garden just as soon as you notice them, it's far easier to keep weeds at bay this way. If you are like me and have a ton of extra cardboard from doing more deliveries through the pandemic, you can lay cardboard down to keep weeds at bay. The cardboard breaks down naturally over time. Be sure to remove shipping labels and packaging tape before using on the ground.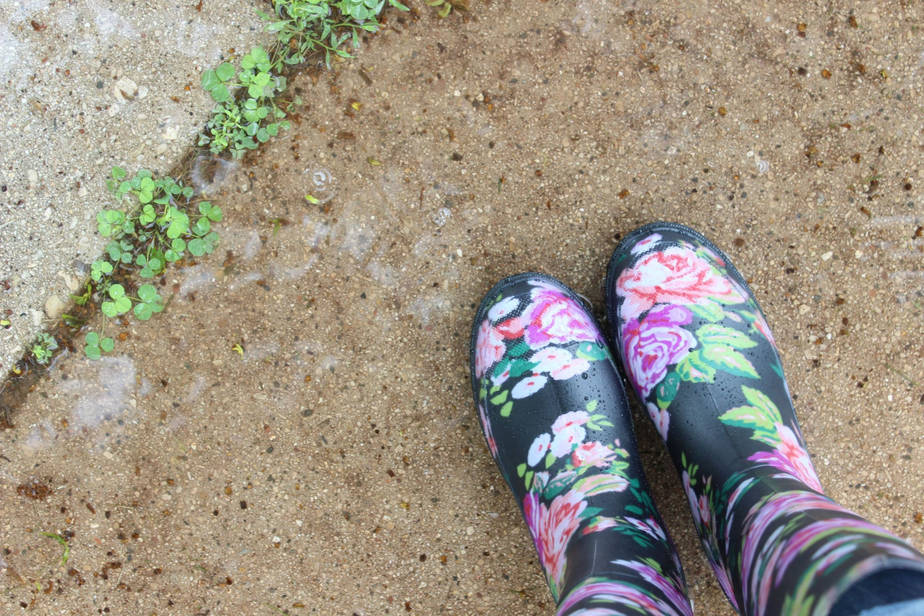 Use Diatomaceous Earth
Food-grade Diatomaceous Earth can be found at most garden supply stores and it is very beneficial for removing pests from your garden. This white powdery substance feels like talcum powder to us, but to pests, it feels like walking over jagged glass in bare feet. They won't want to stick around after that, simply put some around the base of your plants and on any fruits or vegetables that may be touching the ground. You can also place some of the powder on the upper leaves of your plants.
Homemade Bug Spray
You can make a homemade bug spray to keep pests off of your plants by simply mixing warm water and a couple of drops of dish soap into a spray bottle. Spray on your plants as needed. You can also deter pests by using other homemade water-based sprays. For example, warm water, and cayenne pepper mixed together will keep many garden pests off of your plants.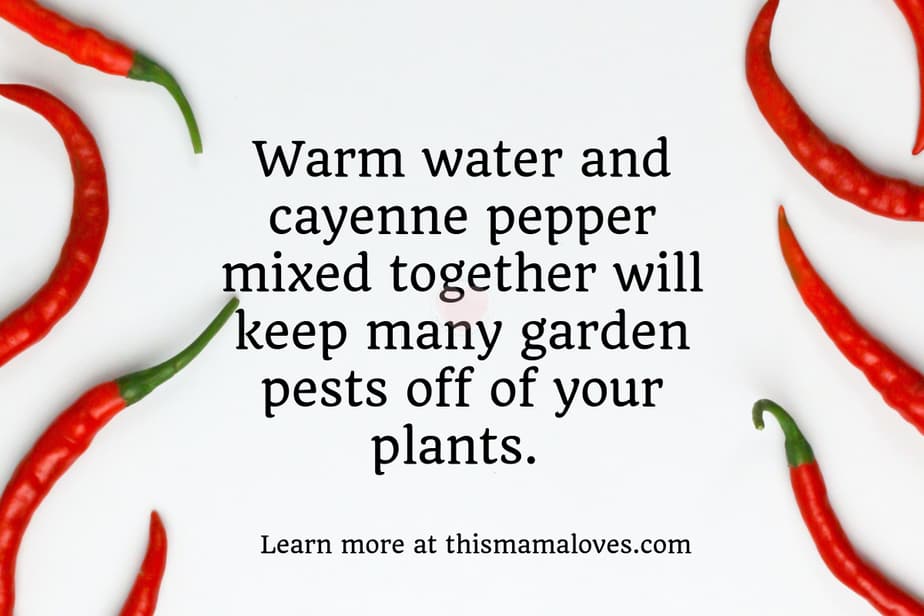 As you can see, there are many different natural ways that you can deal with garden pests. Having these techniques available to you means that you don't have to add chemical deterrents to the food that your family will be eating. What are your favorite tips to help protect your garden from pests naturally?
Other gardening posts you may enjoy: why to grow a garden and making cute garden markers so you remember what and where where you planted things! This year we're planning to grow more herbs for cooking– have you grown any? Got tips?