This is a sponsored post written by me on behalf of eBay for IZEA. All opinions are 100% mine.
When I was growing up, my mom had one of the best gardens on our block. She had such a green thumb, and as I have gotten older, I have grown to appreciate it. Mom grew the most gorgeous roses and had forsythia bushes lining the driveway. We had a huge strawberry patch that allowed mom to make several of our favorite desserts as well as can jams and jellies. With her vegetable garden, we had the freshest veggies around. Heck, it even made us want to eat our veggies! My sister and I loved getting on our hands and knees and digging in the dirt with mom. My grandmother lived in a small home with very little space for a garden. When she came over for a visit, she would go outside and just walk around the yard, admiring mom's efforts. Now that I am a mom, I want my kids to experience growing your own garden. I want them to not only know how to grow a garden, but why it is important as well.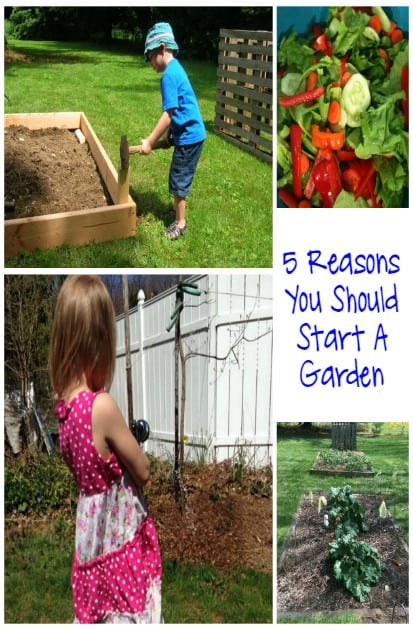 Here are the "How's" for growing your garden:
Knowledge is Power: Before you start digging in the dirt, why not dig into a good book for beginner gardeners? There are a ton of options for you, and I suggest heading over to the library. My kids love the library and hey, the books are free!
Start Small: In my humble opinion, I found it easier to start my seedlings in pots and once they had sprouted and were stable enough, I could transfer them to the garden in the yard.
Get the Right Tools: You do not need many tools for your garden, but a few essentials are very helpful. I have a small carrier with a trowel, a hand rake, a shovel and gardening gloves.
Be Patient: Once you have transferred your seedlings, give them plenty of TLC, water and the proper organic fertilizer like a good compost from your kitchen waste). After that, make sure you keep the weeds and the bugs away and wait for the fruits (and vegetables) of your labors!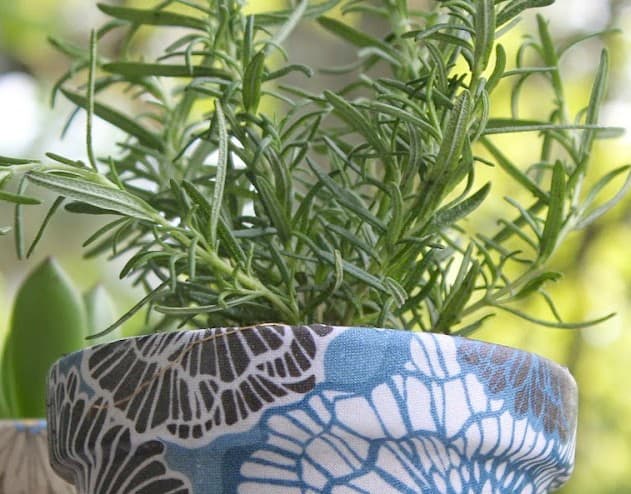 Here are the "Why's" for growing your garden:
Food: When you grow your own food, you get a ton of benefits. Organic herbs, vegetables and fruits are safer than store bought, taste better and are jam packed with nutrients.
Cost Effective: The price of store bought organic foods are going through the roof. Growing your own is far more affordable than buying it from the local grocer. Even going to a local farmer or market will cost more than if you grew your own.
Less Waste: Studies show the average family will waste around $500 in food each year. With your own garden, the more you grown, the less you waste. If you are composting, you are wasting even less.
Family Bonding: I love to see the kids get outside and pitch it with the garden. It sure beats seeing them watching TV or playing video games, right?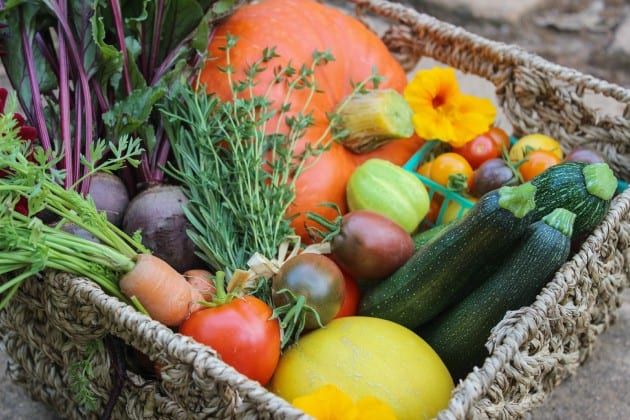 Are you excited about growing your own garden now? It is so much fun and I promise you, the effort is totally worth it! For more ideas and links to great products for starting, tending and growing you garden, take a look at my eBay guide, "The How's and Why's of Gardening."


Stay up to date with the latest eBay Deals and also check out the Home & Garden deals on eBay for your gardening needs!