Many of my holiday memories are wrapped up in baking and cooking with my mom.  I'm still wondering how she did so much- we made at least 1 different kind of holiday goodie every single night in December, and she worked full time as an attorney and had kids!  (I think not having the internet to distract probably helped).  Not just the baking, but we had friends we'd make gingerbread houses with each year, a tradition we've done for many years with our across the street neighbors and their little ones.  There's just something so fun, and so many wonderful memories created when you make the same recipes each year- and of course, trying new ones.  Even once the holidays have passed, it's still a ton of fun to make a delightful wintry themed cookie batch, or these marshmallow snowmen are on OUR list for the first snow day in the new year!!!  Aren't they too cute? Super simple too, which is just how I like my recipes to be.  I'm also thinking the snowmen would be really cute with red scarves for Valentine's Day, although that's still kind of far out!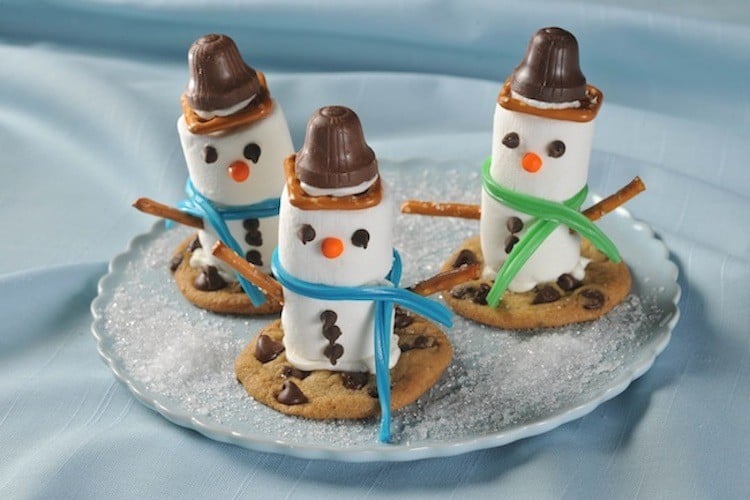 Spruce up your holiday with recipes inspired by the best of Nestlé®! Get inspired with beautiful images of fun recipes on the Nestlé® Seasonal Recipe page, which includes recipes that each feature Nestle Jingles, the bell-shaped chocolate in Butterfinger, Crunch, or milk chocolate.
Peanut Butter Sleigh Ride Bars
Cookie Ornament Cups
Chocolate Chip Cookie Sled
Mrs. Claus' Favorite Oatmeal Cookies
Peanut Butter Jollys
Jingle Sugar Cookie
"Cakey" Chocolate Jingle Bars
Jingle Bell Cheesecake
Marshmallow Snowmen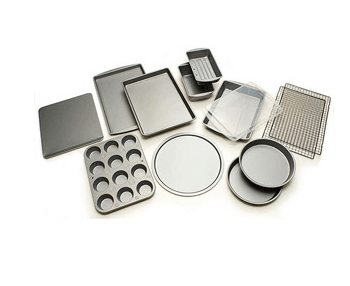 One lucky reader will win a Baker-Eze Prize Pack (as pictured) and a $25 Walmart e-gift card!
To enter:

Repin any of the images from thisHoliday Foods Board on Pinterest – leave a comment here with the URL of your pin (can be done for any pins on the board, just leave a separate comment for each repin) 
Repin any of the recipes/images from Nestle Seasonal Favorites' site (leave a comment here with the URL of your pin, separate comments for each you pin)
*Share this giveaway on any social networking site- can be done 1x/day but leave the url of each share in it's own comment!
This giveaway will end on 1/1/13 at 11:59PM EST.  Winner to be chosen randomly. US only.