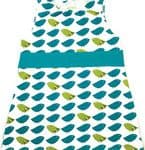 Whenever I discover something new and fantasic I just have to share it with you! Nohi Kids has the most fabulous clothing for kids. Their designs are so vibrant and fun. They have great designs and their quality is outstanding! They offer clothing for babies and big kids (up to size 7/8). One of the things that I love most about this brand is that some of their patterns are available for both boys and girls. This makes matching a snap! I had the opportunity to try out their Hoot Bodysuit and Flock Pants on my little guy. Those who know me know that I am kind of nuts over anything bird or owls. It's like this line was MADE for me. Check out the adorable designs on this clothing.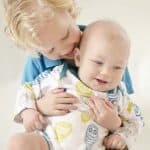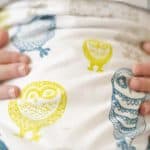 More about the Hoot Bodysuit: Our bodysuits have overlapping shoulder hems and snap closure for easy on and off. * organic cotton, bamboo fiber and lycra blend * Machine washable Graphics printed with water based inks.     Get ready
for these ADORABLE Flock Pants!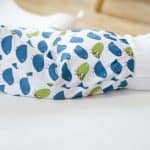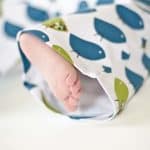 Cute baby pants with all-over bird print! Great as a baby gift set with the matching organic bodysuit or organic baby blanket. Our pants have an elastic waist and wide leg. Great for new crawlers! * organic cotton, bamboo fiber, and lycra blend * Machine washable Graphics printed with water based inks. *certified organic fabric:: organic interlock cotton + certified/tested bamboo fiber   I had a great experience with Nohi Kids. Bamboo fiber is my favorite for children's clothing. Not only is it organic, but it feels so nice against the skin and stands up to washing beautifully. I absolutely love my new items. In fact, now I think I have to go back for more!!! The bodysuit and pants ran true to size and I just love the wide leg on the pants. My little guy has just started crawling and these are great for him. They allow him to scootch around the floor freely. Nohi kids is a great find!
sample of these items was provided to facilitate this review. All opinions expressed are my own."
0