Non Dairy Frozen Treats
I'm sure I'm not the only mom who worries about setting a good healthy eating example for her kids. As we approach summer, I worry even more about helping all of us (the kids and myself!) make good eating choices. It's so easy to grab snack foods as we head out the door for the pool or the park.
Not only do I worry about giving my kids good-for-them foods to choose from, but I do worry about food sensitivities and allergies, especially when we have kids over to play. Or even just lifestyle choices. We have friends who are vegan- and I like having foods around that everyone can enjoy together and not worry about! And there are always extra kids around during the summer months!
I recently discovered a delicious treat that is something I can feel good about eating and feeding my kids. You have got to check out Perfectly Free™ frozen treats next time you're at the grocery store! Not only are they a mere 25-35 calories, but they're free of the Big 8 Food Allergens—dairy-free, soy-free, wheat-free, peanut-free, egg-free, fish-free, shellfish-free, tree nut-free. We do not have any of these allergies in our house, although about a year ago, after months of testing, we learned our son's body doesn't produce the enzymes needed to digest lactose. His bloodwork has shown reactions to milk as well, so we have removed all dairy from his diet.  It's really nice to find delicious, non dairy frozen treats that the kids get excited about! Some of our family friends and some of the kids' friends have one or multiple allergies to the "Big 8 Food Allergens" (as do some of our This Mama Loves contributors and their kids) and I love that we can find these at a local grocery store and just keep them on hand.
But perhaps the best part? They taste amazing! Someone asked me on Twitter if they tasted like fruity cardboard and my reply was that these taste like a sorbet hugged by a sweeter, thicker sorbet coating. They are divine.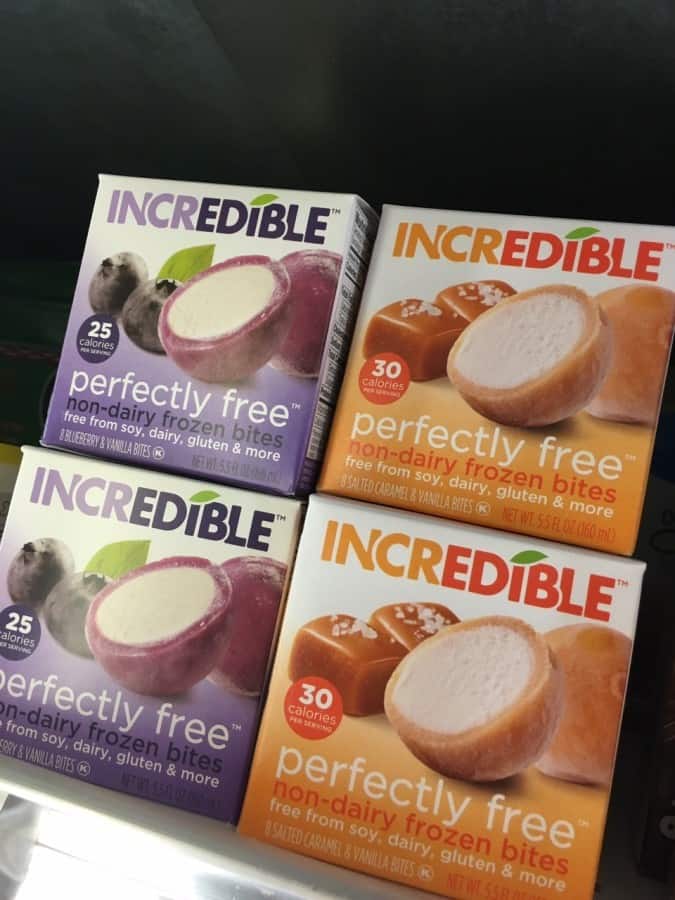 You can find Perfectly Free™ in 4 delicious varieties:
Perfectly Free™ Cocoa & Vanilla
• Perfectly Free™ Salted Caramel & Vanilla
• Perfectly Free™ Cherry & Vanilla
• Perfectly Free™ Blueberry & Vanilla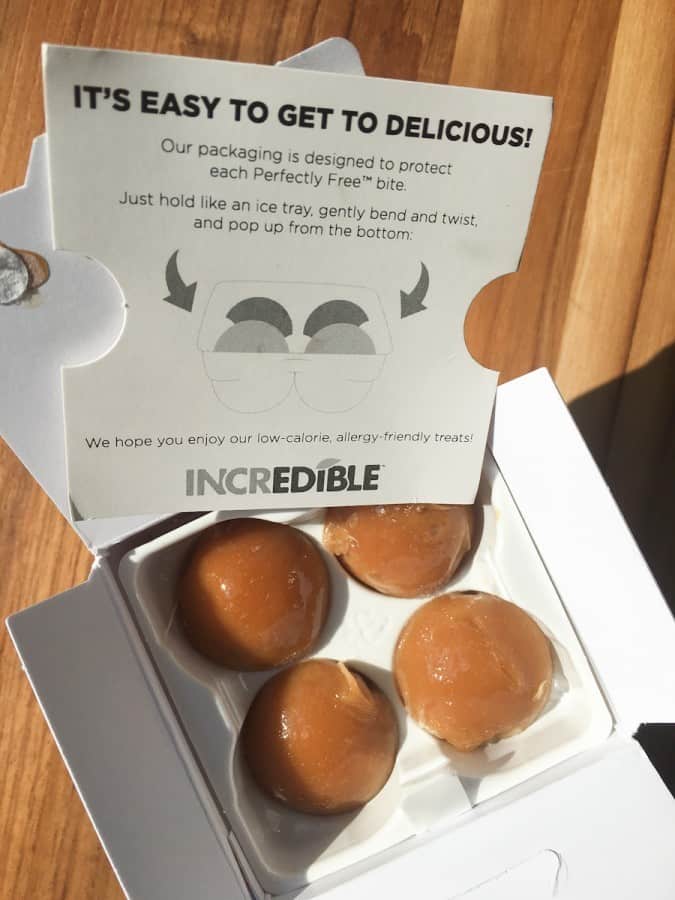 I was drawn to salted caramel & vanilla because I adore caramel, although I was very tempted by the blueberry & vanilla and my kids really wanted the cocoa & vanilla. I have a feeling I'll be snagging another box on my next trip to the grocery store. I'm not complaining!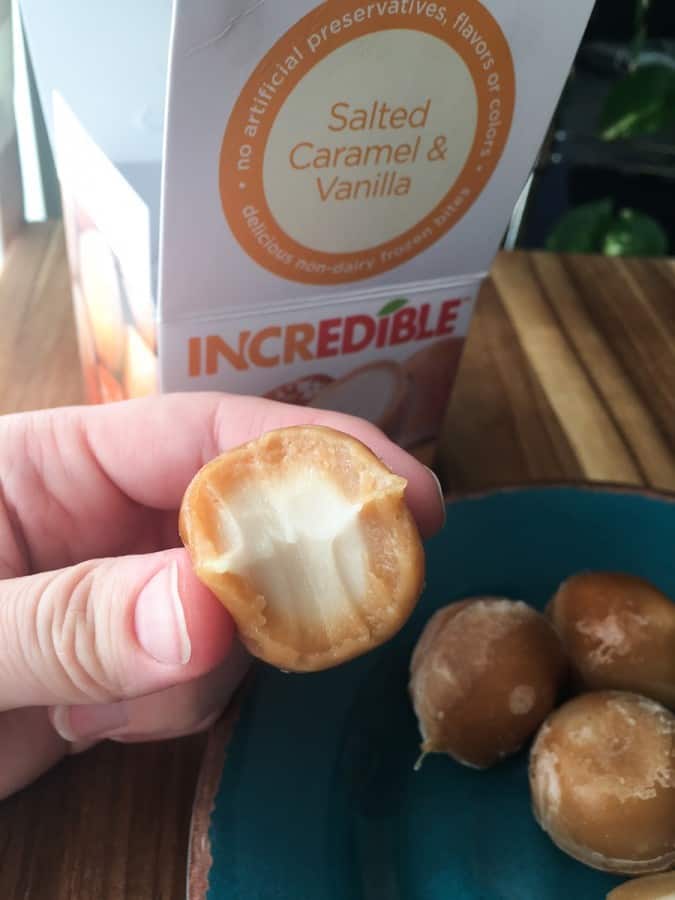 Perfectly Free™ frozen treats have a soft outer layer (my outer layer was a creamy caramel) with a coconut cream center (so creamy and delicious!). They're just the right size for a pop-in-your-mouth afternoon treat to satisfy your sweet tooth, or as an allergy-friendly dessert option for kids or adults.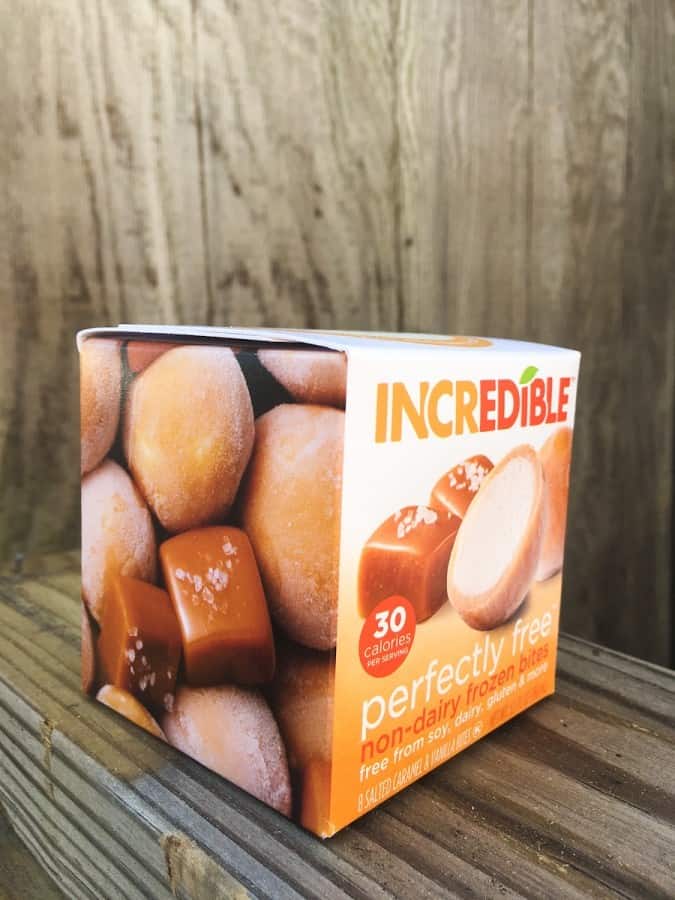 Which flavor of the Perfectly Free non dairy frozen treat would you choose?
Find Perfectly Free™ frozen treats at a store near you. http://perfectlyfree.com/store-locator/
This is a sponsored conversation written by me on behalf of Perfectly Free. The opinions and text are all mine.