Our family loves fajitas and tacos and honestly most Mexican food.  We also love pasta and a few weeks ago we decided to bring the two together with an easy week night meal that we've made EVERY week since because everyone loved it so much!  I'm not sure what makes this my favorite – that fact that it's a one pot meal, that it's easily made gluten free, or that it's Chicken Fajita.  Regardless, this One Pot Chicken Fajita Pasta is easy and delicious and a new go to meal for us.

One Pot Chicken Fajita Pasta
Ingredients:
2 lbs fresh boneless, skinless chicken breast
green, orange, yellow, and red bell peppers
1/2 red onion
cilantro
fajita seasonings – cumin, lemon pepper, garlic, salt, pepper, red pepper
lime juice
1 1/2 cups heavy whipping cream
1 1/2 cups chicken broth
16 oz bag/box pasta – I used gluten free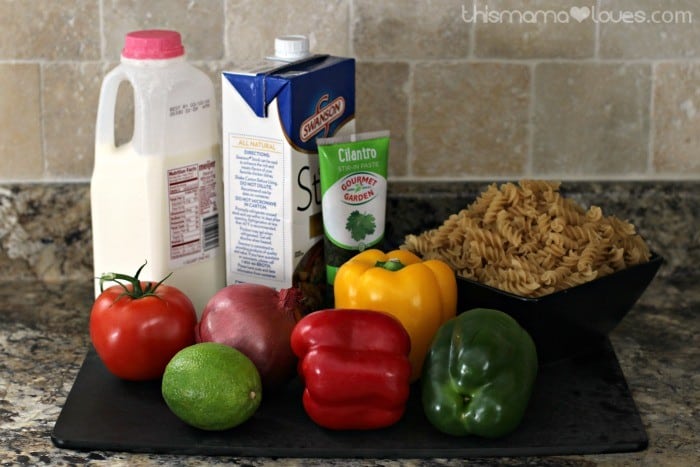 Instructions:
Trim and cut your chicken breast into bite size pieces.  In a large pan saute the chicken, seasoning with your fajita seasonings and lime juice (juice from 1 lime).  Saute until chicken is cooked through.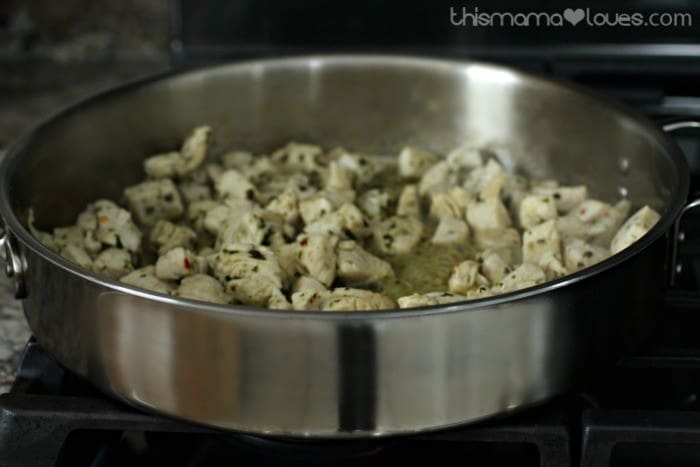 While chicken is cooking, dice the peppers and onion.  Once chicken is cooked, remove from pan and set aside.  Saute the peppers and onion in the same pan that was used for the chicken.  You can add a small amount of water if needed loosen the seasonings and the flavor from the pan.  Cook the veggies until tender.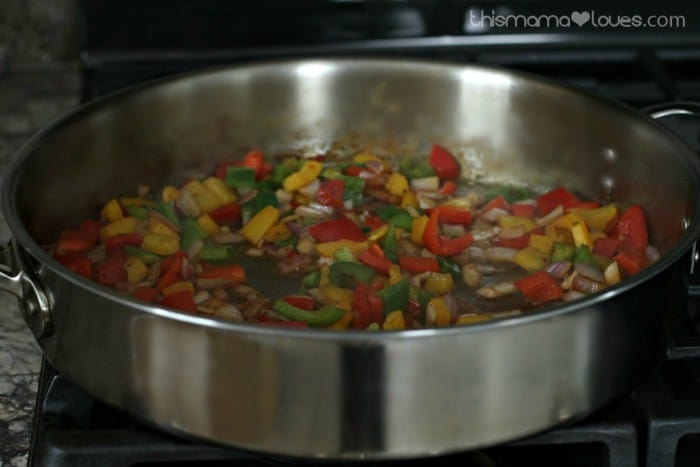 Remove the cooked veggies from the pan and add the heavy whipping cream, chicken broth, and dry pasta.   Bring the liquid to a boil.  Cover and cook for 10-12 minutes or until pasta is tender.  This will depend on the type of pasta you use.  I leave mine a little firm as it does continue to cook as the dish finishes up.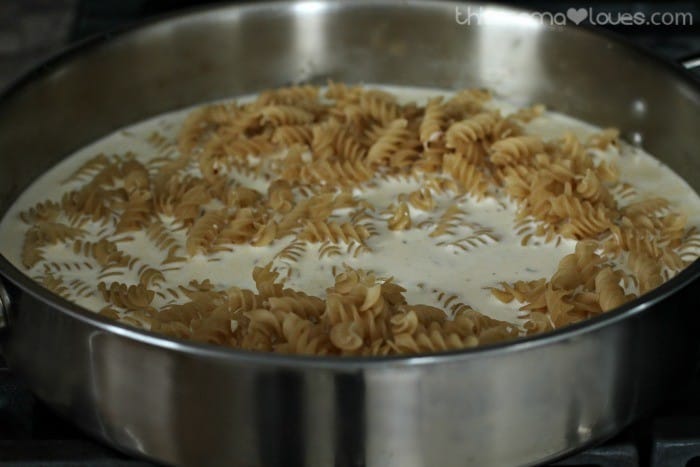 You'll be surprised at how perfectly the pasta cooks like this and what a wonderful cream sauce you're left with!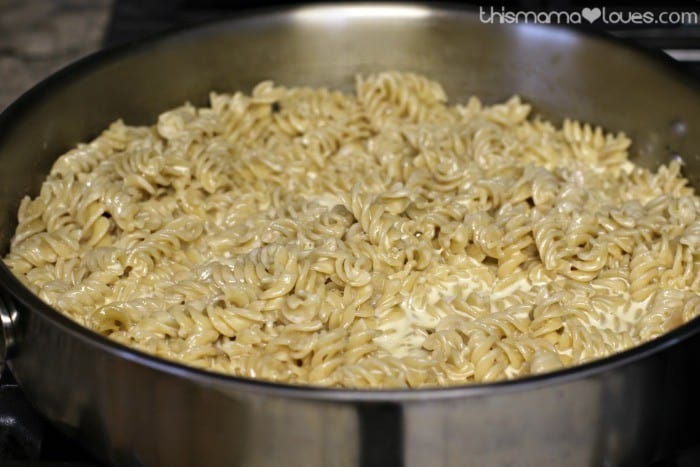 Once pasta is cooked, return the veggies and chicken to the pan.  Stir to combine and bring all ingredients back to temperature before serving.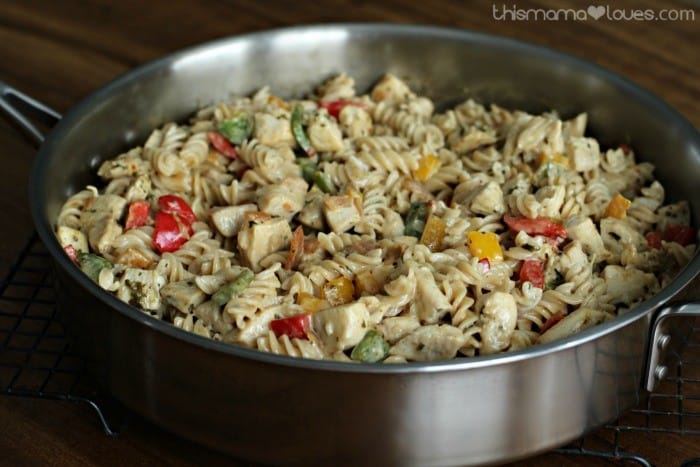 I also like to add fresh tomatoes and cauliflower to this but my kids prefer just the peppers and onions.  It's great with any veggies you'd normally add to your fajitas!
Do you have a go to one pot dish you love for easy week night meals?
[mpprecipe-recipe:2116]