If you follow any kind of college basketball, you know that March means March Madness.  It's tournament time.  Brackets are online and in the paper, and everyone's talking about how their favorite school or alma mater will do. With brackets come games and with games Regardless of who your favorite team is to watch, chances are, you'll be watching a whole lot of hoops.  I don't know about you- but we love pizza on game nights…and any March Madness pizza deals we find are much appreciated!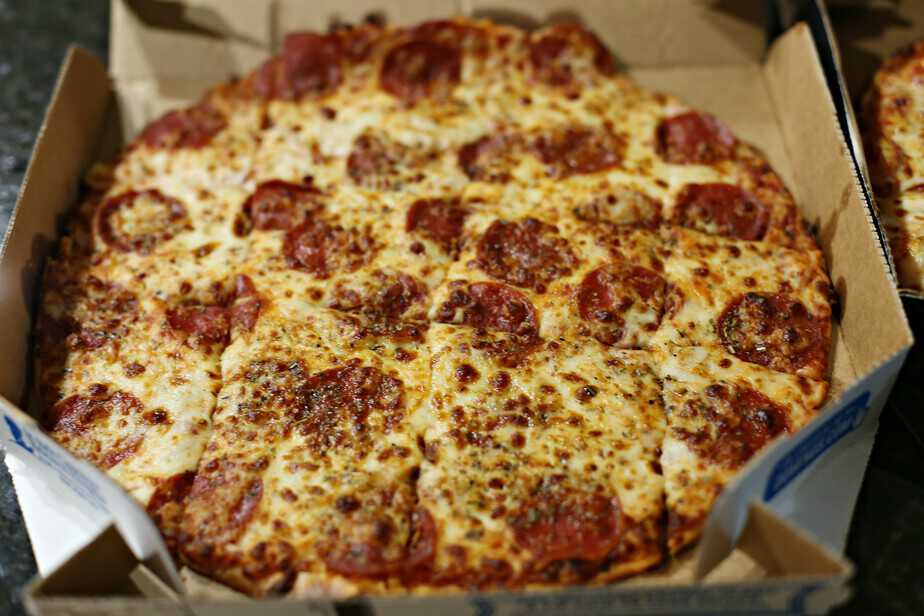 This week, Domino's wants to help you save while you watch those games- with a 50 percent off online pizza orders deal! Yes.  50% off.  Pretty fabulous, right? Let's call it the March Madness Pizza Deal extraordinaire!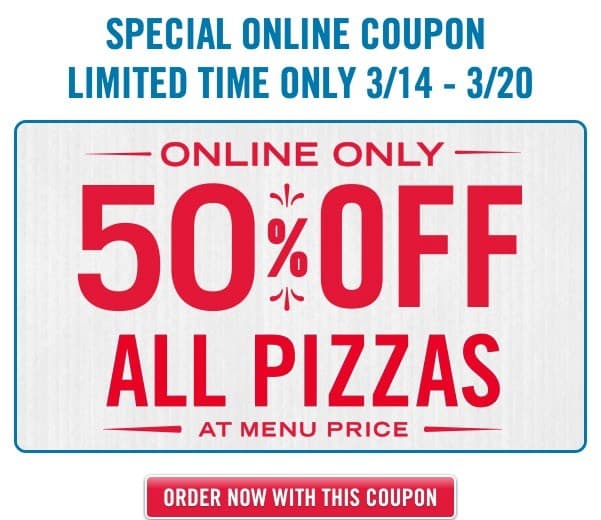 The 50 percent off deal is only available on menu-priced pizzas ordered through Domino's digital ordering channels which include Domino's website (www.dominos.com), and the iPad®, iPhone®, Android™, Windows Phone 8 and Kindle Fire® apps.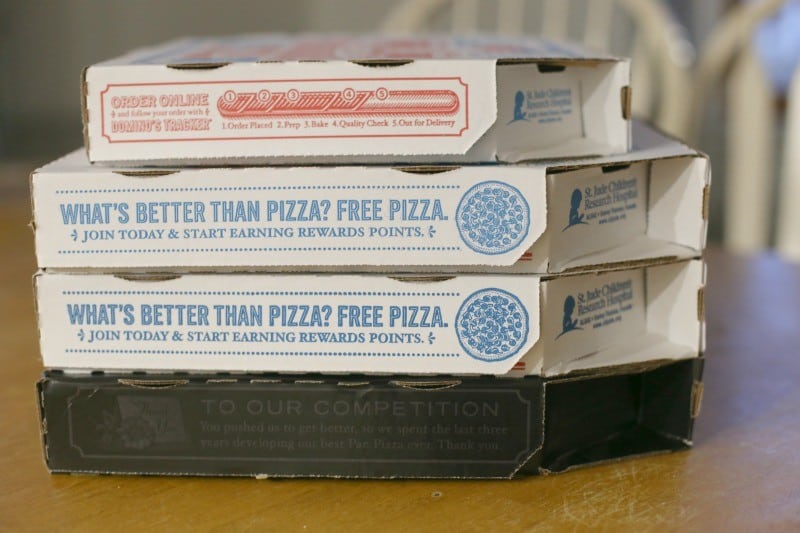 This week is perfect time for all of us pizza lovers to order from Domino's and root on our favorite college basketball teams! Let's go UCONN!  This deal really is a slam dunk (all corny puns intended). The only hard part is choosing toppings…and watching the tourney results.
PS: You can grab printable NCAA brackets to print here or click the image below!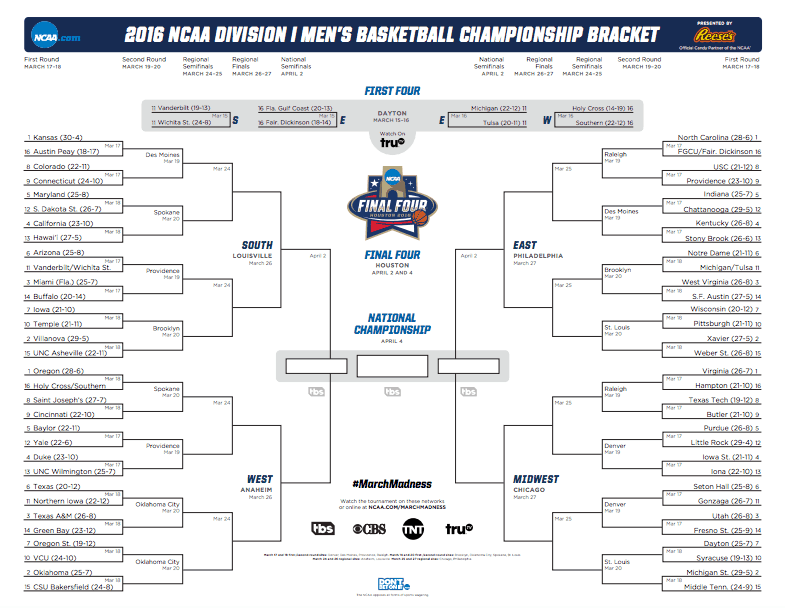 Don't forget your Piece of the Pie Rewards membership so your pizzas now help you earn free pizzas later…it's like the gift that keeps on giving (the food that keeps on feeding?!) Sign up for free- you can even save your fave pizza orders for the future- and start earning rewards!
What March Madness pizza deals are YOU going to take advantage of?