No matter how mature they are; or how well you've raised them… parenting a teen comes with a whole plethora of worries. One of the main worries comes hand in hand with the age-old rite of passage… the driver's license.
Once your child has their license, it's like they are unleashed into a great big world allowing them to explore new places. Places away from your watchful eye…
Let's face it, this is scary.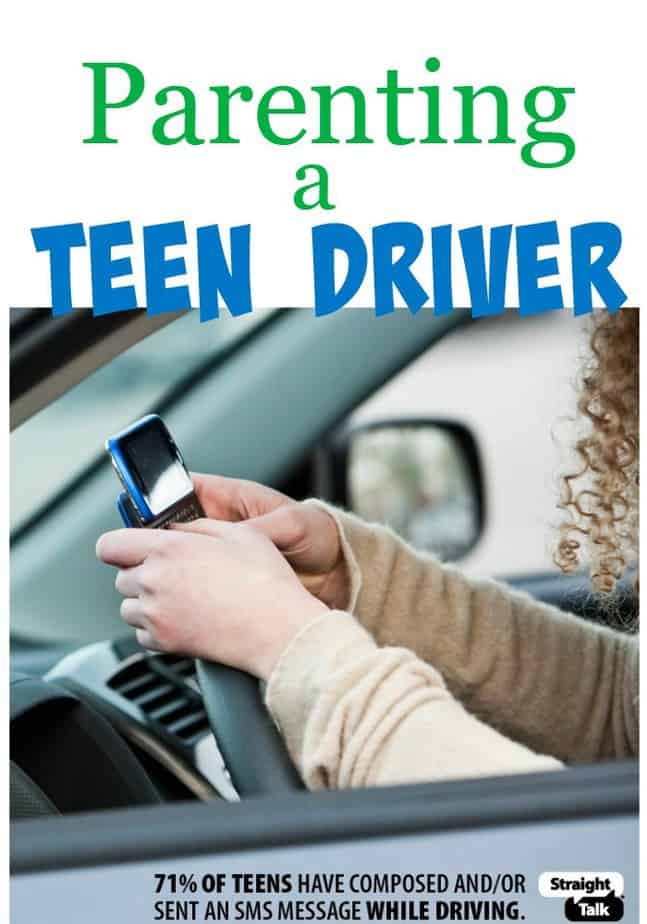 What would make you feel most safe with your child being on the road?
For me, it would be the opportunity to be a "fly on the wall". While I know my child will be on their best behavior with me in the vehicle, I'd love to see how safe they are when I'm not.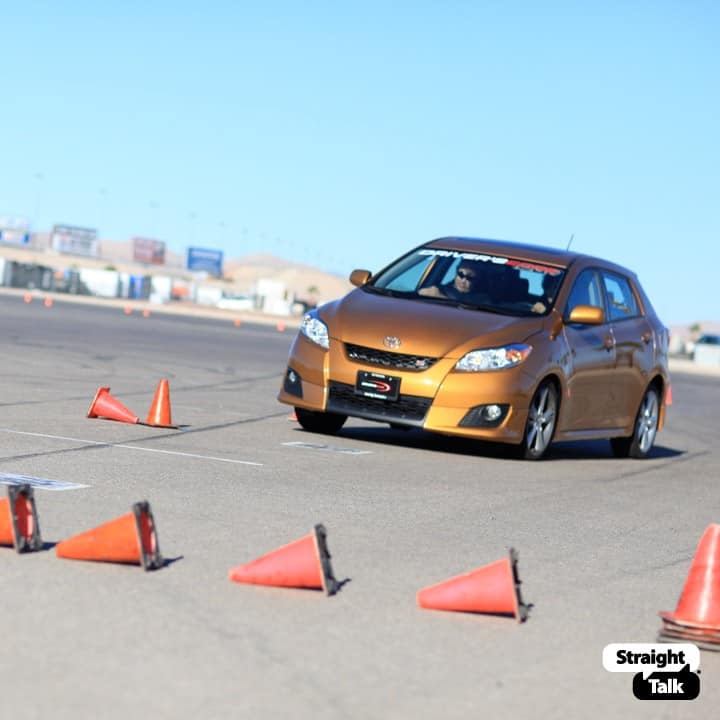 Have you ever felt this way?
If so, you're in luck. In honor of National Teen Driver Safety Week, which takes place October 19-25, Straight Talk Wireless is teaming up with Driver's Edge to bring to life the importance of eliminating distractions while driving.
With Straight Talk's Safe Driver Car Connection device, you can now experience the next best thing to being an actual fly on the wall!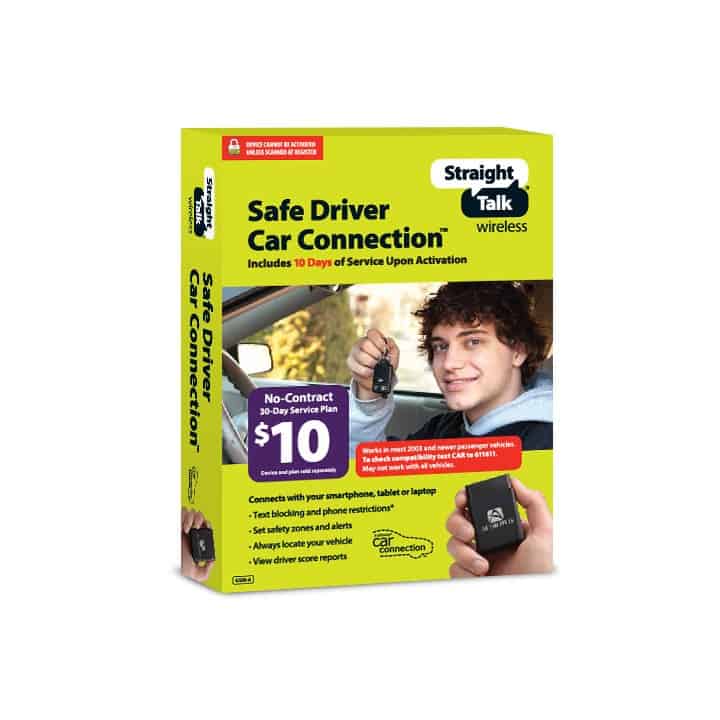 What is Safe Driver Car Connection?
It's an easy to use device that plugs directly into your car's computer system (OBD-II port). It literally provides you with all the tools you need to monitor your child (and your car) from afar using your computer or smart phone.
Worried about your child texting and driving?
Safe Driver Car Connection has a feature that disables calls and text functionality while the car is in motion.
That's right.  It disables calls AND texts while the car is moving.
Want to know when your teen leaves the neighborhood?
Safe Drive Car Connection will alert you when the vehicle enters and leaves predetermined "safe-areas".
Wondering how many "close calls" your teen has in the car when you are not around?
Your child can receive a driving score. This is determined using measures such as hard braking, acceleration, and sharp turning, alongside other driving habits and factors, to develop an overall score.
In addition to knowing your child is safe, you'll also receive alerts about the health of your vehicle, including maintenance alerts.
Be sure to pop into your local Walmart, or head to Walmart.com or straighttalk.com to find out about the Safe Driver Car Connection and other awesome deals happening with Straight Talk right now! There's the Alcatel OneTouch Pop Icon smart phone that's available this month, along with the new Bring Your Own Tablet program!
October is a month to be excited!
What do you worry about most when it comes to your teen driver?
This is a sponsored post as part of the #StraightTalkTesters program. Opinions are my own.