When the holidays hit I love trying to find new ways to enjoy favorite flavors of the season.  What says winter and Christmas more than Hot Cocoa and Peppermint?  I combined them into a delicious semi homemade cupcake with a totally from scratch peppermint buttercream – and let me tell you, it is so good.  The kids, hubby, and a few lucky neighbors will all vouch for me. Give them a try to surprise your kids or to add to your holiday cookie tray for something different this year.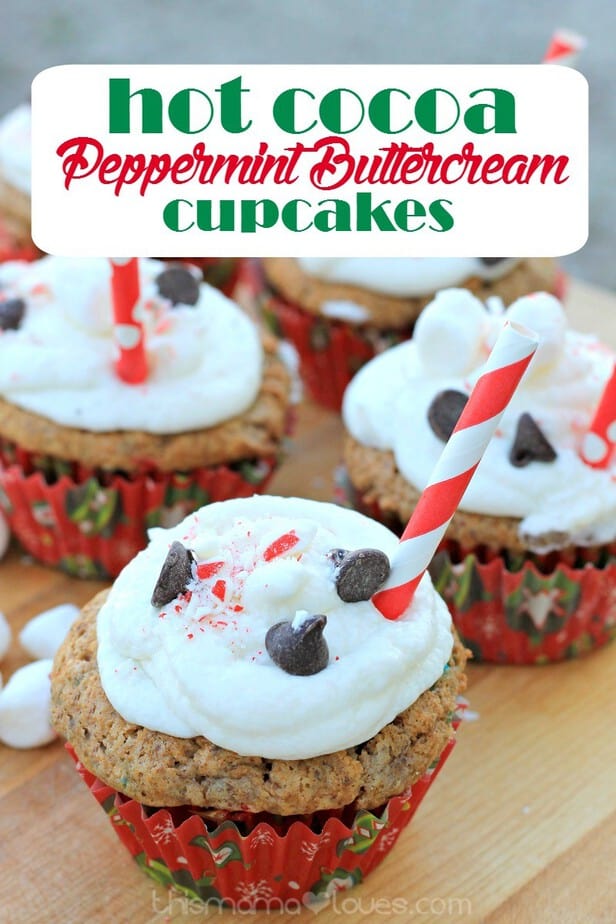 Peppermint Buttercream Hot Cocoa Cupcakes
Hot Cocoa Cupcakes
Cupcake Ingredients:
1 box white cake mix
3 eggs
1/2 cup oil
1 cup DairyPure milk
3 packets or k cups of hot cocoa mix
1 tsp. vanilla
Cupcake Directions: 
Preheat oven to 350º.
Place 18 cupcake liners in muffin tin.
Combine cake mix, eggs, oil, milk, hot cocoa mix, and vanilla in a large bowl until well mixed.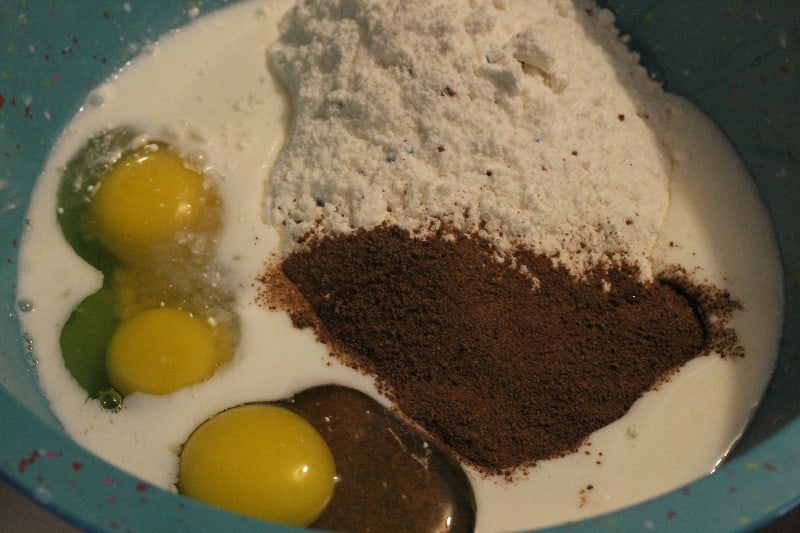 Scoop batter  into cupcake liners to about 2/3 full.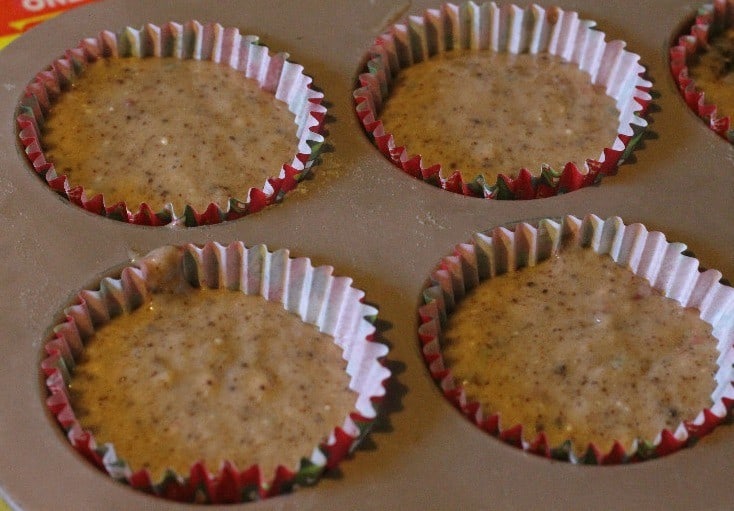 Bake according to package directions.
Cool cupcakes before frosting.
While waiting for the cupcakes to cool you can get started on your buttercream
Peppermint Buttercream
Buttercream Ingredients
1 stick butter, softened
4 cups powdered sugar
1-2 T. DairyPure millk
1 tsp. peppermint extract
Buttercream Directions
Place butter in the bowl of your stand or hand mixer and whip for about 2 minutes until fluffy.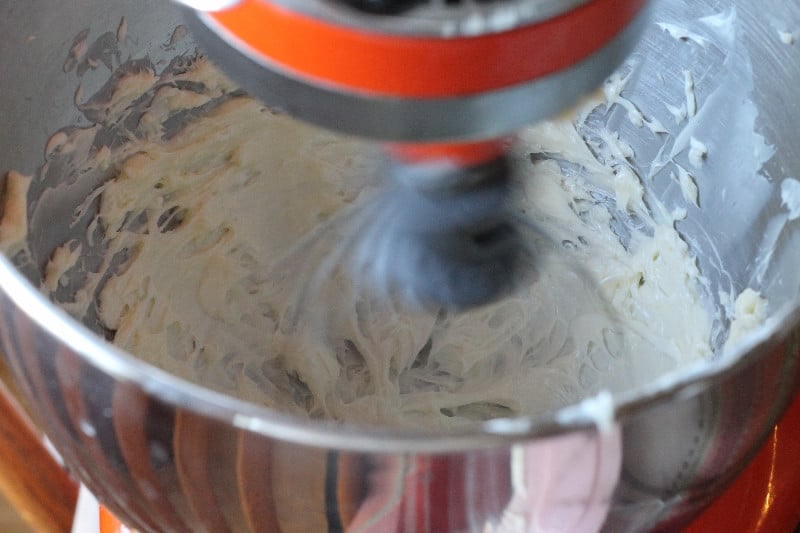 Add milk and vanilla until combined.
Set mixer on medium and add powdered sugar a little at a time, mixing for about 4-5 minutes until light and fluffy.
You can use a pastry bag if you have one to top your cupcakes or you can do like I did, place a ziplock bag inside of a tall glass,with edges flipped over and scoop buttercream into bag. Press air out of bag, snip off corner with scissors. Now you have a disposable pastry bag with no clean up.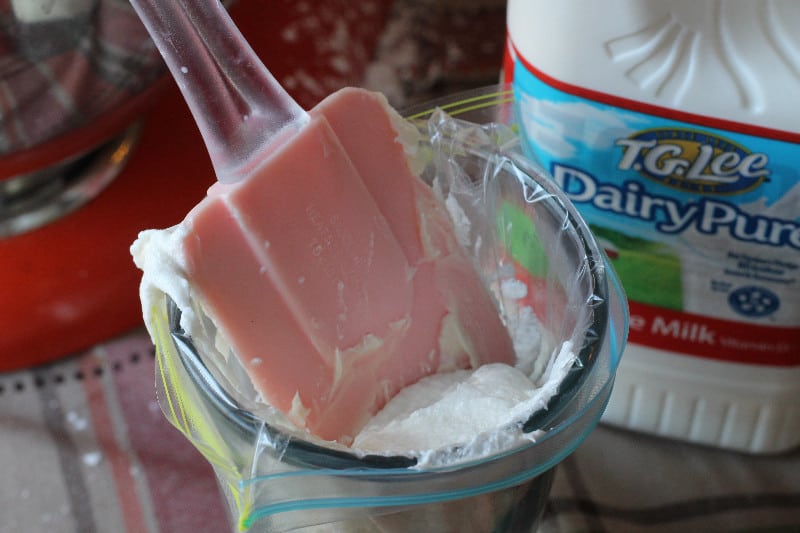 Squeeze from the top and work from the outside towards the middle making a spiral.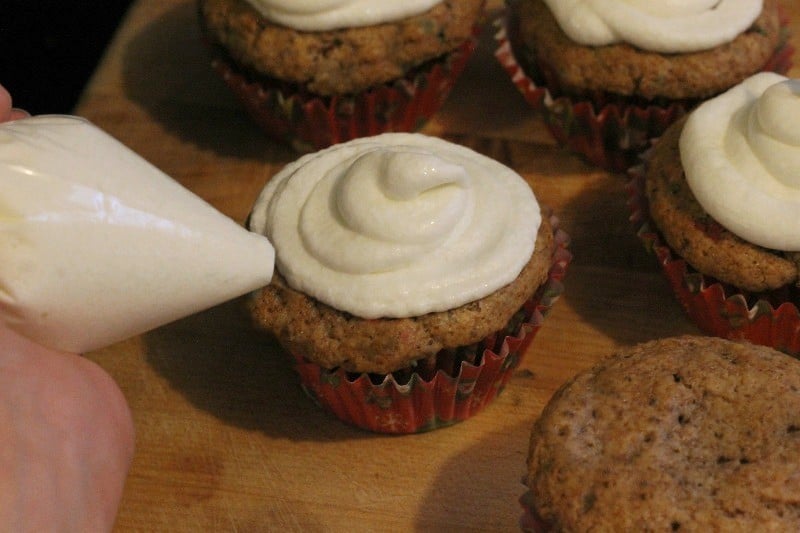 Top with marshmallows, chocolate chips, and crushed peppermints. Cut paper straws in half to really give it the look of a cup of cocoa.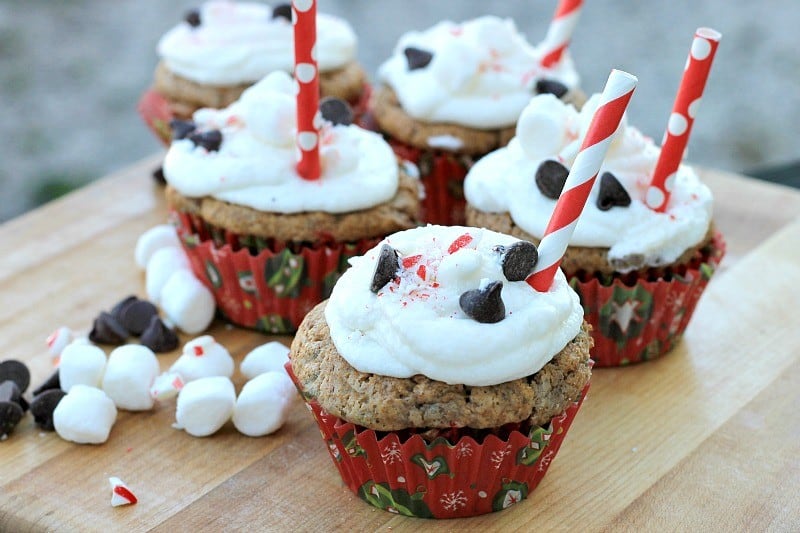 I like using DairyPure milk in my recipes because of their 5 point promise
Contains no artificial growth hormones
Is tested for antibiotics
Is continually quality tested to ensure purity
Only comes from cows fed a healthy diet
Is cold shipped fresh from your local dairy
They are available in whole, 2% reduced fat, 1% lowfat, and skim/fat free milk, as well as creams so you can use it in all your favorite recipes! If you are looking for more info on DairyPure, looking for local retailers, or for recipes visit DairyPure.com and also on Facebook and Pinterest.
Thanks to Dairy Pure for sponsoring today's peppermint buttercream hot cocoa cupcakes recipe post.