I love photo cards.  I love seeing the images people choose for their cards- they make me so happy.  Just today we got a photo thank you card from our neighbor for her birthday gift- such a sweet photo shared and the kids loved seeing a photo from the party.
My favorite time of year is Christmas.  Always has been, always will be. A huge part of the holiday season for me is sending out photo Christmas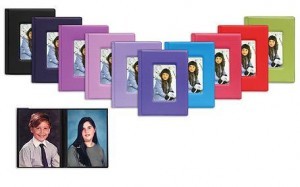 cards– not just to send, but to receive- I adore seeing how people choose to represent their lives on a card, sweet, funny, silly, religious, solemn- we get such a variety.  This being the case, at the end of the holiday season, I always struggle with the dilemma of what to DO with the holiday cards.  I can't stand the thought of throwing the photos away, so what we have done for several years is to trim the photos so that they fit into a small, inexpensive album, place a thin post it note across the photo to identify who is in it, and create an album to enjoy all year.  Every January I change out the photos- but it's really fun to go through and see how people and pets have changed from year to year, and helps the kids keep in touch with people we really don't get to see often.
Storkie.com has a huge variety of not only holiday cards but cards for just about every other occasion, in styles to suit just about any taste.  I love poking around and thinking now (yes, now) about what our holiday cards will look like.  I do need to start planning the kids' outfits you know!!
So what do YOU do with your holiday cards?  Do you toss them? Save them?  Recycle into gift tags or crafts?
This is a sponsored post brought to you by Storkie.com through my affiliation with Global Influence.  Opinions expressed within are my own.
0