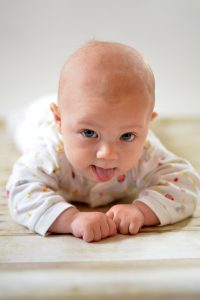 I know that a lot of us are trying to save money, but don't want to miss out on getting beautiful portraits of our children.  There are so many inexpensive and easy ways to photograph your children at home that you can easily eliminate those trips to expensive photography studios.  You don't need an expensive camera either.  Here are some great tips for getting those great portraits using different backdrops: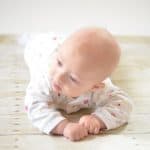 1.  First and foremost, consider your lighting.  I like to use natural light as much as possible.  I rarely shoot with my flash.  Just find a space in your house with lots of natural light and take advantage of it!!
2.   Consider draping a white sheet over a piece of furniture or along the wall to create a "backrop".  I love doing this in my own home to get that professional portrait feel.  Eliminating the background by using a plain sheet turns the focus onto your subject.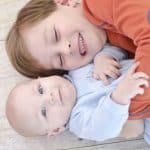 3.  Try something fun.  Did you know that you can buy rolls of paper with a weathered wood floor pattern printed on them?  AND did you know that you can buy it at Michaels for $4!!!!!!  It is called Fadeless Design Rolls – Weather Wood and is found in the teachers supply area (near the childrens crafts).  I used my 40% off coupon and scored a 12 foot roll for $4!  You can also buy this paper on Amazon in a 50 foot roll for $20.  I simply unroll this paper on the floor (wood or carpet), use a couple of water bottles to hold down the edges and shoot away.  It gives a great look to your photos.  Some people even use spray glue and attach the paper to a piece of plywood.  Try it, you won't be disappointed!