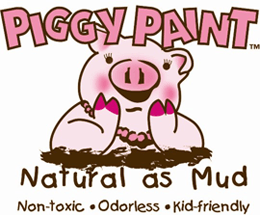 I have 2 little girls (and a little boy) who love to have their nails painted.  I don't mind it at all, for any of them, but I do prefer to use nail products that are safe, eco friendly and nontoxic,  and don't make my house smell like a nail salon.  Piggy Paint is the brand we've used in our house for a few years now- and will continue to use.  Since we first discovered Piggy Paint a few years ago, their product line has expanded quite a bit- top coat, basecoat, more colors, stickers and even nail pens.  I love them because they are safe for everyone to use, but also, the names of their products are FUN.  It's way more fun to say you are wearing "Forever Fancy" on your nails than just pink….and some of the other color names?  Glitter Bug, Glass Slippers, Mac-n-Cheese Pleeze, Clouds of Candy and Dragon Tears.  Irresistible.  I think we own at least half of the collection, if not more.  (Probably more.)
I have my eye on the new Refined line- more adult colors for those of us who may love the fun colors of the original Piggy Paint line but maybe want a bit more subdued color for our nails.  There's even Puppy Paint, with colors like Diamond in the Ruff.  Fun, eco friendly, and SAFE for all of us to use.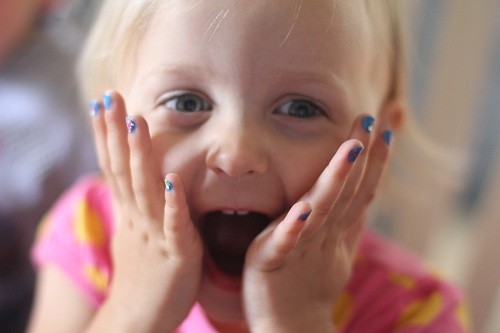 Piggy Paint has an adorable set PERFECT for Fourth of July fun "Little Miss Firecracker," which happens to be on SALE for $20.99 and you get a free set of star nail stickers to go with it!  Little Miss Firecracker comes with 3 polishes in red, white and blue- Tea Party for Two, Tip of the Iceberg, and Sometimes Sweet.  You can see my girls are drawn to the Tea Party for Two (as is my son- his fingernails have been blue for a week…)  This Mama Loves Her Bargains readers can also save an additional 15% off of everything on the site using code mamalovesherbargains!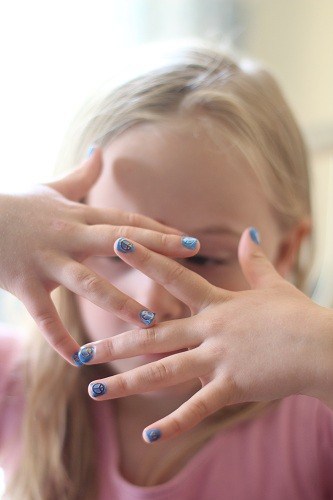 We got to check out the nail pens for this review as well.  I LOVE these- so much easier for kids to use and a lot less MESS for mom to clean up.  My oldest is a wonderful artist and can control any art medium…except a nail polish brush.  She's obsessed with painting my toes– sometimes she even gets some on my toenails.  I was excited to check out the nail polish pens and see how much less polish went on my toes.  Success!! You will need to do at least 3 coats of the polish pens to get a good coverage.  With the pens, there's less risk of the pens breaking, and they are a lot easier to travel with.  The pens come in 7 of the Piggy Paint colors: Forever Fancy, Girls Rule!, Sea-Quin, Angel Kisses, Tea Party for Two, Sometimes Sweet, and Tip of the Iceberg.  There's even a nail polish remover pen, which I will be ordering shortly after posting this!
One lucky reader will win a $25 Piggy Paint Gift Code!
This giveaway is open worldwide.
Javascript must be enabled to enter this giveaway. Learn how to activate Javascript by
clicking here.

Loading Entry-Form

Samples of this product were received to facilitate my review.  Opinions are my own.