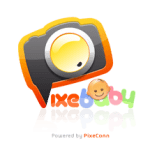 Not everyone is ok with having their kids' photos on Facebook, especially with so many business contacts friending one another (I have a lot of blog friends now on my friend list!) and sharing photos with people you may not really know isn't for everyone.  I'm careful about what I do post for photos- but now that I have joined the new decade and have myself a smartphone, I can just share pics of my kids, and their friends, using Pixebaby, a new baby photo app, with the people who not only want to see the photos, but most importantly, with those who I WANT to see my photos.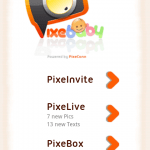 On a fun field trip with a group?  Link your phones up with PixeBaby and you can instantly have access to one another's photos of the event!!  So if you have a friend who is like me and promises to send her photos after the fact and totally spaces on doing it (guilty, guilty and guilty some more)…no more worries- just bring your phone!!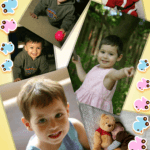 Anyone who has a smartphone can get Pixebaby- so if your beloved niece lives 1500 miles from you- her parents can send you pics at any time, or you can ask for some- this is great when parents are travelling, or you want to share fun pictures from a playdate.  Its a cute app, and at .99 its very affordable.  Right now Pixebaby is only available as an Android app but is coming soon for iPhone. 
I received compensation in exchange for my post.  Opinions expressed within are my own.
0