There are topics that are anything but pleasant to discuss with your loved ones.  It's not easy, nor comfortable, nor fun to discuss the "down the road" possibilities.  I'm grateful to my parents for having these conversations about long term care, and communicating their wishes to me and explaining to us WHY these  things are important to plan for.  None of us knew what lay in store for them- we all assumed they'd worked hard, planned well and saved for a fun, Carribbean-beach resort style retirement.  My mom retired in 2008 at 65 and 1 day.  She died in 2009 at 66 and 1 month, having been very ill and bedridden for that entire time due to complications of COPD and Emphysema.  She wasn't ever able to stop smoking.  I'm sure that was in her thought process somewhere even though like many, she thought herself to be invincible. She wasn't.  My dad's memory had begun to slip a bit before mom died, and she'd joked to me once that he was keeping her body alive while she kept his mind fresh.  He declined steadily after she passed and within a year was moving down here to CT to an assisted living facility that he chose because it had a memory care wing in house, and because he knew he'd be able to stay in that same place regardless of what happened for the remainder of his life.  In a flash, all of those winter months spent on a different tropical island were gone- there weren't going to be family get-togethers in the Bahamas, or postcards with mom trying to open coconuts with the natives of whatever island they were visiting.  The "new" retirement for them was anything but enjoyable, but thankfully, they planned for anything.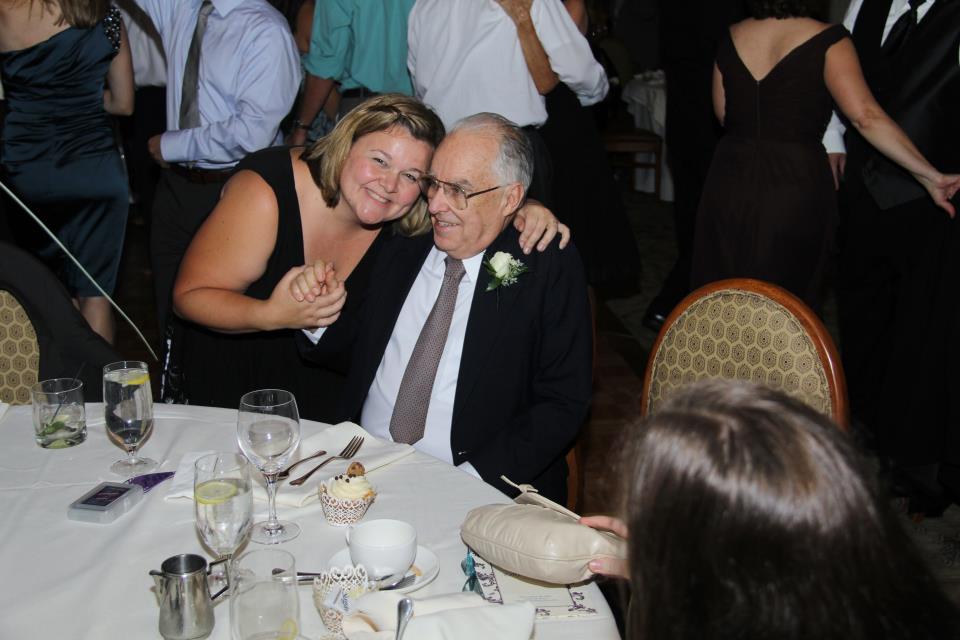 While my mother's illness was relatively short in duration, my dad's living with Alzheimer's Disease and may be with us for many more years.  Thanks to their careful planning, he's able to afford to stay where he is for a very, very long time without creating a financial burden on any of the rest of us.  We are not left to make tough decisions about "can we afford this" or "can we do without this" for him, because he and mom did plan so carefully.  They saved and planned and worked so hard for long term care plans that we all, especially me, figured were a safety net, not to be used for another 20 years or so.  Thanks also to my parents' having shared their plans and wishes, we kids are able to honor their wishes and know what they wanted.  Mom wanted to be home, in her own bed, without doctors and medical intervention prolonging something she'd long ago accepted.  Dad wanted to be someplace that could give him more care as his Alzheimer's progressed and not have to move again in his life.  I can't say that the talks I had with my parents about these wishes were pleasant, there were often tears shed as they ended, but in retrospect, I'm so grateful that they realized how important planning for the future was- and also how important sharing those plans was going to be.
I found this article that I've bookmarked for my own personal use- 10 Conversations to Plan for Aging with Dignity and Independence. We've had these conversations in our house, but as we get older and things change, we need to continue having the conversations.

Have you talked with your loved ones about long term care?
Be sure to check out my posts about why we purchased life insurance and about decisions to think about when purchasing your first home!
This is a supported post with information provided by Genworth Financial. All thoughts and opinions are my own.