I wrote this review while participating in a campaign for Mom Central Consulting on behalf of Playskool.  I received product samples to facilitate my party and review, and a promotional item to thank me for participating.  All opinions are my own.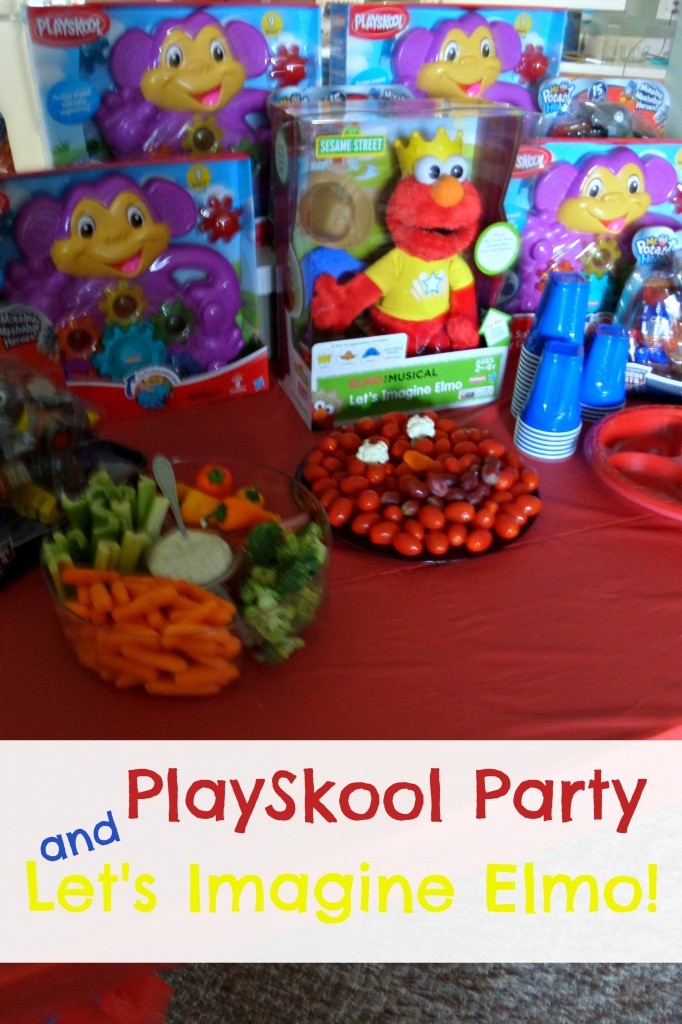 I recently hosted a Playskool party in my home for my sons, a few of their friends, and of course our guest of honor, Let's Imagine Elmo!  Have you had the opportunity to see Let's Imagine Elmo?  He brings the learning adventures from the Elmo the Musical segment on Sesame Street off the screen and into your family room.  He's interactive and plush.  This 13" Elmo pal comes with three different hats that unlock different imaginary themes and play modes – Prince, Cowboy, and Sea Captain.
Our party guests had a great time playing with Elmo and they got to try on hats just like Elmo!  They loved imagining they were like Elmo and creating stories of their own!  Here Essian is imagining to be Prince.  He's thinking really hard about his story before sharing it with us.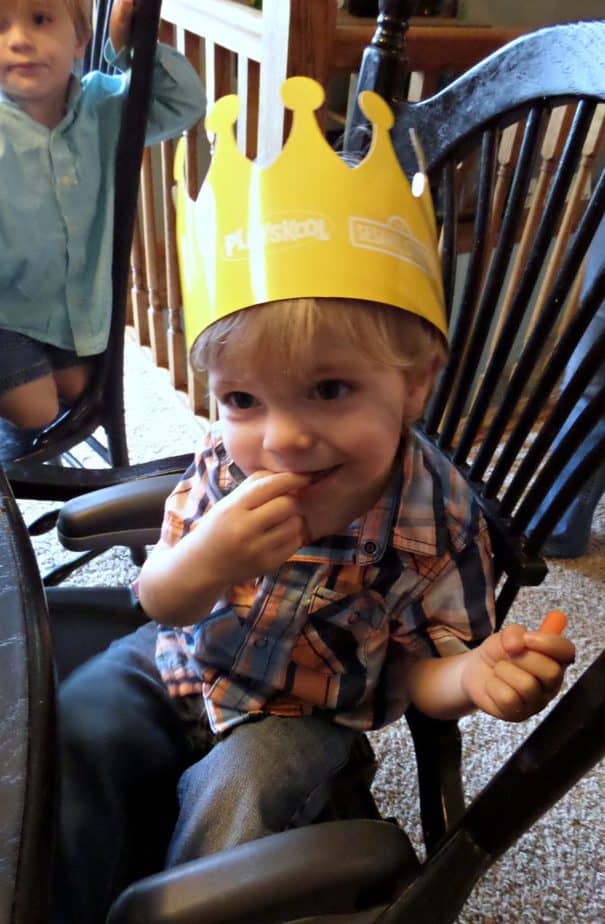 It's easy to imagine with Elmo, simply place the crown on Elmo's head to play a game of "Prince Elmo Says," pop on the cowboy hat to learn about numbers in the "Countin' Cowboy" game, or put on the sea captain hat for a fun "Sounds of the Sea" game.  Kids can also tickle his belly, squeeze his nose, or bounce him for a fun reaction.
Here is Katie wearing the sea captain hat and imagining she is sailing the big sea!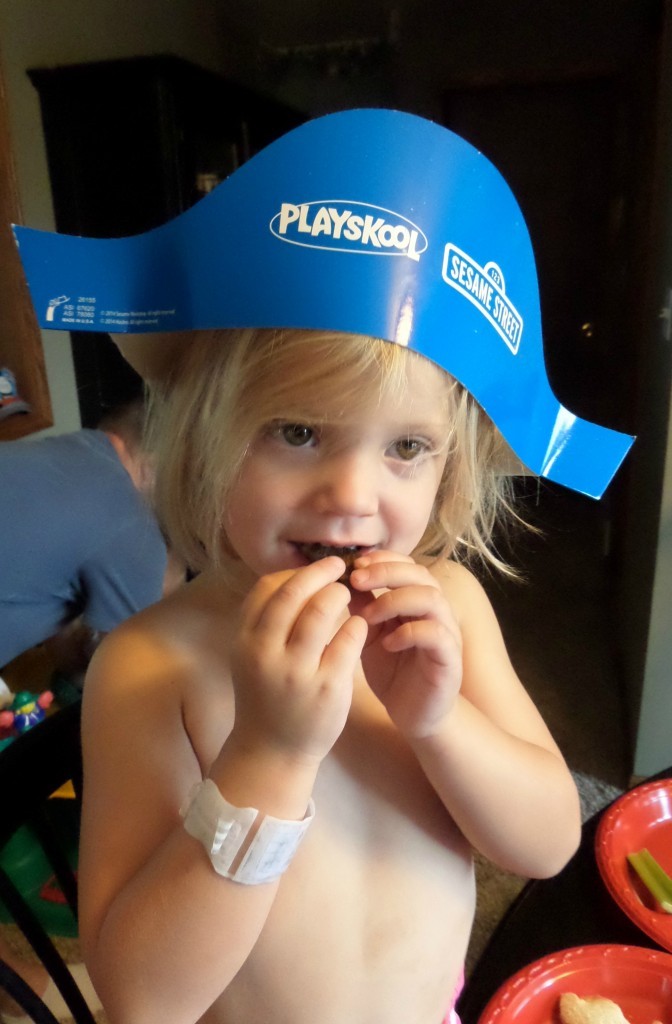 We also shared the Stack 'N  Spin Monkey Gears toy and the Transformers Mixable, Mashable Heroes Optimus Prime and Grimlock with our guests.  The youngest little ones loved the STACK 'N SPIN MONKEY GEARS toy.  They can build up the fun by placing colorful gears all around their monkey friend's belly, hands, and feet.  The central gear to makes them turn, plays silly monkey music, and little lights twinkle!  The lights and music are a great reward for learning to stack!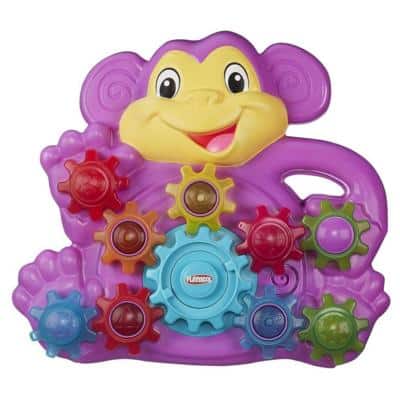 The Mixable, Mashable Heroes are really fun too!  Optimus Prime spud partners up with Grimlock spud to battle the Decepticons!  Squeeze the Grimlock figure's eyes and watch as his jaw chomps and launches a projectile!  Includes one two-inch potato body and three pieces to construct Optimus Prime spud and one four-inch potato body with parts and pieces to construct Grimlock spud.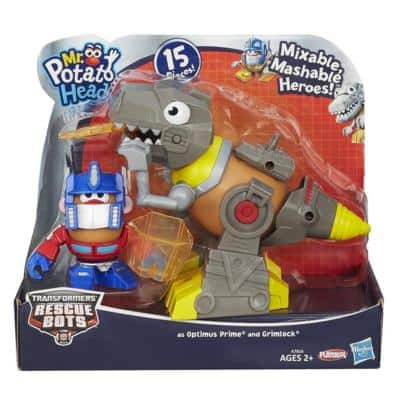 You can learn more about Let's Imagine Elmo, the other toys mentioned, and many more great toys from PlaySkool by clicking here!
What's your child's favorite Elmo character?  What does your child imagine being when they grow up?