Tobey's 13 1/2. He gets spoiled more and more as he gets older. I won't apologize for it. He deserves it. That includes homemade treats!!  Check out this quick and easy dog treats recipe the kids love to make for Tobey 🙂
Parsley Carrot Dog Treats

Ingredients
1 bunch of fresh parsley, finely chop the entire bunch, including stems
⅓ cup grated carrots (one large carrot, or two small ones)
2 ½ cups flour
¼ cup grated cheddar cheese
2 tbsp cooking oil
1 ½ tsp baking powder
½ cup water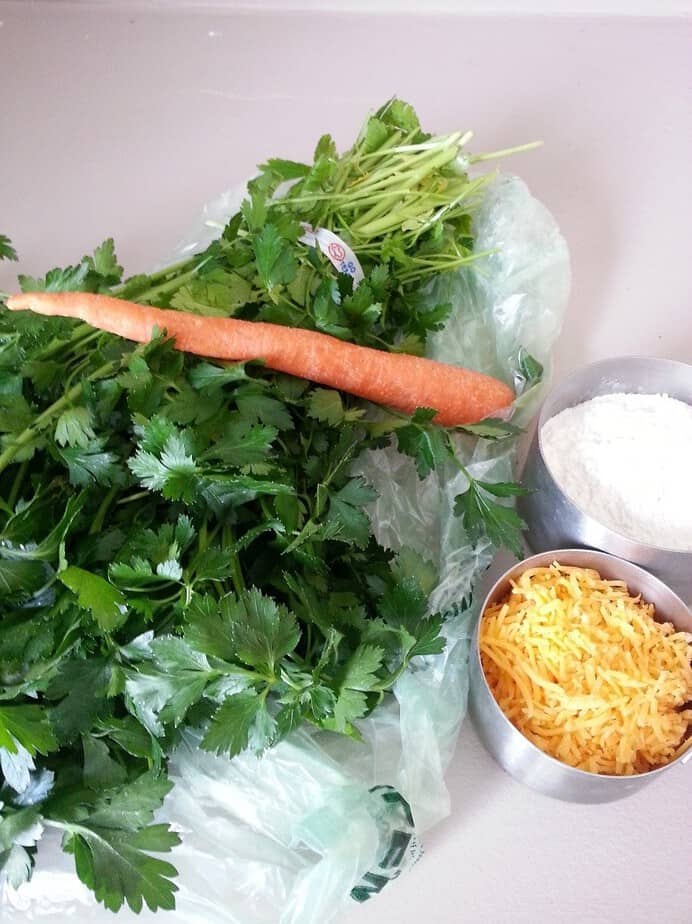 Directions
In a large bowl combine the fresh parsley, grated cheese and carrots. Drizzle the cooking oil over the fresh ingredients and toss so that everything is coated.
In a small bowl combine flour and baking powder and mix well. Slowly add the flour mixture to the fresh ingredients, tossing the entire time so that the flour coats everything without clumping.
Once everything has been combined, slowly add the water a couple spoonfuls at a time to the mixture, tossing everything. Once all the water has been added the dough will resemble wet mush, just make sure that all the dough is wet and there is no remaining dry flour.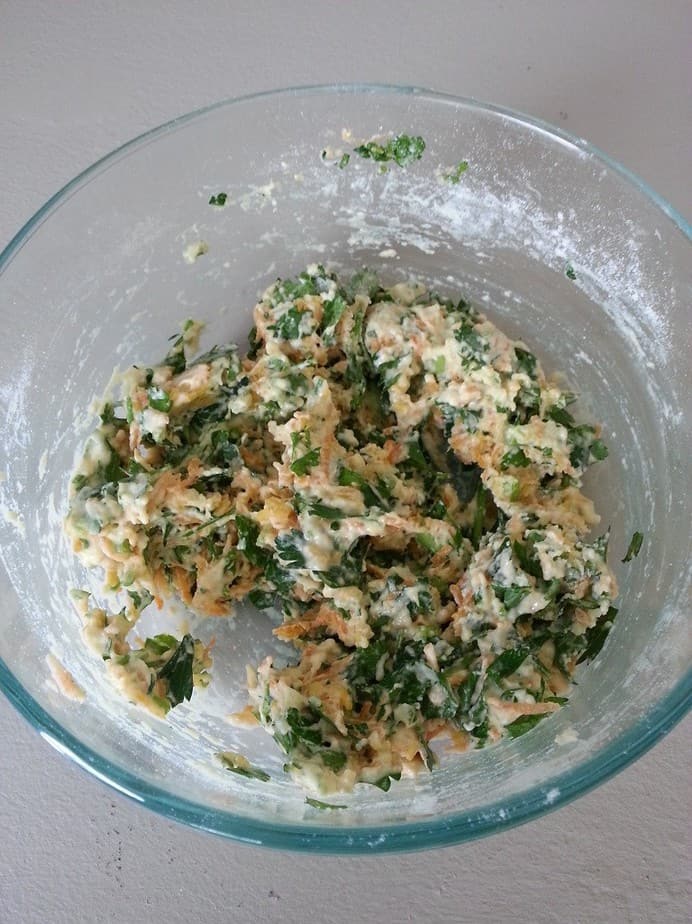 Lightly grease a mini baking cup tray. Spoon the dog treat mixture into each cup, keeping the amount just below the top of the tray because they rise very slightly. Bake in the oven at 350 F for 25 minutes.
If you have a larger dog you can use a regular sized cupcake tray and cook at the same temperature for 30 minutes.
Allow biscuits to cool before serving. Treats can be refrigerated for 2 weeks, or frozen for up to 3 months.