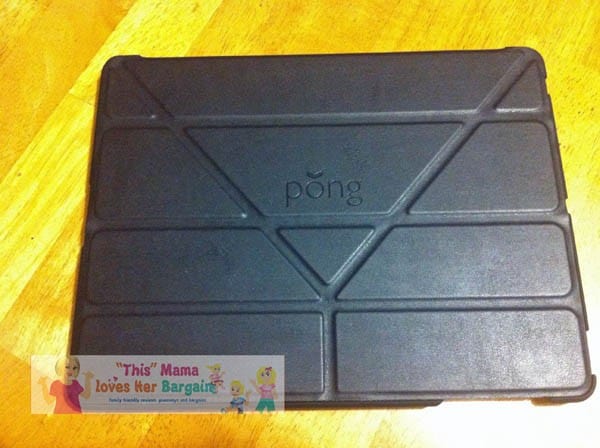 So I had this super cute and fun iPad case  that I really loved, because it was pretty to look at.  But over time, I liked it less, and less, and still less.  The cover wasn't great quality, and while fun, not the best way to protect the (expensive) iPad device that was inside of it.  So I set out to find a new case and cover that would do  a good job protecting my device.  I do, after all, have three little children (including one three year old who is obsessed with the Starfall apps for kids and also with Angry Birds, and who sneaks out of her room at naptime and runs back to her bed with my iPad in tow) and I need to make this iPad last a really, really long time. A name that kept popping up in different forums and searches was Pong Research, so that's where I looked for a new case- the New iPad Case.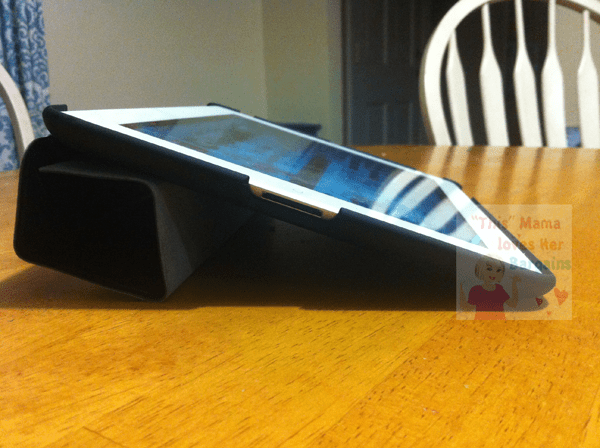 Pong Research makes some really great quality cases- which offer your iPad protection in the form of a leather-like case that functions very much like the Apple Smart Cover, only with a lot more features.  The origami style shape and function of this case give you several ways to prop it up- for optimal viewing  and physical comfort.  We tested many, many of these when my kids all had pneumonia over Christmas last week.  Some positions are better than others, but all offer benefits.  The extra something that Pong cases offer is a boost for your Wi-Fi signal built into the case.  This "extra something" is in the craftsmanship- Pong's new iPad case is proven to reduce your exposure to potentially harmful radiation emitted by your iPad's Wi-Fi antenna by up to 91% below international safety limits, while improving your reception and range. No other iPad case can do this, period.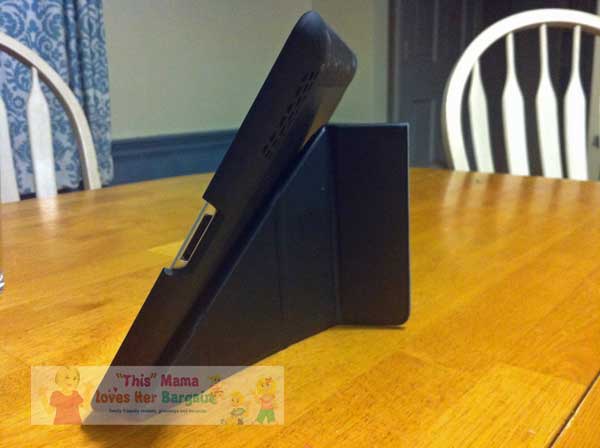 The biggest "extra something" in the case, and in everything Pong Research makes, is that the devices protect US.  The users.  Pong cases are designed to redirect the radiation from your wi-fi device using- well, whatever science and numbers they use to do this.  It's kind of awesome.  You'll pay a bit more but since you get double protection, I think it's the best value around.  Technology is here to stay but that doesn't mean we shouldn't take steps to protect ourselves.  This feature means so much to me that I'm trying to decide what color I just went ahead and ordered a pretty pink Pong case for my iPhone.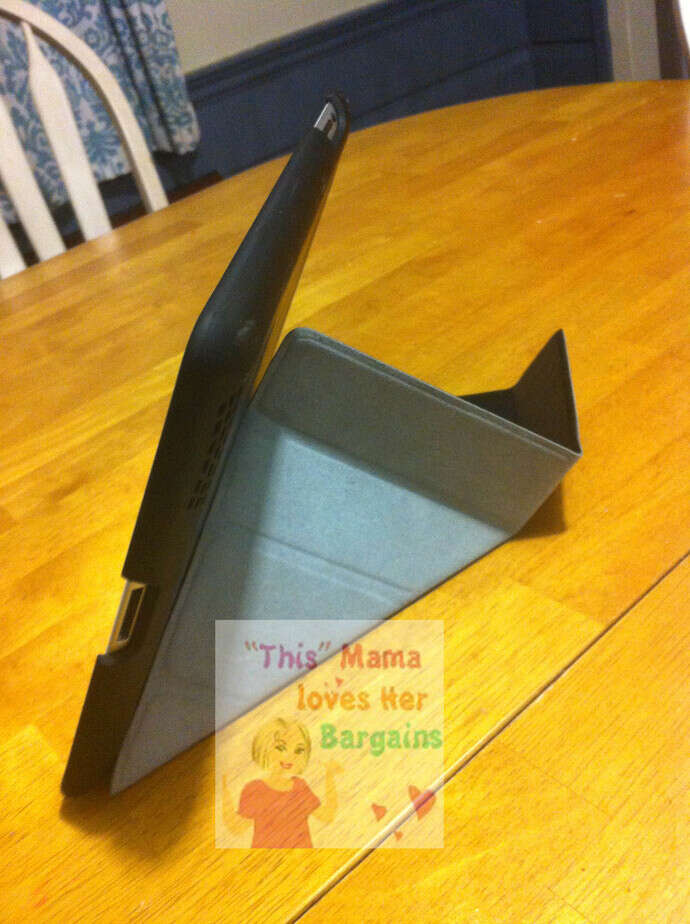 I just have this one tiny little complaint about the Pong case for iPad 3.  And to be fair, it's not a real "complaint" but more a pout.  It only comes in black.  Which is fine, but I like fun, and color.  But for me, the features and function are more important. So I'll do without fun colors.  BUT, let me tell you, if Pong decides to go with fun colors, I'll be one of the first to order. Or the first.  This is a case worth every penny.
Compared to other leading cases, the Pong case can:
Improve Wi-Fi reception by up to 9.8X
Increase your Wi-Fi range by up to 2.6X further
Increase download speeds by up to 9.1X
Increase upload speeds by up to 8.7X

Compared to the Apple Smart Cover or your new iPad alone, the Pong case can:
Improve Wi-Fi receptions by up to 3.3X
Increase your Wi-Fi range by up to 1.6X
Increase download speeds by up to 3.1X faster

Sleek, functional, origami design
The new iPad Pong case is the perfect pairing for your new iPad. With four patents granted or pending, Pong never compromises on function:
Soft leather-like protective cover and case
Patented Origami cover folds into 5 configurations
Automatic sleep-wake functionality on closing and opening of cover
Specifically designed for the new iPad's size and features
Pong's not just for Apple products- they make a nice variety of cases for Android, Blackberry and Samsung devices as well.
One reader will win the any case from the Pong Research site (based on availability)! 
To Enter: Leave a comment telling one what case you would choose from Pong Research
Want extra entries?Leave a separate comment for each entry method you do and either leave your username or the URL of your "share"
*Leave a relevant comment on this post
*
*Leave a comment on any non-giveaway post +1 entry/day
*Share this giveaway on any social networking site- +1 entry per share per day (can be done on multiple sites)
US only. This giveaway will end on January 25 2012 at 11:59 pm EST. Winner has 24 hours to confirm shipping info.
I received an iPad case to facilitate my review.  Opinions are my own.  (I liked it so much I bought a phone case already, which should tell you something!)