SingleCare Prescription Savings Card
SingleCare is a free, simple and transparent prescription savings card, regardless of insurance coverage status. SingleCare is a pharmacy savings card (physical and/or digital) that you can use to save on your prescriptions at over 35,000 partner pharmacies. It's really easy to use, and finding out where you can get the best price for prescriptions takes a few seconds in the app. Lots of people don't realize that different pharmacies, even the big chain pharmacies, vary in pricing from a few pennies to $10 or more dollars in price differences. This is a sponsored post, opinions and experiences are my own.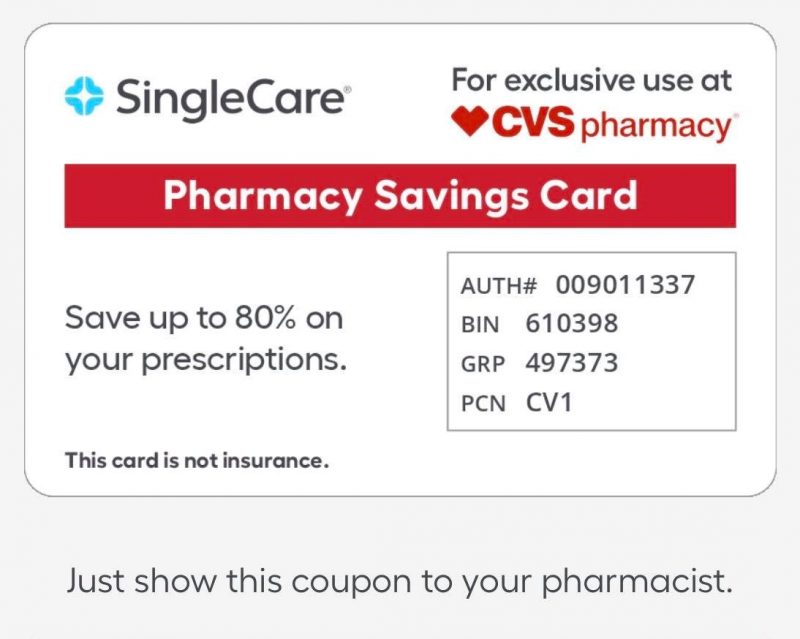 Savings regardless of coverage
Whether it's a life-saving drug, a one time antibiotic, or a monthly subscription you need to fill, SingleCare believes that consumers should be able to compare costs of their medication and not worry about networks, coverage limitations or deductibles. I agree with them. Many of us are careful with our money and look to be smart about our spending. Some of us are on a fixed income and simply cannot afford NOT to compare costs of medication.
Look at the difference in the same product across five separate pharmacies! That's crazy to me, and quite frankly, I never thought about how wide the price ranges could be for Vitamin D! I bet you can guess where I'll be heading to pick some up tomorrow.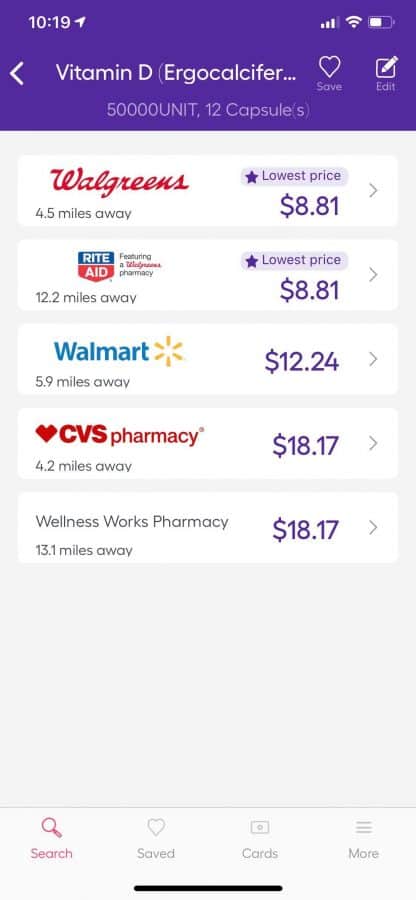 Some of us have the luxury to not need to worry about costs, but the vast majority of us do, or choose to, so I think SingleCare's prescription savings is a great tool to keep on hand, either in your wallet in the form of the physical card (and you can print it right at home) or saved on the app on your smartphone. Either way, with over 35,000 pharmacies in partnership with SingleCare, including Walmart, Walgreens, CVS, Rite Aid, and Kroger's, you're going to be able to find what the medication you need to take is going to cost from a few pharmacies local to you.
Find out the best overall price for multiple prescrptions
Need more than one medication? There's a drug basket option that lets you select whatever medications you need, and then finds you what the best price will be for all of them. Look at how different the costs would be from one pharmacy to the next!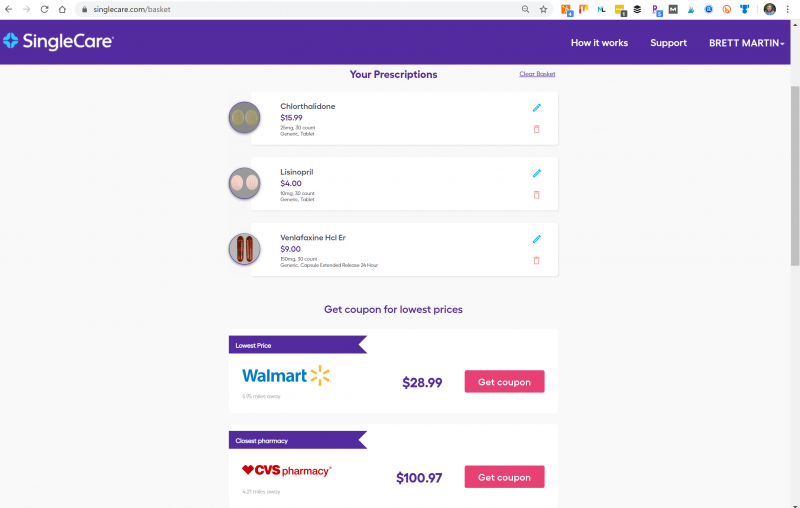 There's an app for prescription savings, of course
Check out the app in iTunes/Google Play store or the website at www.singlecare.com. Just sign up (name, email, date of birth is all you need to sign up), print your card or download the app and you're ready to bring your SingleCare card to the pharmacy and ask the pharmacist to process your prescription using the BIN and PCN number found on your card. Voila. Savings on medications you need regardless of your coverage!
I don't know about you, but SingleCare is going to be in my wallet for use permanently. Have you downloaded your card or the app on your phone yet to start using your prescription savings card?