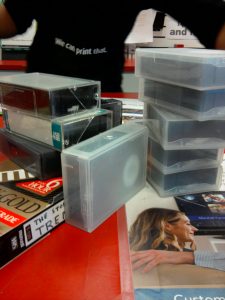 Remember when your grandparents (um, I am getting older. Maybe your great grandparents?) used to go on vacations, and they'd come home and get all of these great slides made up to show everyone their trip memories?  Or the old home movies from Uncle Bob that you have no way to watch anymore, but can't bear to part with?  The photos from eons ago…the VHS tapes from the 1980s home movie recorders…they are obsolete, right?  I mean, it isn't like you can DO anything with them, but hold onto them for sentimental reasons unless you happen upon an antique shop that sells, well antiquated electronics…
Or ARE they obsolete?  Sure, the devices are long gone, replaced by new technologies….none of these can be uploaded to Facebook instantly.  But thanks to the folks at iMemories, these memories can be preserved.  Preserved online, or preserved onto DVD and kept safely in your home.
I'm heartbroken that my grandparents' slides from their world travels are gone, forever- no one had the foresight to hold onto them.  Old family photos- gone.  We didn't have home movies made growing up so those aren't missing since they never happend.  BUT…some of my and my sister C's  home movies? SAVED!!  My friend Jen's old ballet recitals and other life events?  SAVED!
How are they saved?  We headed to The UPS Store nearby to us, filled out the paperwork (mostly so they can be sure that all of your media gets put into your account, and returned to you), paid the shipping fees, and left the rest to the store workers (they even box the media up for you so you don't have to worry about packing properly).  A packing slip inside of the box and on the outside gives you peace of mind that your items will arrive with your name attached to them, and returned in the same manor.  Several days after your package leaves your hands, the folks at iMemories send you an email saying hey! we got your stuff, and this is what it will cost for you to get it uploaded digitally and also, this is what it will cost to get it put straight onto dvd."  From there, you decide what you want to do and check out accordingly.  If you choose to upload your media before ordering DVD's it will take several days for this to happen (I'm sure it can take a little less or more time based on how busy they are) but not long- and then you can edit the content, etc. and kind of create a custom DVD.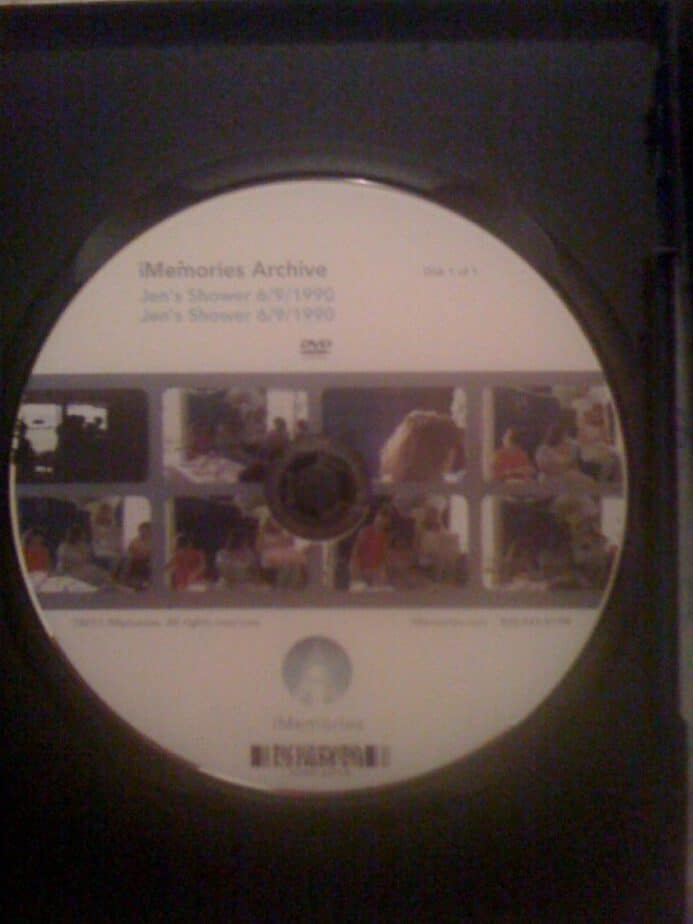 My friend Jen was originally going to help with this review but she got too excited and sent her media away before I could grab it from her (I needed to head to The UPS Store for it).  She was able to easily print out the papers necessary and figure out all of the logistics from home, and send her package in.  The rest of the process was the same, and she's due to receive her custom-to-her DVD's from HER memories any day now (maybe today?!).  Being able to help a friend preserve memories like this makes my heart happy.  She, like me, wasn't aware of services like iMemories and is so happy to have discovered them!
The UPS Store was so helpful when I brought our "tapes" in for sending.  My questions were answered, and I even had the honor of being the FIRST iMemories customer to use that location of The UPS Store!  (They did not give me a sticker or anything despite the excitement.  I'm not holding a grudge).  The tapes arrived  several days (over a weekend) after sending and as promised, an email arrived giving us the pricing to either upload all of it, to create our own DVDs from, or to just get everything sent directly to DVD.  We decided to go with the upload option- which is more money, but far easier to go through and see what you want to save, etc.  Plus, we can share our memories with others!
Having an iMemories account is free- you can store up to 2 hours of video or about 500 photos each month.  They have a premium account with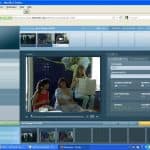 unlimited storage.  But to me, its the ability to get non digital memories turned digital that is so awesome, so they can be saved, preserved, and treasured for years to come.  I'm totally serious about this, but you cannot put a price on memories.  The ability to share my past with my family, and allow them to see and hear the people they know and love, or knew and loved…those who are still here and those who are not- its just an amazing gift to have those memories preserved.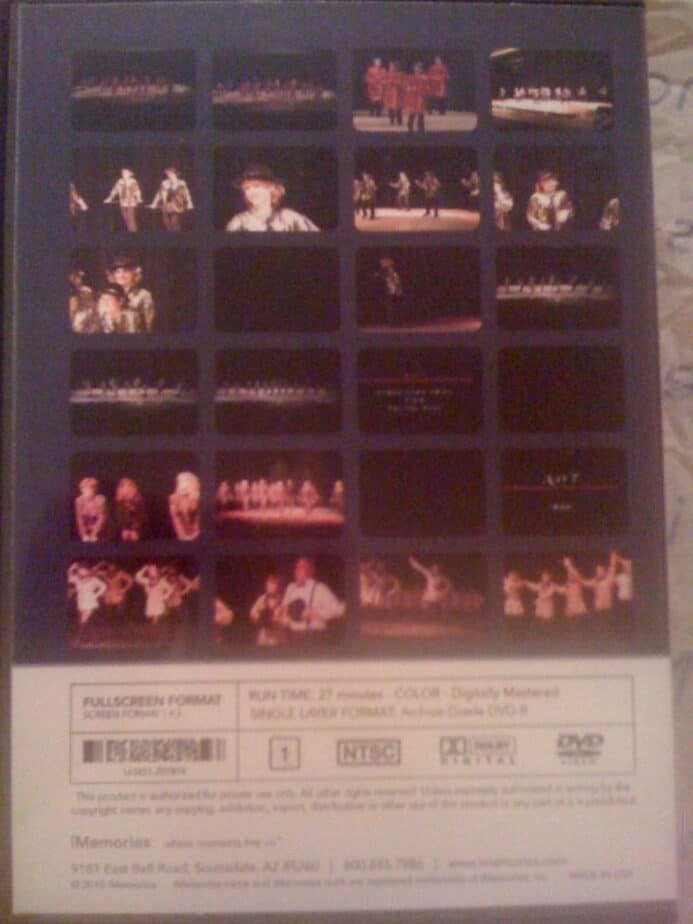 I can't say this is the least expensive service around, but honestly, its an invaluable one.  It isn't like you can put a price on memories, and what I wouldn't give to have footage of my grama b's laugh, so my kids could hear it, or video of my mom reading a book and yelling at me for recording her so that my kids could see.  If I had things like that on media that wasn't digital, and there was a service around to get them digitally, I'd go to just about any length to get that.  Oh, to hear my sister Debbie's funny laugh just once more…or my mom's voice…my grama's stories.
Services provided by iMemories:
Video Transfer
VHS Transfer
8mm Transfer
Super 8 Transfer
Film Transfer
Photo Scanning
Slide Scanning
Upload Videos
Upload Photos
Home Movies to DVD
VHS to DVD
VHS-C to DVD
8mm Video to DVD
Hi8 to DVD
8mm Film to DVD
Super 8 to DVD
16mm to DVD
Mini DV to DVD
There IS still time to get your memories digitized before the holidays, but act quickly.  They need to have your media by 12/2 to receive DVDs before Christmas, but you can send them along until 12/15 for having them uploaded by Christmas.  What an amazing gift this would be to give someone!!
The professionalism and attention to detail provided by the staff at iMemories is awesome.  Both Jen and I have had multiple questions about things along the way, and iMemories is always very quick to respond, very helpful and very friendly.  I think the turnaround time for processing the items to upload or just order straight to DVD is great, as well as how long the actual upload process is.  The DVDs are created fairly quickly as well.  I'm really quite thankful I had the opportunity to check out iMemories.  They've got some new and devoted customers in my family, that's for sure! I can't wait to hear about what my sister's in laws did when they saw so many of their family videos and photos made into a DVD just for them.  I hope my sister gets it on video.
This shop has been compensated as part of a social shopper insights study for Collective Bias. #CBias  Opinions are my own.
0