Have you seen the adorable dryer vent pumpkins floating around?  I really wanted to try my hand at one but wanted to create something a little different and with a little more impact. I thought that a Pumpkin Dryer Vent Craft topiary was just the thing- perfect as a centerpiece on the table or and adorable decoration for the porch (two flanking the doorway would be adorable!). Painting them two different colors adds some interest and texture for a pretty fall decoration. If you have paint on hand already this cute craft is easily under $10 and took me less than 30 minutes to put together.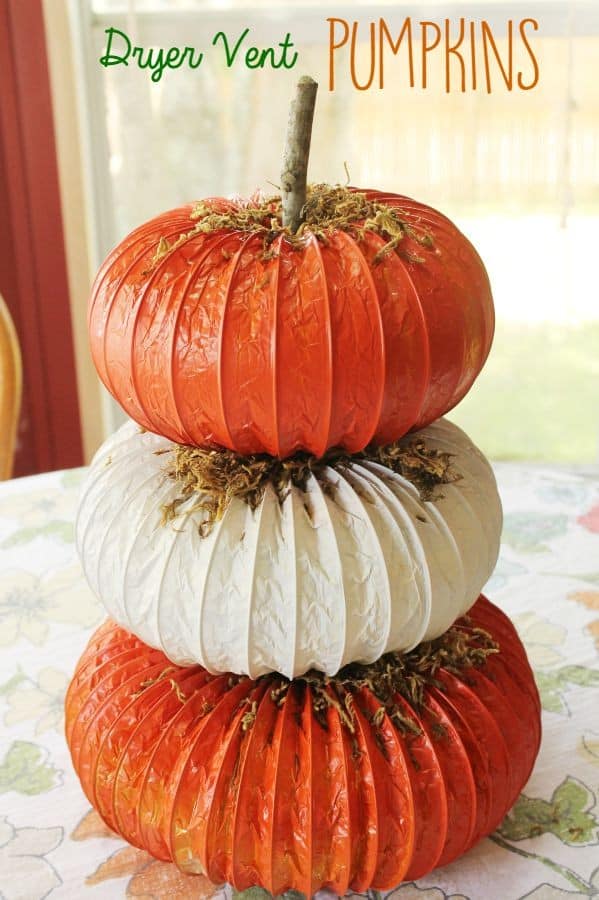 Pumpkin Dryer Vent Craft
Supplies needed:
8 ft dryer vent hose
orange spray paint
cream spray paint
sturdy stick, 15- 18″ long
craft moss
hot glue gun/sticks
wire cutters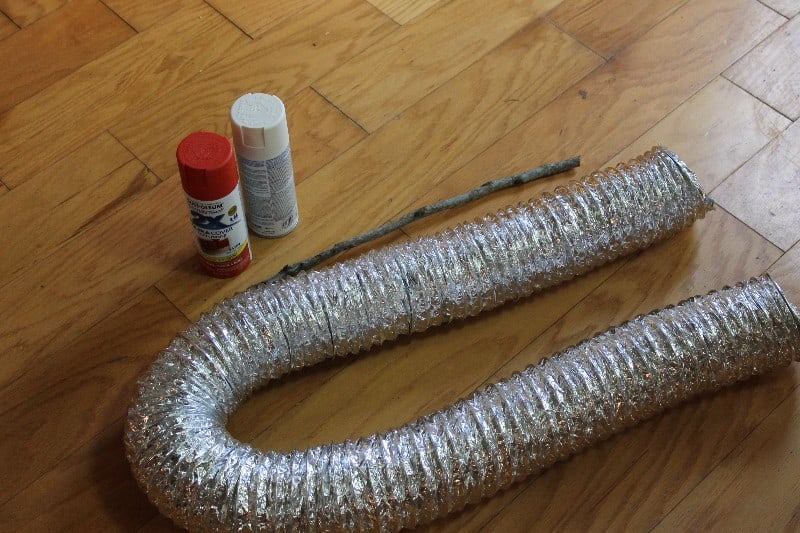 Directions for Dryer Vent Pumpkins:
Begin by cutting your dryer vent with wire cutters into- 4′, 2 1/2 ', and 1 1/2  lengths'.
Paint your longest length and shortest length orange, covering well with 2-3 coats.
Paint the 2 1/2′ length cream colored, again with 2-3 coats.
Allow to dry thoroughly, 2-3 hours minimum.
Form each piece into a circle and secure ends together with hot glue. Use paperclips, chip clips, or clothespins as a clamp to hold them together until hot glue cools and dries.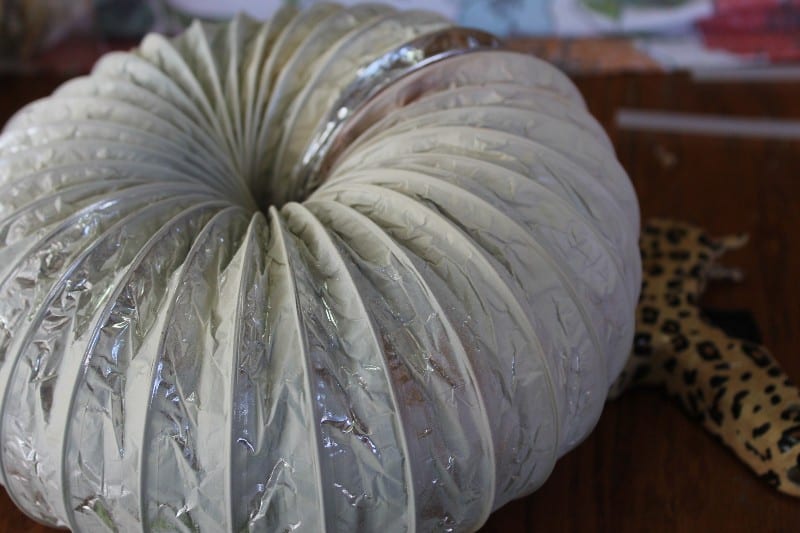 If needed touch up each pumpkin with a bit more paint. Begin stacking pumpkins with the largest on the bottom, place your long sturdy stick in the center of the largest pumpkin, and stack the last two-ending with the smallest pumpkin at the top.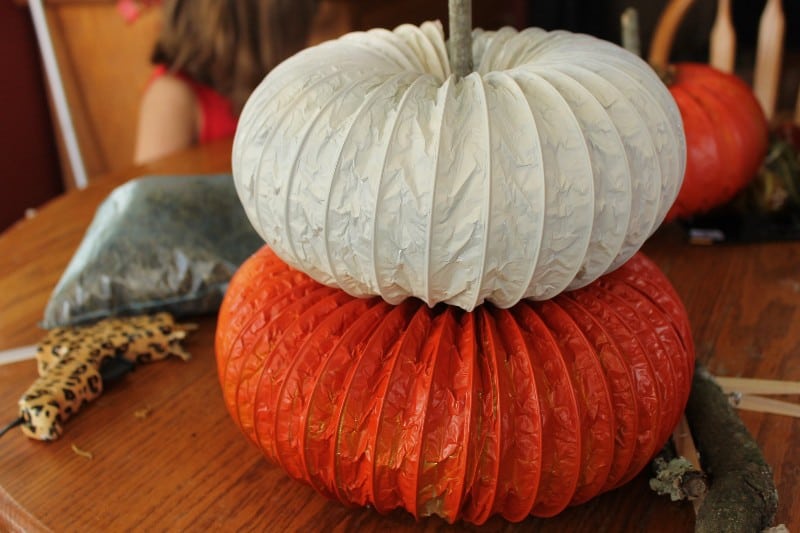 Tuck craft moss between each layer until it is overflowing a bit and resembles vines and leaves trailing from the stem, secure it with a bit of hot glue.
Your pumpkins are now a beautiful and unique topiary that can be used as a centerpiece on your table, next to a fireplace, or outdoors to add a little fall flair to your porch or patio.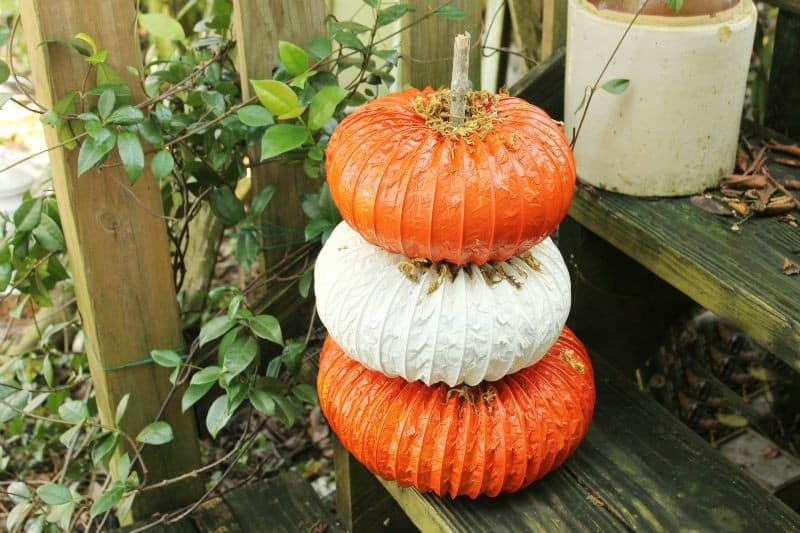 Have you done any dryer vent crafts?